MPs and Lords will examine the issue, estimated to have affected 250,000 unmarried women over 30 years.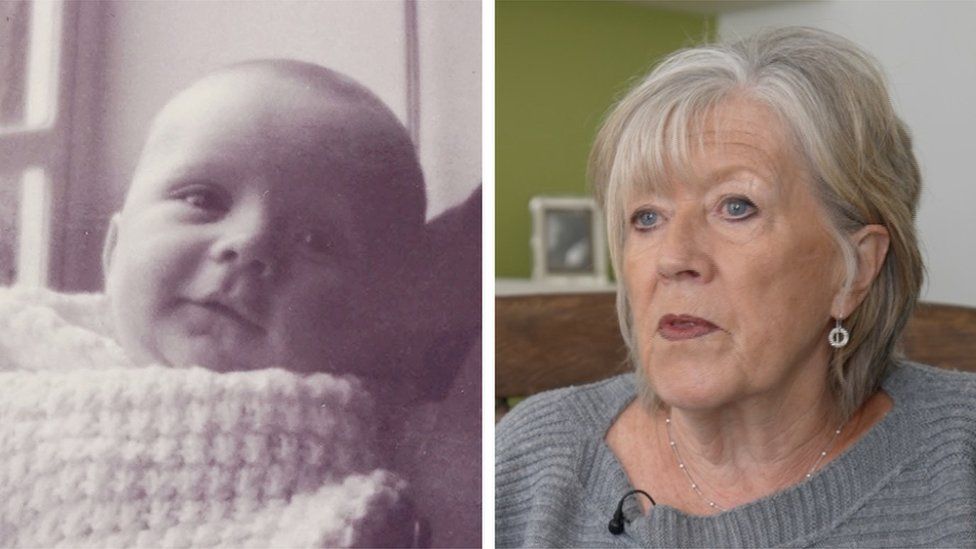 A parliamentary committee is to examine the issue of forced adoptions after women spoke about their experiences.
The Joint Committee on Human Rights will hear from mothers who say they were forced into giving up their babies at birth because they were unmarried.
It follows BBC reports on the issue which, it is believed, affected around 250,000 women in the 50s, 60s and 70s.
The committee will also hear evidence from children who were put up for adoption, as well as the government.
No date has yet been set for the hearings by the committee, which includes MPs and members of the House of Lords and is chaired by the Labour MP Harriet Harman.
Hundreds of women forced into giving up their babies for adoption have called on the prime minister to issue a government apology.
Many did not go on to have more children and have said the loss caused them to lead a lifetime of grief.
Several of those affected spoke to the BBC, including Jill Killington, from Leeds, who said of her experience: "It was the most shameful thing that could happen."
She became pregnant in 1967, aged 16, and says being an unmarried mother "was described as a fate worse than death".
She recalls having to stay upstairs at her home to hide her growing tummy, so she was out of sight when anyone visited.
"My mother asked me to wear a wedding ring when I went out. It was a deeply humiliating time," she says.
Lawyers examining the birth mothers' cases have focused on the period between 1945 and 1975 – before a change in adoption law – when around 500,000 babies were adopted in Britain, mostly from mothers who were under 24 and unmarried.
Their research suggests about half of those women faced sustained pressure to give up their babies from professionals, including doctors, midwives, workers in mother and baby homes and adoption staff in religious and council-run homes.
 The 1975 and 1989 Children Acts and the 1976 Adoption Act are among the laws that have made it easier for adopted children and their birth mothers to regain contact with each other.
In a statement earlier this week, children and families minister Vicky Ford said: "I want to express my deepest sympathy to all those affected by historic forced adoption.
"We cannot undo the past, but we can be reassured that our legislation and practices have been significantly strengthened since then."