Herd immunity is a scientific term, so why is there a row about it?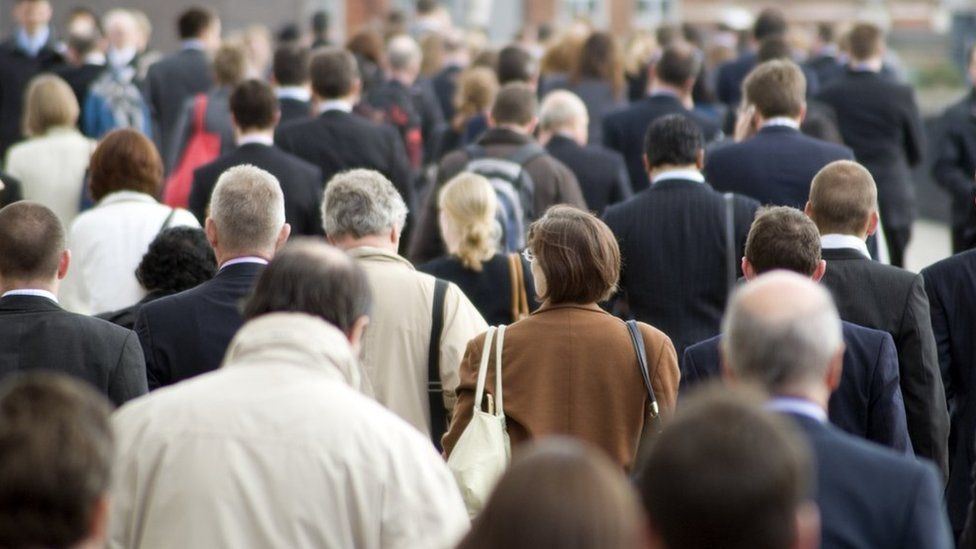 Boris Johnson's former chief adviser Dominic Cummings has been talking on social media about the government's coronavirus strategy and has claimed that "herd immunity" was government policy early in the pandemic.
But the government has denied this. So what is going on?
Herd immunity is a scientific term describing the point at which a population is protected from a disease, either by enough people being vaccinated or by people having developed antibodies by having the disease.
Take measles, for example. The World Health Organization (WHO) says herd immunity for measles is reached when 95% of a population is vaccinated – meaning the other 5% will be protected because vaccination is hampering its spread.
In March 2020, months before vaccines were available or even developed, herd immunity was a phrase being used by some politicians and scientists.
Early that month, they were talking about trying to avoid a peak in Covid-19 cases which could overwhelm the NHS while it was coping with the usual winter pressures – this was called "flattening the curve".
One policy option cited was to protect the most vulnerable and let others who were likely to suffer less severe symptoms catch the virus, build herd immunity and limit the need for lockdowns.
There was concern about the cost of lockdowns and restrictions, especially because without herd immunity the infections would just return as soon as they were eased.
This feeds into the question of whether the UK locked down too late, given what we already knew early in 2020 about the spread of the virus in places such as Italy. This question around timing will no doubt be considered by the public inquiry into the handling of the pandemic that will start in spring 2022.
The person at the forefront of the public debate over herd immunity was the government's chief scientific adviser, Sir Patrick Vallance.
Although he did not mention herd immunity explicitly, he said we shouldn't suppress the virus "completely", otherwise it would return later in the year: "It's not possible to stop everybody getting it and it's also actually not desirable, because you want some immunity in the population, we need to have immunity to protect ourselves in the future."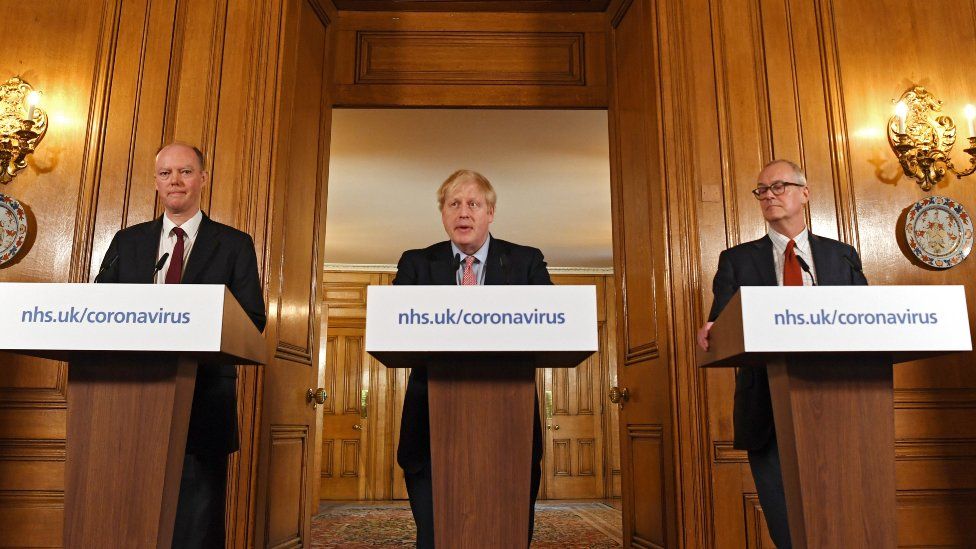 On 13 March, he explicitly mentioned herd immunity, telling BBC Radio 4's Today programme it was beneficial "to build up some degree of herd immunity so more people are immune to this disease".
The same day he appeared on Sky News, claiming about 60% of the population would need to contract the virus to achieve herd immunity.
Other government advisers were making similar arguments. On 11 March, David Halpern, who runs the Behavioural Insights Team, said it would be right to "cocoon" those most at risk in society, and once they had emerged from isolation, "herd immunity has been achieved in the rest of the population".
The prime minister appeared on ITV's This Morning on 5 March. Boris Johnson said one of the "theories" was to "take it on the chin, take it all in one go and allow the disease, as it were, to move through the population, without taking as many draconian measures".
The government's messaging seemed to shift on 15 March. Health Secretary Matt Hancock appeared on the BBC's Andrew Marr Show and said: "Herd immunity is not our policy. It's not our goal." He repeated this point in the House of Commons the next day.
The change may have been due to modelling from Imperial College, which predicted that the "mitigation" plan to prevent a massive peak in cases while trying to protect the most vulnerable would lead to 250,000 deaths and the NHS being overwhelmed.
We don't know much about what was said in private about herd immunity and it is hoped that Mr Cummings's appearance in the House of Commons may give greater insight into this.
He has already tweeted: "The whole "flatten the curve" plan A was to get herd immunity by summer & avoid 2nd peak during annual NHS winter crisis… COBR docs/graphs describe herd immunity as "the optimal single peak strategy" etc."
In an email in March, obtained by the BBC using a Freedom of Information request, Sir Patrick Vallance asked for help to "calm down" academics who had expressed anger at his repeated references to herd immunity and the delays in announcing a lockdown.
We have minutes from the meetings of the Scientific Advisory Group for Emergencies (Sage), although that doesn't necessarily give much insight into what was actually being said.
Those covering March 2020 do not mention herd immunity specifically. According to minutes from a meeting on 13 March, the group concluded that "household isolation and social distancing of the elderly and vulnerable should be implemented soon".
Three days later, the group thought measures should be implemented "as soon as possible".