The teacher can return to the school after showing pupils a caricature of the Prophet Muhammad.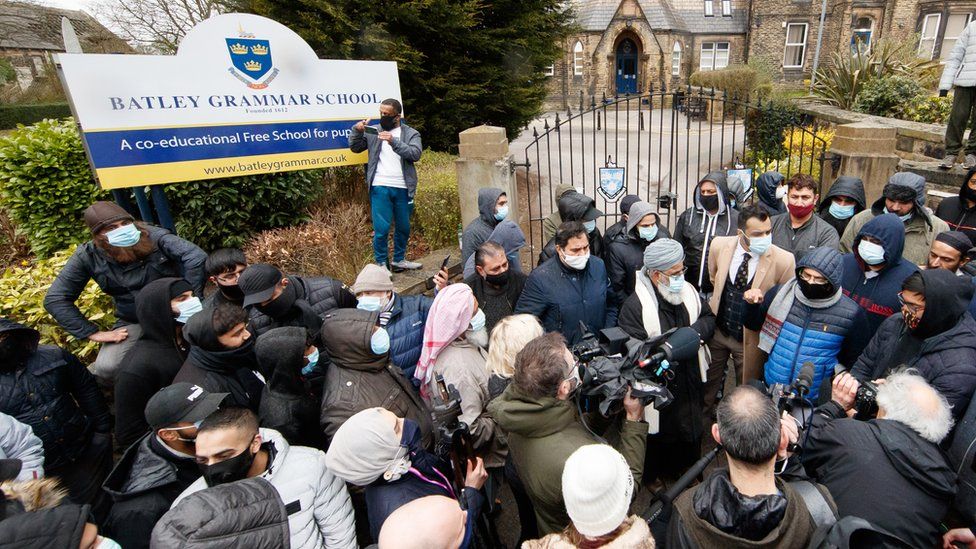 A teacher who was suspended after showing children a caricature of the Prophet Mohammed can return to the classroom.
An independent investigation found the teacher did not intend to cause offence by showing the image.
The school said it would offer more guidance and training for staff.
The image was shown on more than one occasion to students during lessons earlier this year, the investigation found.
In an executive summary of the report, the trust said teaching staff "genuinely believed that using the image had an educational purpose and benefit".
But the trust said it recognised that using the image did cause "deep offence" to a number of students, parents and members of the school community, adding that it "deeply regrets the distress" caused.
A spokeswoman for the Batley Multi Academy Trust said the school would put the recommendations from the report "into practice immediately".
She added: "The findings are clear, that the teaching staff involved did not use the resource with the intention of causing offence, and that the topics covered by the lesson could have been effectively addressed in other ways.
"In the light of those conclusions, the suspensions put in place while the investigation was under way will now be lifted."
The National Education Union said it was "pleased the correct decision has been reached" following the lifting of the suspension.
A Department for Education spokesperson said parents, families and the local community should "welcome and support the trust's comprehensive plan to strengthen its oversight of the curriculum".

The BBC is not responsible for the content of external sites.