Royal Bolton Hospital says it has experienced one of its busiest ever days amid a surge in patients.
A hospital in Bolton has said it is taking "urgent action" to manage a surge in patients with Covid-19.
Royal Bolton Hospital said it had experienced "one of the busiest days ever" and urged people to attend A&E only "if absolutely necessary".
Bolton is among the areas hardest hit by the Indian variant of the virus.
The town recorded 452 cases per 100,000 people in the week to 21 May, the highest in England.
There were 865 cases recorded in the week to 14 May, rising to 1,300 the following week.
Royal Bolton said it was also placing an "increased focus on discharges to free bed space".
Deputy chief executive Andy Ennis said a number of patients were discharged overnight but 41 patients with Covid remained on the wards, with eight in critical care.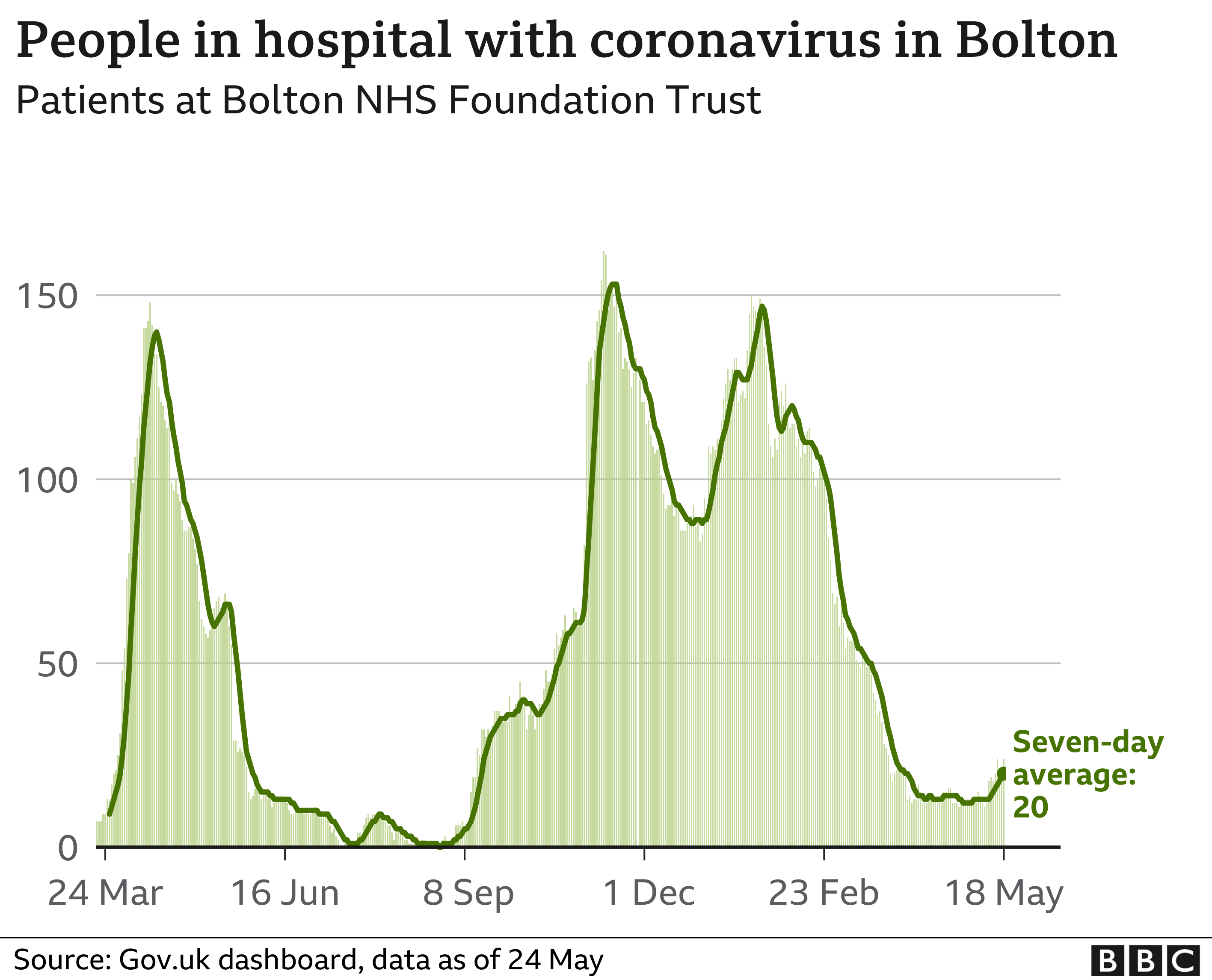 Manchester City Council leader Sir Richard Leese, who is also health and care lead for the Greater Manchester Combined Authority, said the number of Covid patients at the hospital was still less than a third of what it was at the peak of the pandemic.
He said: "Even though there is a high proportion of cases, that high proportion of cases is not translating into significant increases in hospitalisation, and, more importantly, it is not leading to more people in ICU."
He said those being admitted included people aged 35 to 60, and although some would have been eligible for one or two vaccinations, a bigger number of patients had only recently become eligible for the jab.
Mr Ennis said the hospital was "taking urgent actions to ensure we can continue to manage this demand effectively".
"Going into the bank holiday weekend and half term, which is always a busy time for the NHS, we anticipate this pressure continuing," he said.
"We urge the public to continue to take all necessary steps to protect themselves and others, follow the relevant national guidance, and to only attend our emergency department if absolutely necessary."
Advice against non-essential travel to Bolton in Greater Manchester and for people there to meet outside where possible was issued on 14 May.
The advice for Blackburn, Burnley, Kirklees, Bedford, Leicester, Hounslow and North Tyneside was published online on Friday, on a page in a section of the government's website which deals with the Covid-19 restrictions, and urges "an extra cautious approach".
In a joint statement, public health directors from all eight areas reiterated that the advice was guidance only.
They said they had been assured by government officials there were no legal restrictions on travel in or out of each of the areas and "no local lockdowns".
"We are all working together to boost testing and vaccination and to support self-isolation," they said, and also urged people to continue taking "sensible public health precautions".
Speaking during a virtual press conference, Mr Burnham said: "It would appear guidance was reissued on Friday but has been amended and it would appear to put more emphasis around travel, hence the confusion that has been created.
"Nobody in our system was told about this change in the presentation of the guidance."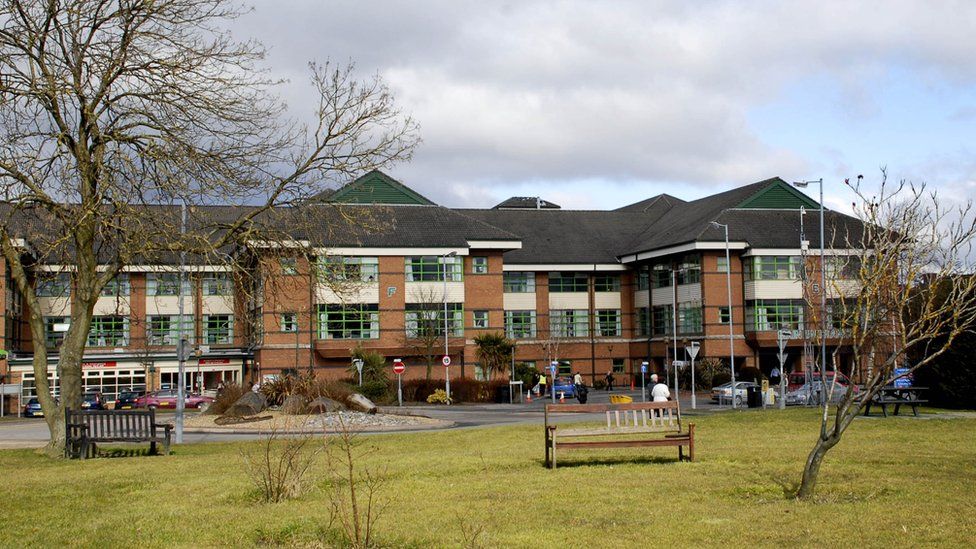 Asked if residents should cancel holidays, Bolton Council leader David Greenhalgh said they should "just behave sensibly".
He said after speaking with government officials "there are no added restrictions coming to Bolton, there is no local lockdown".
A spokesman for the Department of Health and Social Care said the government website would be updated to "make it clearer" local restrictions were not being imposed.
Advice about additional precautions people can take living in the areas would also be added, he said.
"This includes, wherever possible, trying to meet outdoors rather than indoors, keeping two metres apart from anyone you don't live with and minimising travel in and out the area."

The BBC is not responsible for the content of external sites.