Thousands flee their homes in the Democratic Republic of Congo after a volcano erupts near Goma city.
Thousands of people have fled their homes in the Democratic Republic of Congo after Mount Nyiragongo erupted, threatening their home city of Goma.
Lava from the volcano lit up clouds over the eastern city, which has a population of two million.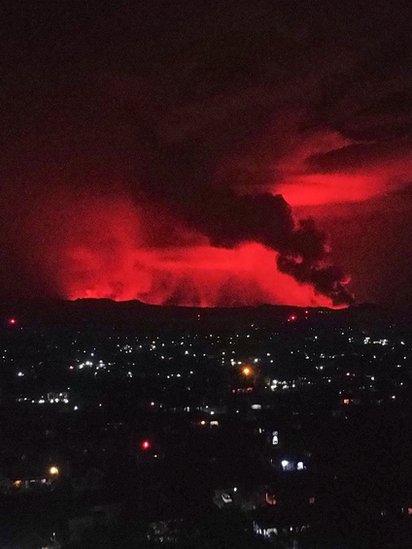 People tried to douse the flames as the lava flowed, engulfing parts of the city and roads.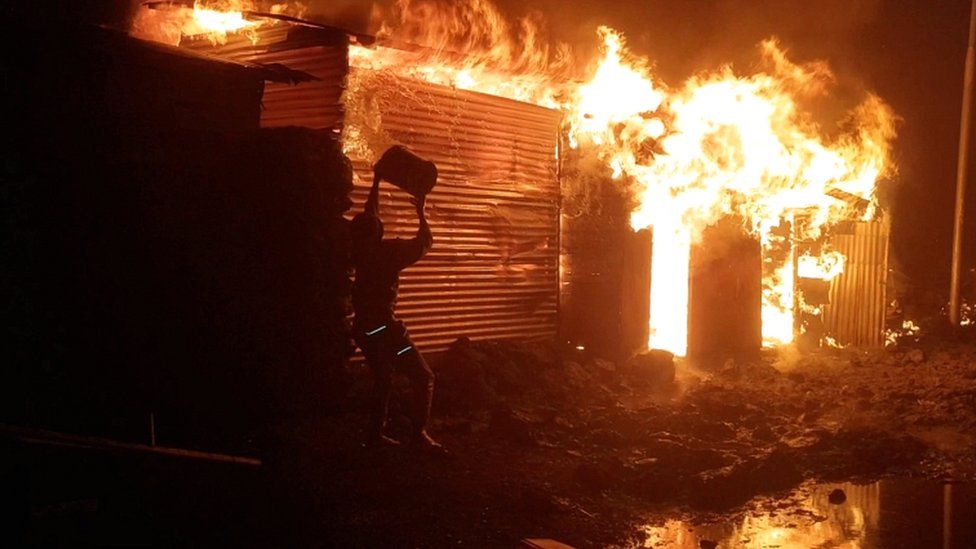 Lava could be seen between buildings in the city.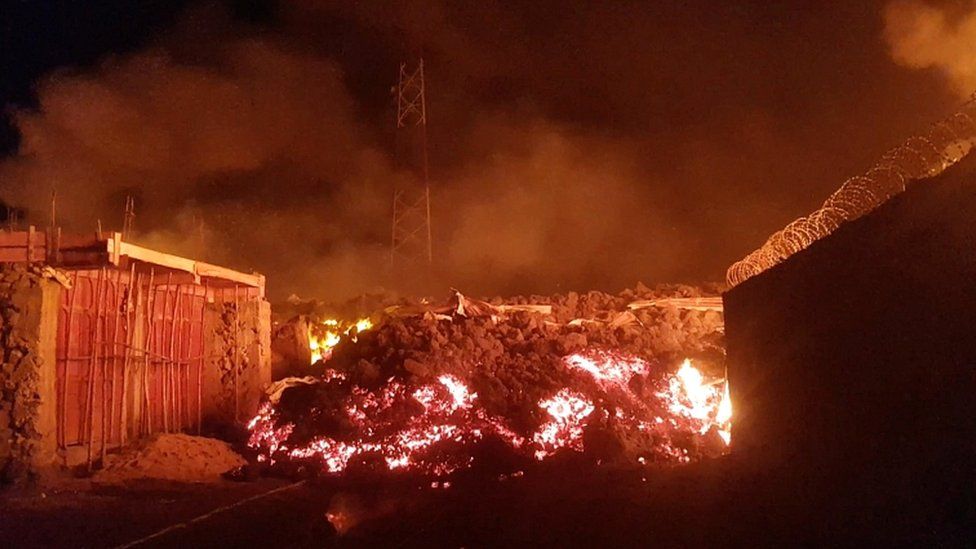 City residents fled with mattresses and other belongings.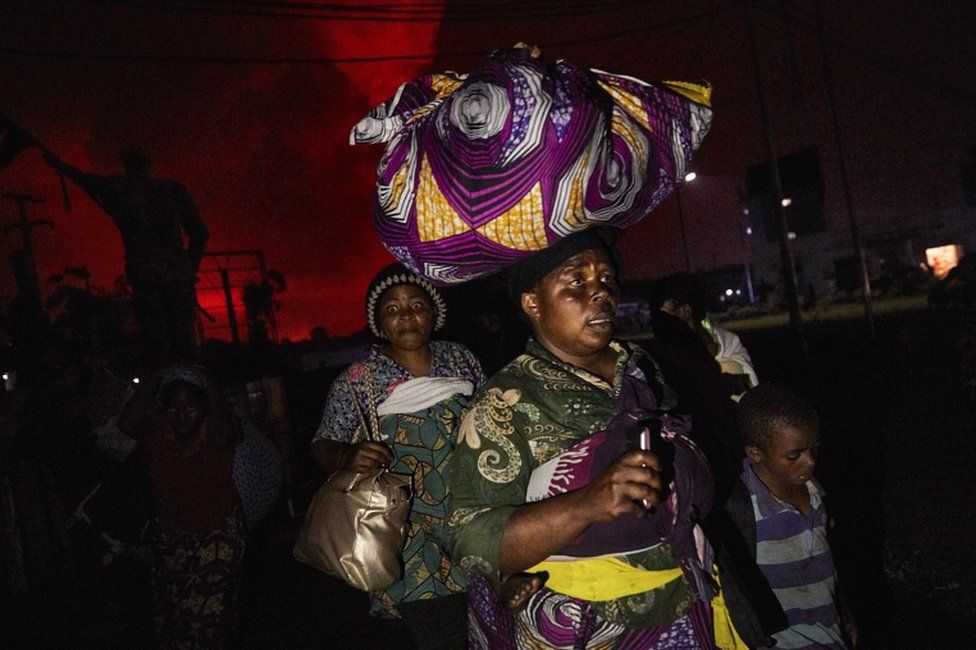 After reaching some of the city's suburbs and the airport to the east, the flow of lava is now said to have stopped.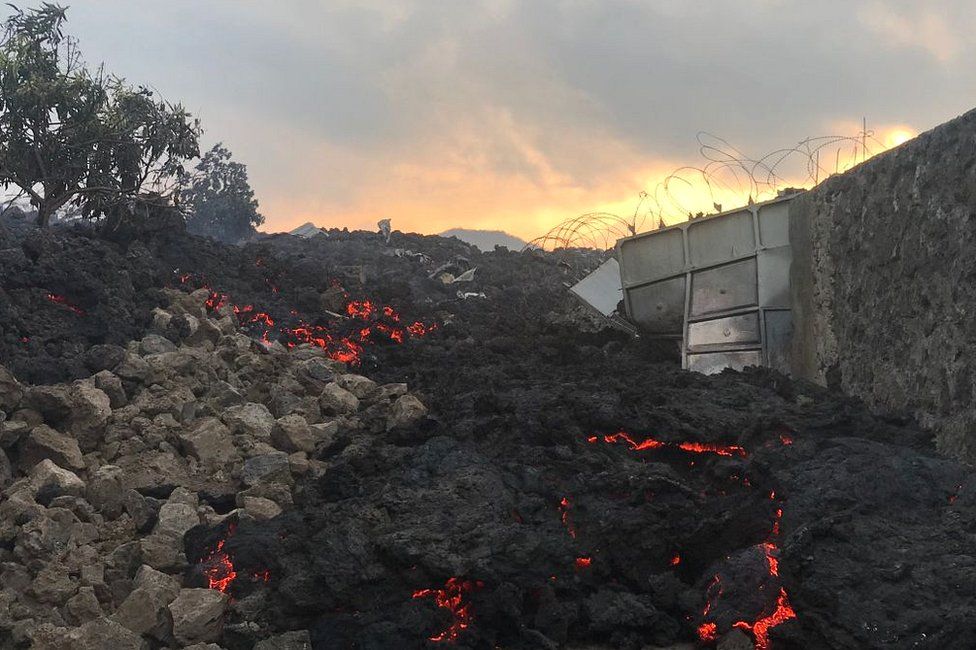 Thousands of Congolese, including children, women and old people, have sought refuge in neighbouring Rwanda as the volcano erupted.
Here they sleep with their belongings on a street in the town of Gisenyi on the border with DR Congo.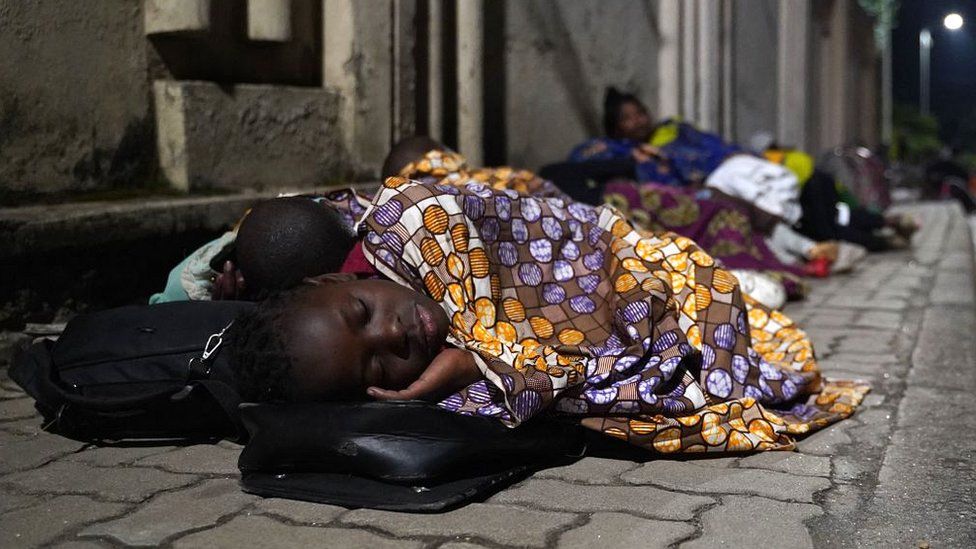 Mount Nyiragongo is one of the world's more active volcanoes – seen here from Tchegera Island on Lake Kivu outside Goma.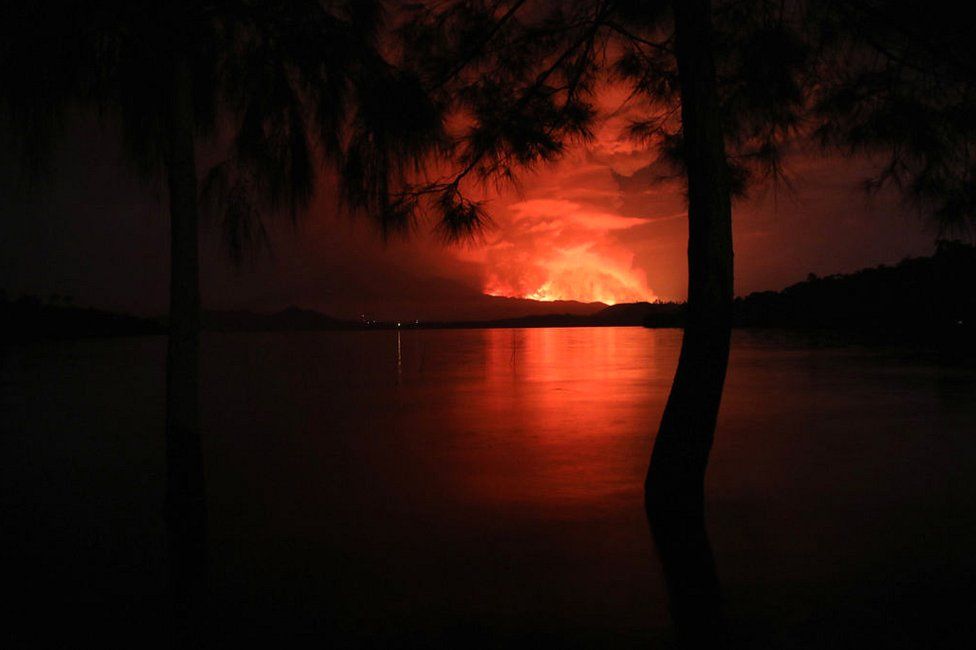 All pictures are subject to copyright.