Norway's Eurovision entry has come to this years competition with more than music on the agenda.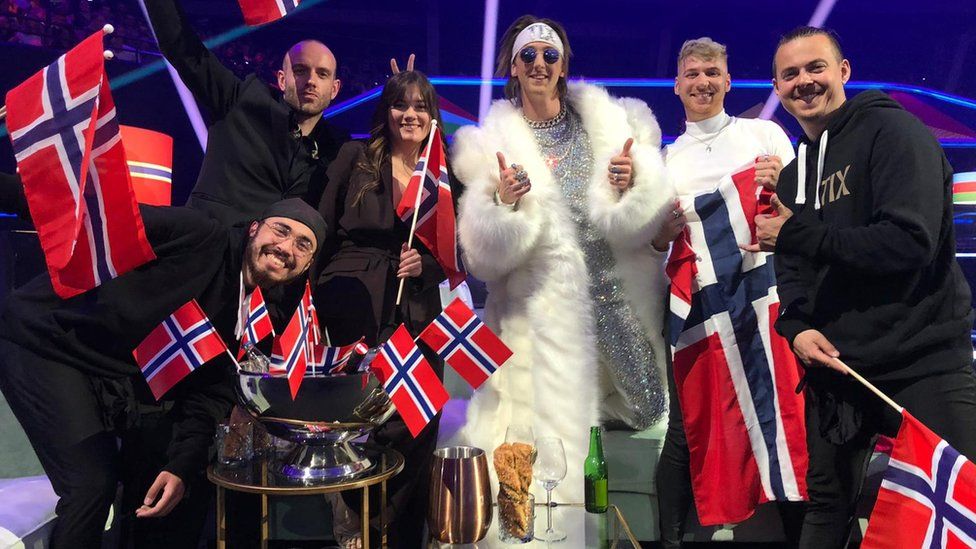 This year's Eurovision entry from Norway, TIX, has arrived with more than just music on his agenda.
"To me Eurovision is not much about the contest, especially this year. It's the biggest arena to talk about diversity, acceptance and inclusion."
TIX – real name Andreas Haukeland – takes his name from the tics he has due to his Tourette's Syndrome.
During the semi-final on Tuesday, TIX showed his tics live on stage by removing his sunglasses.
He describes that moment as "one of the most difficult things I could ever do" as his tics "just go bananas".
These tics usually present as twitching in his facial muscles, and blinking.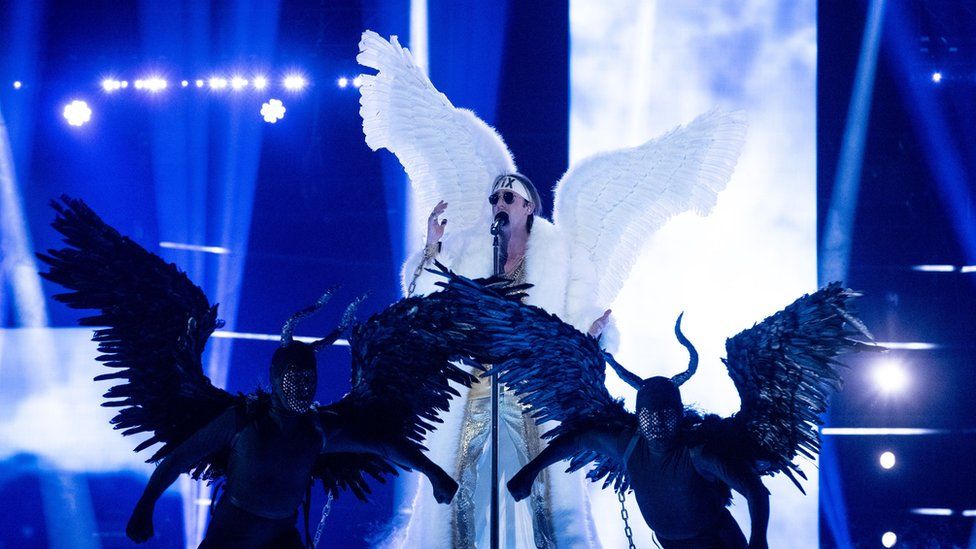 He adds: "The song is about feeling inadequate. It's about feeling out of place in this world.
"But the point of that moment is to show people this angel. What is he hiding? What's his weakness? Why is he being held back by these demons? What is he afraid of?"
TIX got to the final by winning a public vote in Norway, and then qualifying in the top ten of the semi-final in Rotterdam on Tuesday.
The themes behind the song, Fallen Angel, come from TIX's personal experience with bullying and mental health, themes which he shared in an interview with NRK ahead of his selection for Norway.
"I think this year more than ever, it's important to talk about it because of the current situation in the world.
"People have been having a miserable year, and a lot of people are suffering right now from mental illness and loneliness."
Ewan Spence, Editor of Eurovision website ESC Insight, says TIX isn't the first disabled artist to feature prominently at Eurovision.
"In 2015 you have the Finnish punk band PKN, who won through their national final and went on stage in Austria.
"There have been a number of blind performers and a couple of wheelchair users, such as Monika Kuszyńska for Poland in 2015.
"There's also Bianca Nicholas, who sang for the UK with Electro Velvet in 2015. She is not visibly disabled, but has cystic fibrosis."
TIX is hoping his music will have an impact across Europe, and for one fan in the UK, his position in the contest means a lot.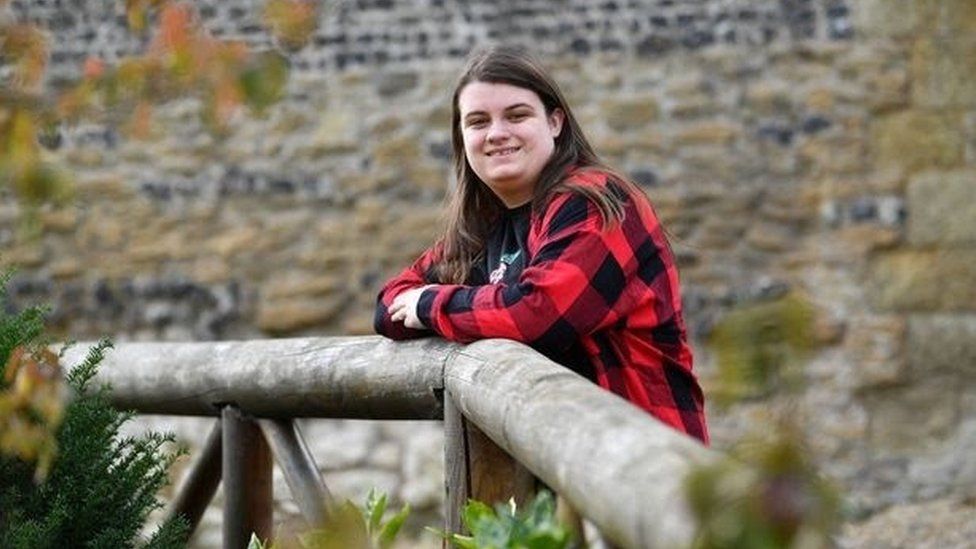 Jess Short, 24, from Cornwall, has Tourette's and volunteers with the charity Tourette's Action. She has been a Eurovision fan for more than a decade.
She says it's "brilliant" to have someone like TIX on stage at Eurovision.
"It shows that despite having something like Tourette's, which can be so debilitating, you can live your dream and you could do anything that you put your mind to."
TIX's message to people like Jess across Europe is: "Don't just be yourself, embrace yourself."
He adds: "Once you embrace yourself, that's when the happiness starts. Tourette's is both a blessing and a curse, but try to focus on the blessing".
The Eurovision Song Contest is being broadcast on Saturday 22 May on BBC One at 20:00 BST.