UK sheep and beef farmers are worried they could be undercut in a trade agreement by rivals with larger herds.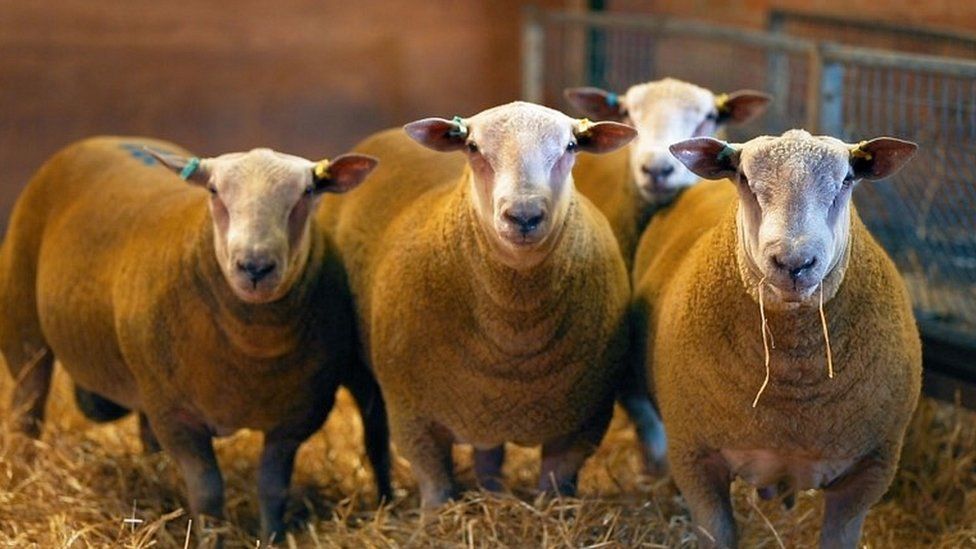 Senior ministers have met to discuss concerns about how a zero-tariffs free-trade deal with Australia would affect UK farmers.
International Trade Secretary Liz Truss said on Wednesday that negotiators were "in a sprint" to secure an agreement in principle by early June.
But a farming union has warned of "irreversible damage" from a bad deal and the cabinet is reportedly split.
There are fears huge Australian cow and sheep farms could undercut UK rivals.
The UK government is keen to strike trade deals following Brexit and has indicated that the agricultural sector may have to prepare for the lowering of tariffs on imports.
In 2019-20, trade in goods and services between Australia and the UK was valued at £20.1bn, and both sides are hoping to expand this amount considerably.
Currently, trade in meat between the two countries is very small.
Approximately only 0.15% of all Australian beef exports go to the UK.
Last year, 14% of sheep meat imports to the UK came from Australia.
The Financial Times has reported that Environment Secretary George Eustice and Cabinet Office minister Michael Gove strongly disagree with Ms Truss and Brexit minister Lord Frost over granting tariff-free access to Australian, and possibly New Zealand, farmers.
Ministers met earlier on Thursday to discuss the issues.
The BBC's Laura Kuenssberg said a source had given her a "flavour" of how the meeting went, tweeting: "Liz [Truss] left the room happier than [George] Eustice".
Our political editor said while it was "not quite white smoke on what was actually decided" we "should have a better indication" by the end of the day about what was discussed.
Chancellor Rishi Sunak has said that any trade deal signed by the UK government will include "the appropriate safeguards and protections" for farming and standards.
In an interview with BBC Newsbeat he said: "The government is keen to try and conclude a trade deal with Australia that's good for British businesses and good for British shoppers."
The National Farmers' Union has urged ministers to "make sure concessions to our hugely valuable home market are not given away lightly", while the Scottish and Welsh governments have also raised concerns.
Scottish Rural Affairs Secretary Mairi Gougeon has written to Ms Truss, arguing that "a trade deal that liberalises tariffs for Australian farmers, to put it bluntly, will put UK farmers out of business".
She also suggested imposing quotas to control imports of lamb and beef, which must be "duly maintained and not eroded over time".
And Welsh First Minister Mark Drakeford told BBC Radio 4's Today programme he wanted a "level playing field".
"How can our hill farmers compete with Australian climate?" he asked. "How can our hill farmers compete with the space that is available for the huge farms that they have in Australia?"
Mr Drakeford said UK animal welfare standards were "higher" than those in Australia, making two-way trade more difficult.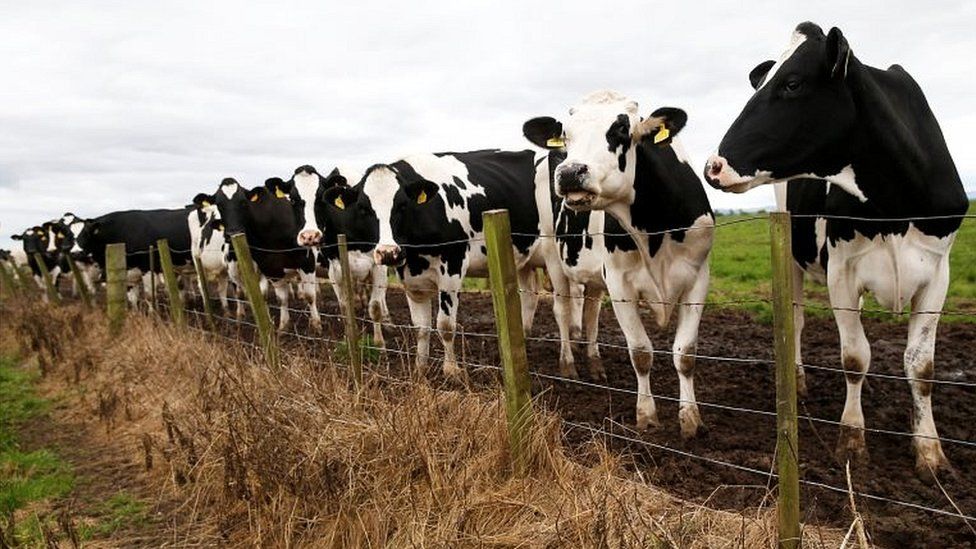 Ultimately the aim of any trade deal is pretty simple.
Both sides want the best for their consumers and businesses but if there was a soundtrack to trade rounds it will be "You Can't Always Get What You Want" because there has to be compromise involved.
What's at stake here is exactly which of those red lines we're likely to want to bend, because Australia has all along said it wants more access for its farmers. It wants no tariffs on the goods it sends to the UK, and it doesn't want any quotas involved.
That has alarmed farmers here – our farms tend to be much smaller, maybe a few dozen herd of cattle, as opposed to thousands – and also we have higher charges for things like environmental standards, so they say we'd be disadvantaged.
We know some cabinet ministers have some sympathy with that, but the Department for International Trade argues there will still be safeguards in place, any changes will be introduced over many years. And if you look at what Australia actually sells to us at the moment, they are not taking full advantage of the allowances they already have.
This is about Global Britain's bigger ambitions and how that is going to be playing out over the years. Because ultimately trade economists say if you look at the change in imports we could see under a zero tariffs situation , they are equal to 0.1% of our total imports. Pretty tiny.
It's when you start talking about deals with the big players in agriculture – the US and Brazil. They'll be watching this one closely.

The Conservative MP, Dehenna Davison, told BBC Radio 5 Live that cheaper meat imports from Australia "could bring down the price of a weekly shop" and "that can be seen as a good thing".
But she said poor quality food would not be brought in to the country and the government "would not let" the UK be "flooded" with an influx of cheap meat to undercut British farmers.
The prime minister's official spokesman said the UK was seeking deals "tailored so that they can best meet the needs of the British people".
"We want to secure an ambitious deal that benefits businesses and consumers across the UK, and of course any agreement will include protection for the agriculture industry," he added.
Fiona Simpson, president of Australia's National Farmers' Federation, told BBC Today programme on Radio Four, she wanted to "re-establish a very strong trade relationship with the UK, which we had before the UK joined the EU".
She added that some UK consumers had a desire to "eat some Aussie beef".
But Australian farmers were "just not able to ship our produce in any sort of a quantity to the UK", Ms Simpson said, adding: "It's just way too expensive and way too far."

Are you a farmer in the UK? What are your thoughts on a free-trade deal? Share your experiences by emailing haveyoursay@bbc.co.uk.
Please include a contact number if you are willing to speak to a BBC journalist. You can also get in touch in the following ways:
If you are reading this page and can't see the form you will need to visit the mobile version of the BBC website to submit your question or comment or you can email us at HaveYourSay@bbc.co.uk. Please include your name, age and location with any submission.