Police arrested four men in connection with a video appearing to show anti-Semitic abuse shouted from a car.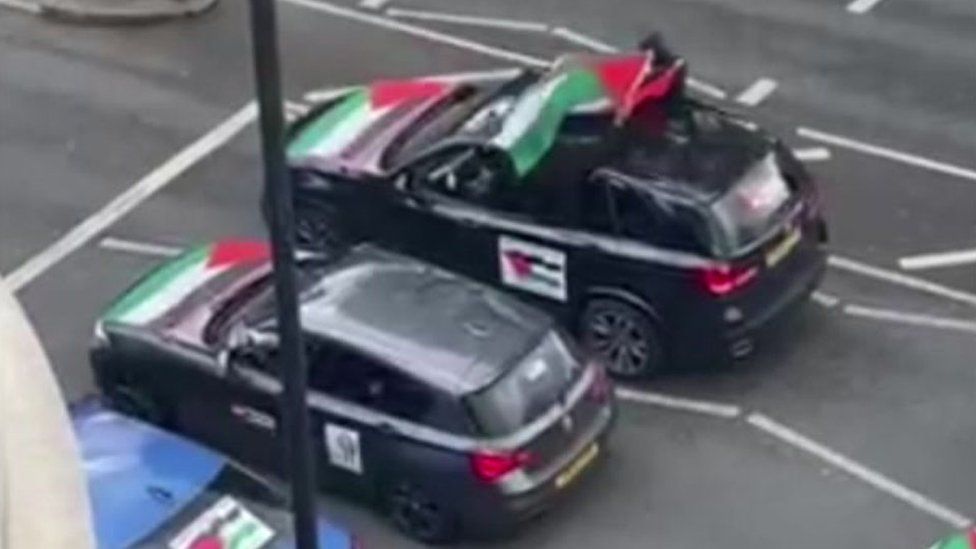 Four men have been bailed after they were arrested in connection with a video which appeared to show anti-Semitic abuse being shouted from a car in north London.
The Metropolitan Police said they were released "pending further enquiries".
The men were arrested on suspicion of racially aggravated public order offences.
While in custody in west London they were also arrested in connection with a similar incident in Manchester.
In a statement, the Met said the Manchester incident took place in the early hours of Sunday in the Broughton Park area of Salford, while the incident in the video appeared to be filmed on Sunday in the St John's Wood area of north London.
St John's Wood is an area in north London which is home to a Jewish community.
On Sunday, a video was posted on social media appearing to show a convoy of cars with Palestinian flags driving down a street, with a man apparently shouting anti-Semitic abuse from a megaphone.
The person who filmed the video – who wanted to remain anonymous – said they started filming when they heard "excessive hooting" outside their window in north London.
Thousands of people marched through London on Saturday to the gates of the Israeli embassy, while protests in support of the Palestinian people took place in other cities across the UK and Ireland.