Lola Petticrew plays a pregnant schoolgirl whose mum faces prosecution after buying abortion pills.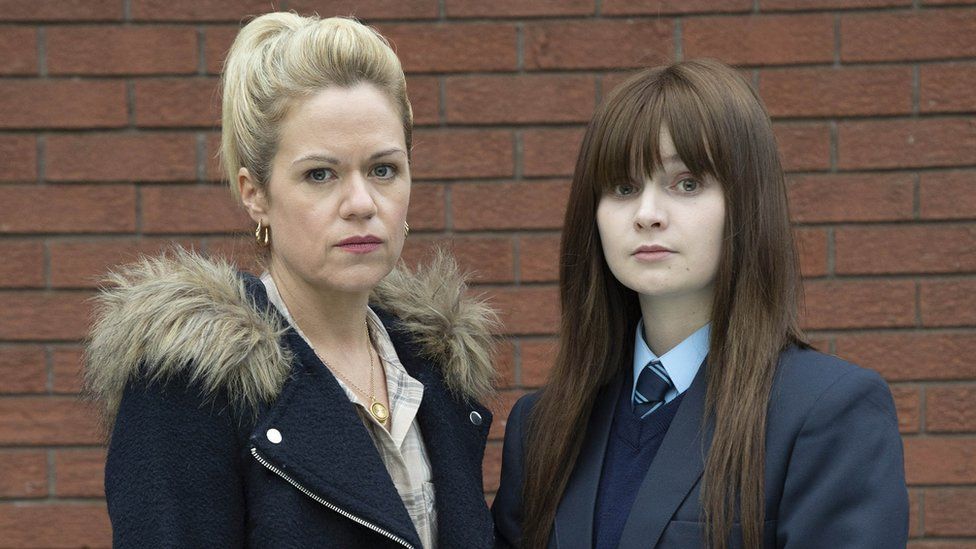 For actress Lola Petticrew, growing up in a country where abortion was mostly illegal was just her "reality".
The 25-year-old stars in a new BBC drama based on real life experiences of women in Northern Ireland between 2013 and 2019.
Three Families tells the stories around accessing abortion that led to it being decriminalised in 2019.
Until then, Northern Ireland had some of the strictest abortion laws in the world.
Lola plays Orla, a 15-year-old girl who gets pregnant. Her mum buys her abortion pills online, which at the time was illegal.
The drama follows her case as she goes through the court system.
Orla and her mum's story is based on a real case although details like the names and jobs were changed.
"When we first meet Orla, she's in an unhealthy relationship and she falls pregnant", Lola tells Radio 1 Newsbeat.
"She confides in her mother who accesses abortion pills online, buys them for her and gives them to her to take. The rest unfolds from there."
Before the law changed, thousands of women from Northern Ireland were forced to travel to others parts of the UK for a medical abortion or would order pills online illegally.
"We really hoped that what people take from this drama, is that behind all of the statistics and rhetoric, there are people and real lives," says Lola.
"I think this is a really important drama.
"Sometimes the voices in sensitive topics like this can be so loud but behind all of that there are people in real situations that need help."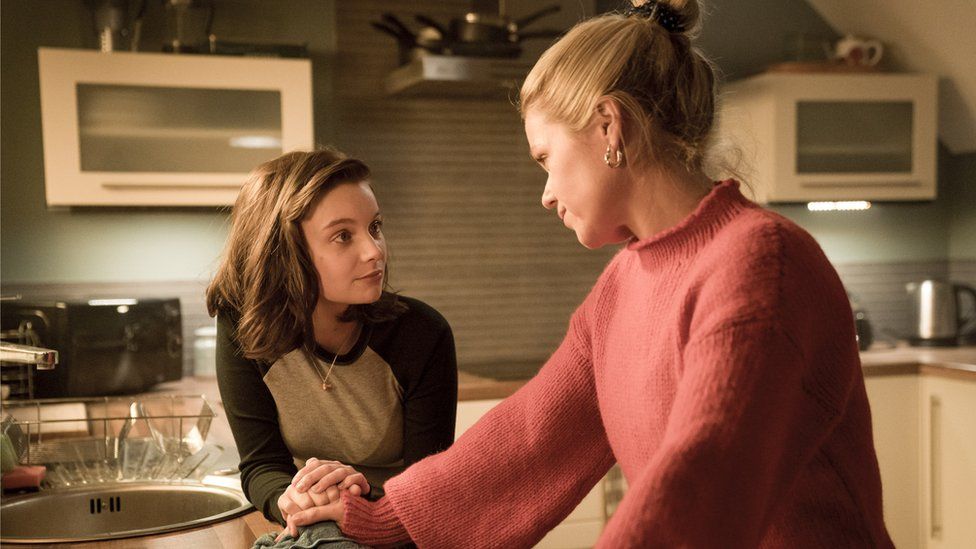 The 1967 Abortion Act made terminations legal in Great Britain up to 24 weeks in most circumstances – but this was never extended to Northern Ireland.
For decades in NI, abortions were allowed only if a woman's life was at risk or there was a risk of permanent and serious damage to her mental or physical health.
Lola says she can relate to stories like Orla's.
"Growing up in Northern Ireland, in Belfast, I was aware of the laws regarding abortion.
"Everybody was aware that there were people who had to travel and order pills online.
"We knew we were much further behind that everyone else and it was our reality."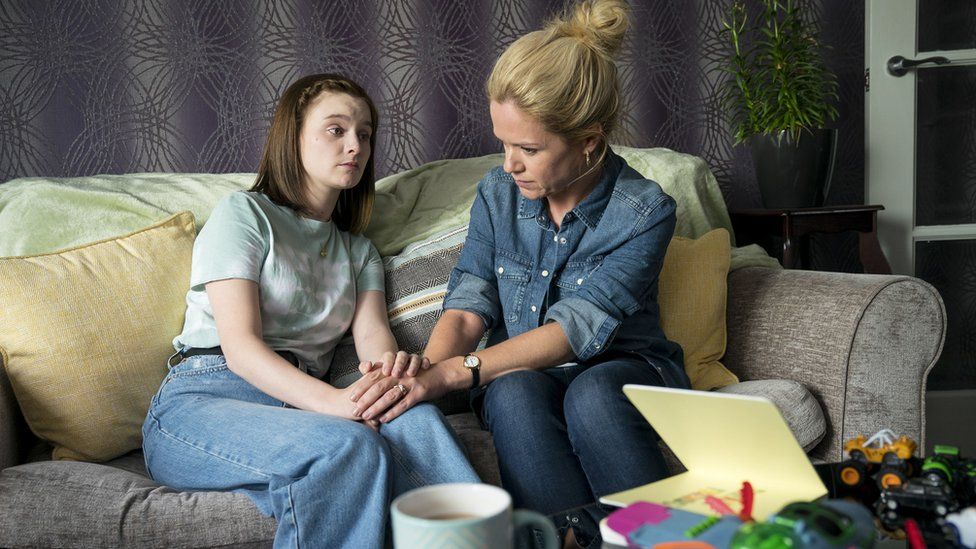 Abortion in Northern Ireland was decriminalised in 2019.
Anti-abortion groups and some political parties criticised the decision to change the law and opposed the changes.
Some of those opposed to it said the decision – made in Westminster – went against devolution.
But pro-choice campaigners have expressed concerns that even though full services are legal, they have not been officially put in place.
Campaigners have told Newsbeat they're still seeing some women having to travel to access abortions even though it's now legal.
They say access to services has been limited and based on where you live in a so-called "postcode lottery" scenario.
"What we have are pro-choice laws in Northern Ireland, what we need now is full access to these services that have been legislated for," Grainne Taggart from Amnesty International Northern Ireland tells Newsbeat.
"That will only happen when the Secretary of State commissions these services and ensures that women have access to terminations at all points of gestation, that the new law commits."
Since April 2020 and the introduction of an Early Medical Abortion service, the British Pregnancy Advisory Service reported there has been a significant reduction in the numbers of women and girls living in NI accessing terminations through its Central Booking System.
The department added that full provision of services will require "substantial additional investment" from the government.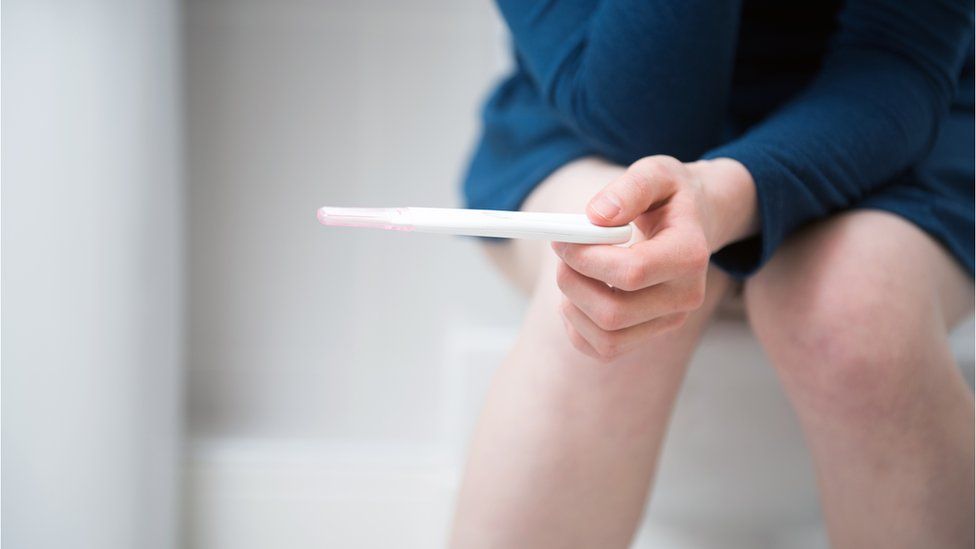 A number of hospital trusts have temporarily suspended early abortions, including the Western Health Trust, which says the system is no longer "sustainable".
It said: "The trust requires additional nursing and medical support in order to deliver this service and are actively exploring all options in respect of this.
The NI Human Rights Commission has taken legal action against the NI secretary, the Stormont Executive and NI's Department of Health over the delay in commissioning abortion services.
The case is currently listed to be heard at Belfast High Court on 26 and 27 May.