PC Benjamin Kemp also used CS spray after unsuccessfully trying to handcuff the teenager.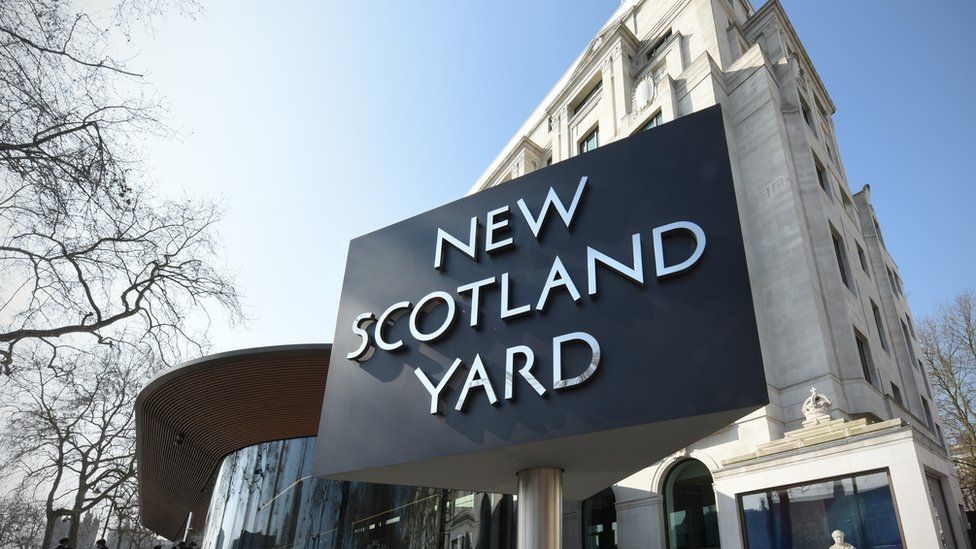 A Met Police officer has been sacked after hitting a vulnerable teenager 34 times with a baton.
The 17-year-old girl, who was on escorted leave from a mental health unit, became distressed after becoming separated from a group in May 2019.
A misconduct panel heard PC Benjamin Kemp tried to handcuff the teenager and then used CS spray less than a metre away from her face and his baton.
Ch Supt Richard Tucker said the force used was "utterly inappropriate".
The family's solicitors said it was a "deeply disturbing case where a black child with learning disabilities was brutalised".
But the Independent Office for Police Conduct (IOPC) said there was no indication racial discrimination had been a factor.
Following the hearing, the girl's family said in a statement: "Rather than helping her as he should have done, he violently assaulted her, using up to 34 baton strikes and CS spray."
The panel heard the girl was seen near a main road in east London and police were called by a concerned member of the public.
The girl herself flagged down a passing police car and body-worn video showed her telling officers she was a vulnerable child with mental health problems.
She agreed to get into the police car, but then got out of it, the panel heard.
Officers tried to speak to her but PC Kemp, of the Met's North East Command, then attempted to use handcuffs.
When this was unsuccessful, he then used CS spray before taking out his baton seconds later.
The hearing followed an IOPC investigation into complaints made by an NHS Trust staff member and the girl's mother.
IOPC regional director Sal Naseem described the incident as "shocking".
He added: "Immediately resorting to use of force without considering other de-escalation tactics, and particularly where the person involved has mental health issues, is of concern.
"PC Kemp's immediate reaction when the girl exited the police car was to try and handcuff her, even though he didn't have her under his control.
"The poor communication by this officer got the incident off to a bad start and, once he started to use the baton, he was unable to change tack."
The family's solicitor, Sophie Naftalin, said the case sent a "powerful message" that more needs to be done by the Met when training officers about how to deal with vulnerable people.
She added: "There have been too many cases of disproportionate force being used by police officers upon members of the black community."
PC Kemp was dismissed from the Met without notice following the misconduct hearing in west London.
The BBC is not responsible for the content of external sites.