The traditional political rule about governments losing by-elections do not seem to count for much now.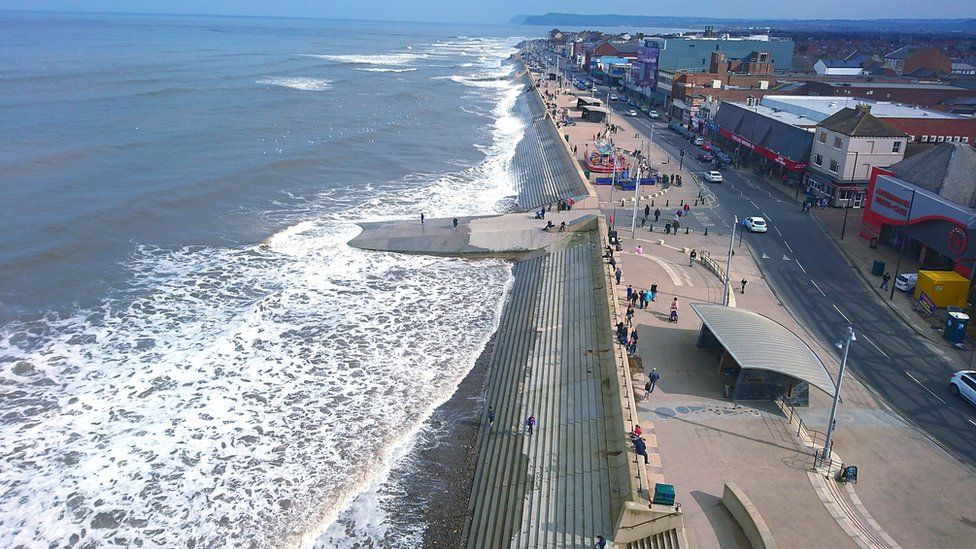 It used to be one of politics' golden rules. Oppositions win parliamentary by-elections; governments lose them.
Old maxims do not seem to count for much now though, and Labour is worried that it could lose in Hartlepool – a seat the party has held since the current constituency was formed in 1974.
That's because another supposed rule of thumb has bitten the dust – the idea that people in places like Hartlepool do not vote Conservative.
The Tories came a competitive second at the 2019 general election, reducing the Labour majority to 3,595 votes.
This came at the same time as they took seven other seats from Labour across the North East of England. The party has not had as many MPs in the region since the 1930s.
It seems, then, it is no longer a badge of shame for people in the North East, or Hartlepool, to talk of voting Tory.
Tour the town and you will find plenty of people prepared to say so.
It is part of the Tees Valley area that has had a Conservative mayor since 2017, and is likely to return one again on 6 May.
Labour's response, though, has been to fight on traditional territory.
Like many towns, Hartlepool has seen services drift away from its local hospital. It no longer has an Accident and Emergency department, and other specialisms have also gone.
Who better to select as its candidate then than a doctor who has worked in the hospital and has been on the front line during the Covid crisis?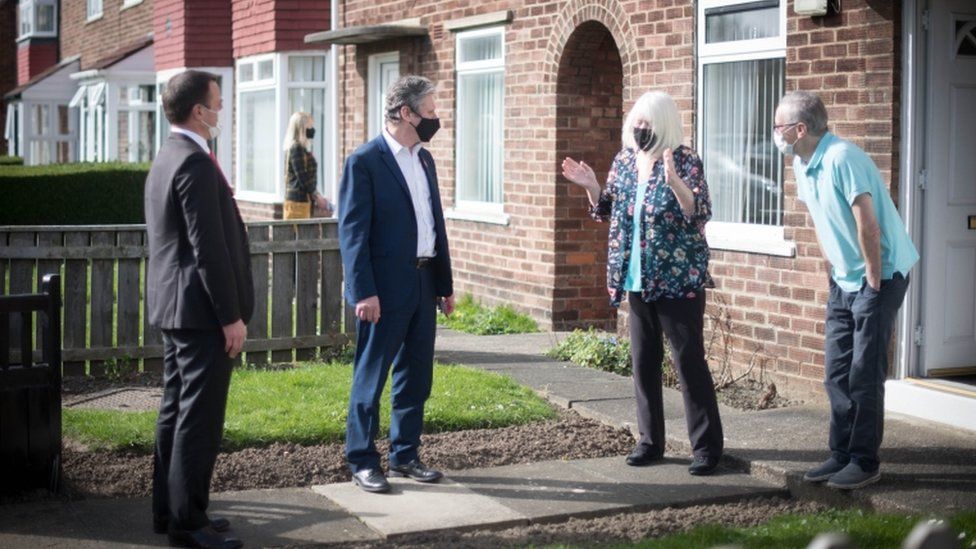 Local GP Paul Williams certainly fitted the bill. He was one of the casualties of the 2019 election when he lost his seat in nearby Stockton South. He immediately put NHS pay and the local hospital at the heart of his message.
The campaign, though, has not been as smooth as Labour would have hoped.
In its first week, Dr Williams had to apologise for sexist social media posts from a decade ago. Latterly, the Conservatives have accused him of playing a part in the decisions that saw the very services he wants restored removed from Hartlepool's hospital. He says he was a minor player, and has cited more recent work to bring them back.
There has been nothing fatal, but Labour has been forced on to the defensive more often than the party or candidate would have liked.
The one thing that certainly cheered them initially was the Conservative candidate choice. Jill Turnbull is a farmer and local councillor from North Yorkshire. She may live no more than a 40-minute drive away perhaps, but her connections to the town are tenuous at best. Conservatives insist her background is not coming up much on the doorstep.
What she wants to talk about is bringing investment and jobs – the kind she says Tory MPs have delivered in neighbouring constituencies. She blames Hartlepool's ills on its long loyalty to Labour.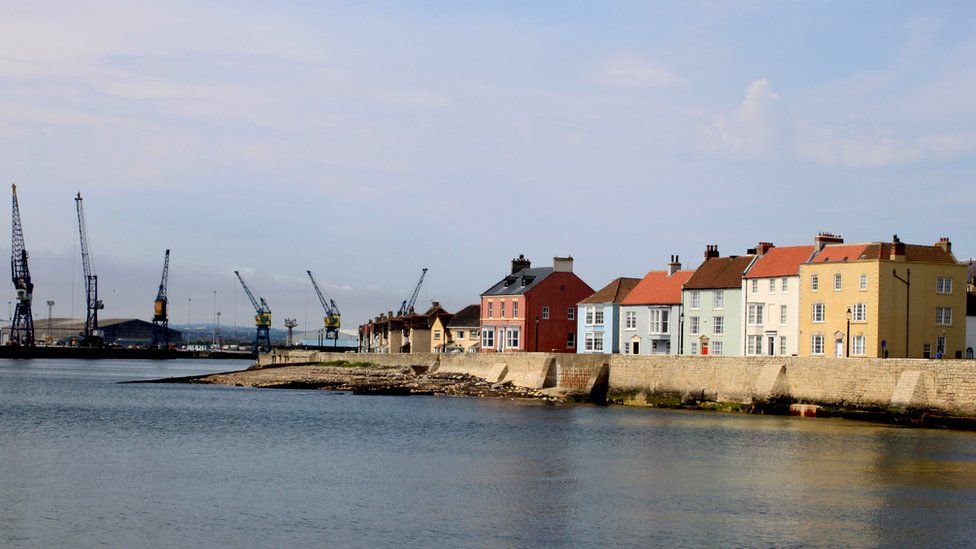 There is certainly an ache for a brighter future. The weaknesses in Hartlepool's economy and its pockets of poverty remain persistent. The damage from Covid could make that worse.
Labour, then, is also keen to talk about the need for investment, and protecting jobs in the local steelworks. They pin the blame on a decade of Conservative government.
The truth is the town could have been another Conservative gain had the Brexit Party not fought so energetically in 2019. They came third, taking a quarter of the votes. That split the opposition vote.
Where those supporters turn will be crucial. The party has morphed into Reform UK, and its candidate is businessman John Prescott (not that one). He would like to inherit that 2019 vote, but there are few signs he will.
Whereas the Brexit Party's call to arms was perfect for a leave-voting constituency, Reform UK's anti-lockdown message is not one that seems tailor-made. Prescott's rivals say most voters voice strong support for coronavirus restrictions.
He does hope to tap into the town's anti-establishment spirit, as do the Liberal Democrats, the Green Party and a selection of independents. But even if there are 16 candidates, this looks like a two-horse race.
It is the Tories that certainly think they are harvesting those Brexit Party votes, (80% according to one local member I spoke to). That would certainly make this a contest they could win.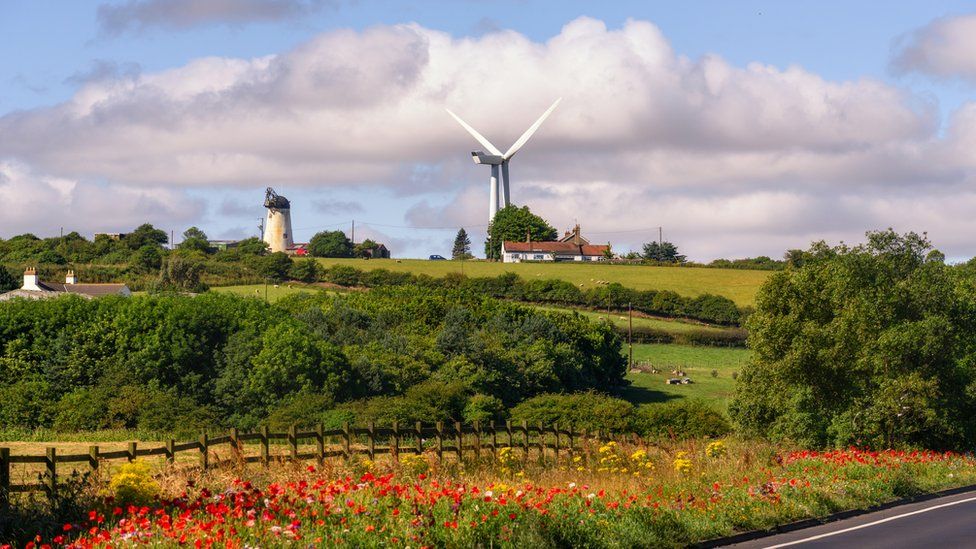 Labour is throwing the kitchen sink at the battle to stop them. The stakes are high. One Labour official close to the leader told me it was a must-win. Talk from both Labour and the Tories in Hartlepool now is of a contest too close to call.
If Labour lose, it would not just be the Conservatives crowing though, but also some on the party's Left. After all, this was a seat Jeremy Corbyn held on to in 2017 and 2019.
The factors blamed for the party's collapse 18 months ago – Brexit and Corbyn – have also gone. There is nowhere to hide, and defeat would trigger questions about the party's direction and the leader's ability to win back voters in the so-called Red Wall of northern seats.
And there are fears in Labour – and hope among the Conservatives – of a longer-term shift of loyalties in communities like Hartlepool.
Sir Keir Starmer and his party then need to prove they have stopped the northern rot, that the 2019 tide can be turned.
A loss, and Labour's remaining North East MPs will wonder whether any of their seats are safe.
The Conservatives then could shrug off defeat on 6 May, but Labour could not. It needs the North, and it needs to stop losing here.
Here is a full list of all candidates in Hartlepool (listed alphabetically by surname):
David Bettney, Social Democratic Party
The Incredible Flying Brick, The Official Monster Raving Loony Party
Hilton Dawson, The North East Party
Gemma Evans, Women's Equality Party
Rachel Sara Featherstone, The Green Party
Adam Gaines, Independent
Andrew Michael Hagon, Liberal Democrat
Steve Jack, Freedom Alliance, No Lockdowns, No Curfews
Chris Killick
Sam Lee, Independent
Claire Martin, Heritage Party
Jill Mortimer, Conservative Party
John Prescott, Reform UK
Thelma Doris Walker, Independent
W. Ralph Ward-Jackson, Independent
Paul Daniel Williams, Labour Party