The large-scale operation was found by police, firefighters and a chemicals expert.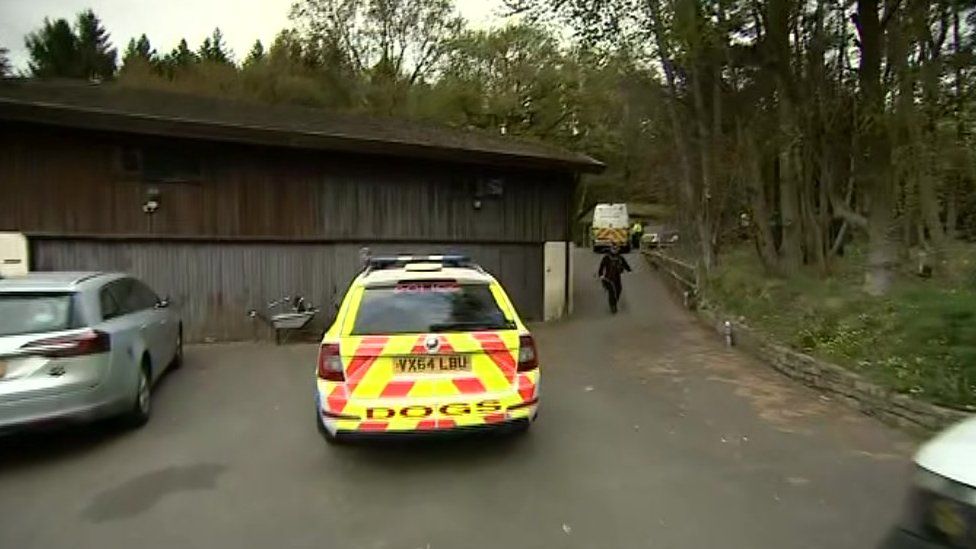 A suspected methamphetamine laboratory has been uncovered during a police raid.
The "large-scale" operation was found in outbuildings near Redditch, Worcestershire.
The investigation began after text messages were obtained by French police during the penetration of the encrypted phone network Encrochat last year.
Vats and sacks of ingredients were found in the lab, which is currently too hazardous for police to enter.
Five people have been arrested in the joint operation between the National Crime Agency and Warwickshire Police on Tuesday.
Firefighters and a chemicals expert were drafted in to assist with the raid.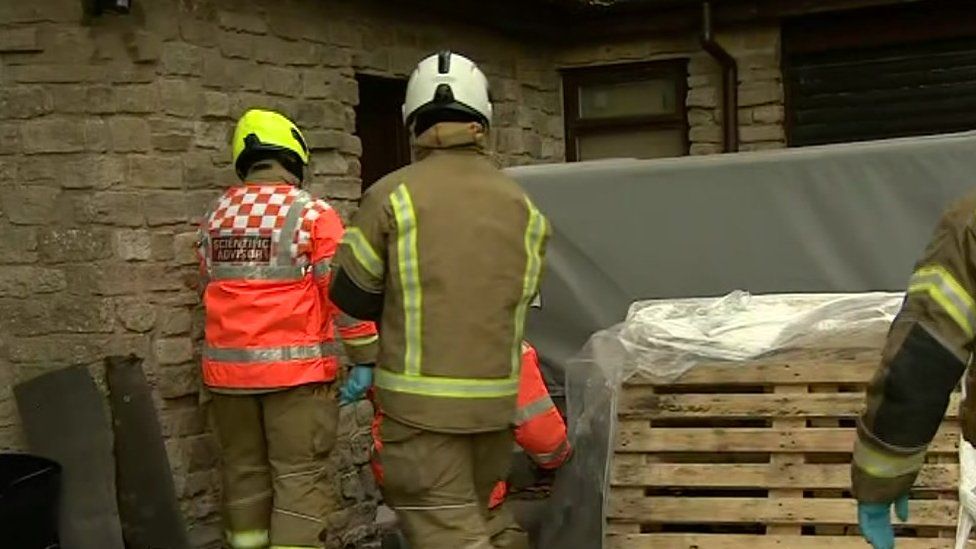 Footage of the inside of the building has been sent to scientific experts for analysis.
"Meth labs" are rare in the UK, and only a handful have been discovered.
They became infamous through the TV series Breaking Bad, where protagonist Walter White abandoned his life as a teacher to become a "cook" of the illegal drug.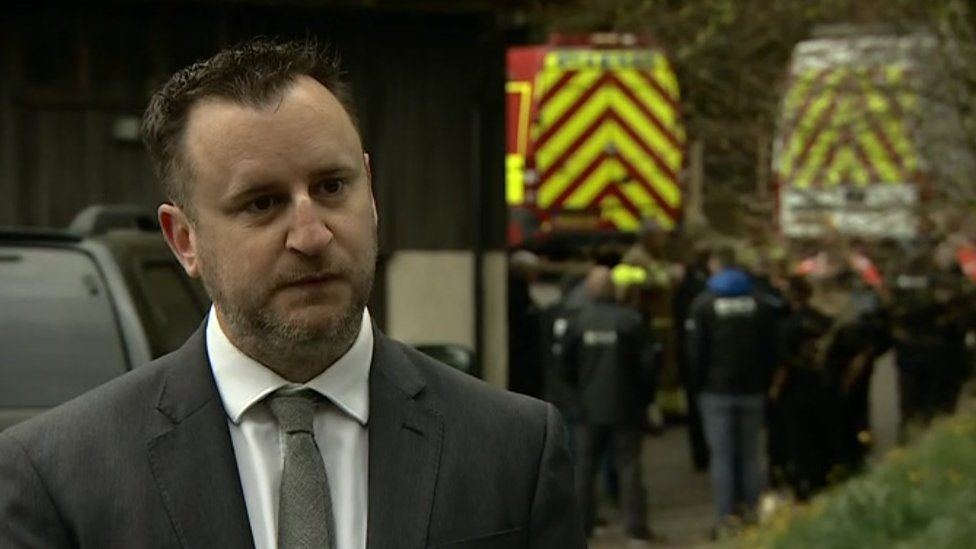 Peter Stevens, branch commander at the NCA, said conducting the raid on the "semi-rural" site had taken weeks of meticulous planning.
"The laboratory will make illicit amphetamine, it is a class B drug, and will be sold on the market for approximately £2,000 per kilo, wholesale price," he said.
"It involves a number of different chemicals, all very volatile and dangerous chemicals, as well as some quite specific and sophisticated scientific apparatus and equipment.
"It takes someone with a very good knowledge of those chemicals and the processes required to produce the amphetamine, which is why it is rare for us to encounter it as it needs a crime group that is able to access the chemicals, able to access the equipment and then have someone that can essentially cook the chemicals.
"Once it is cooked, they can then distribute it to other crime groups in the UK, as this crime group has done."
Police raided two other properties in Chalfont St Giles, Buckinghamshire, and Quinton, Birmingham, in connection with an investigation into an organised crime network.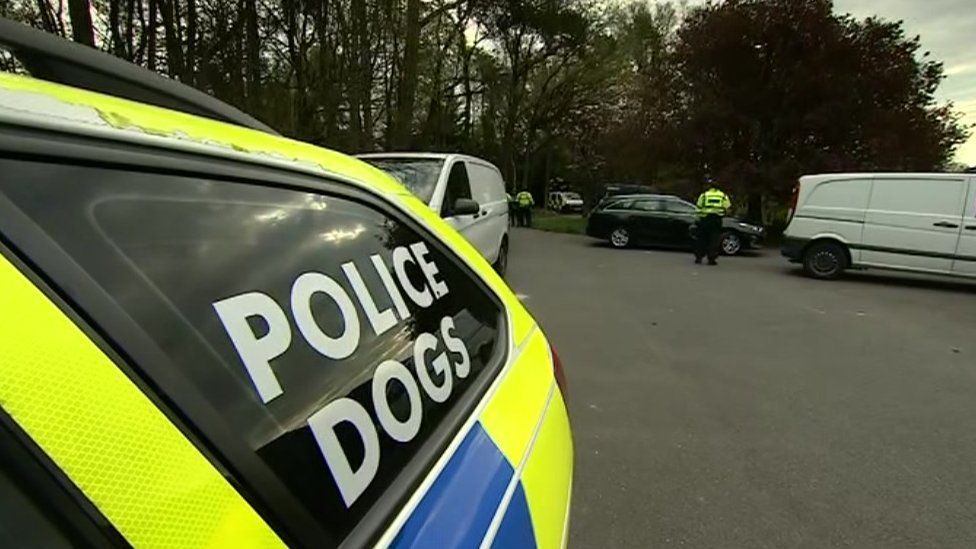 This operation is the latest in a string of cases which have resulted from the penetration of Encrochat.
French police obtained the messages of 9,000 British people using the service, and the National Crime Agency says the vast majority were using it for criminal purposes.
More than 1,500 people have been arrested in Operation Venetic, the British effort to analyse criminality using the messages.

The BBC is not responsible for the content of external sites.