Folajimi Olubunmi-Adewole's family says he deserves a bravery medal for saving a woman from the river.
A man who died after he jumped into the River Thames to rescue a woman should be honoured, his father has said.
The 20-year-old's family has described him as "the deepest and most wonderful man" and said that he deserved a medal for bravery.
Father Michael Adewola said: "I can't bring him back but I want him to be remembered forever for what he did."
Mr Olubunmi-Adewole's body was recovered about six hours after he went to the woman's aid. She has since been discharged from hospital.
"It was just like him to want to always try and help others," his father said.
"He is a hero, and always will be."
"He is a very unique and angelic soul, and I am proud of him, so proud," he said, calling for his son to be "honoured and appreciated for what he has done".
Mr Olubunmi-Adewole's mother, Olasunkanmi Adewole, said she had started to hold her son's clothes close to her all the time because she could still smell him on them.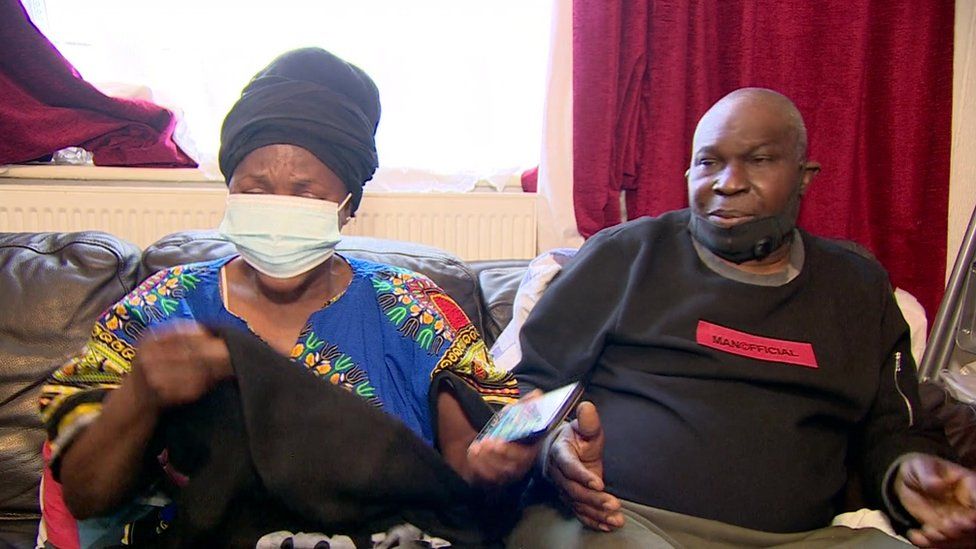 Others who knew Mr Olubunmi-Adewole, known to many as Jimi, paid tribute, describing him as a well-liked and selfless person.
Vivek Singh, executive chef at The Cinnamon Club, where Mr Olubunmi-Adewole worked on the front-of-house team, said he was "diligent, kind and passionate".
"We are all reeling from this incredibly tragic news," he said.
"He worked with The Cinnamon Club for over a year and was a diligent, kind and passionate young man, a real team player.
"What he did was a tremendous and selfless act of bravery, to save the life of a complete stranger."
Students and staff at Mr Olubunmi-Adewole's former school, Harris Academy in Peckham, gathered in the playground for a two-minute round of applause in his honour.
Principal Rebecca Hickey said he was "quite a character" who would "never be seen without a smile".
"Anyone who knew him remotely well would not have been surprised at the actions he took. He put others in front of himself at all times," she said.
"He was known for his slightly cheeky, optimistic outlook. He was very popular, incredibly popular amongst his peers and obviously he leaves them devastated in his wake."
Ms Hickey said the school intended to work with his family to find a way to continue his memory in a way they would want them to.
"He will always be a hero within our community," she added.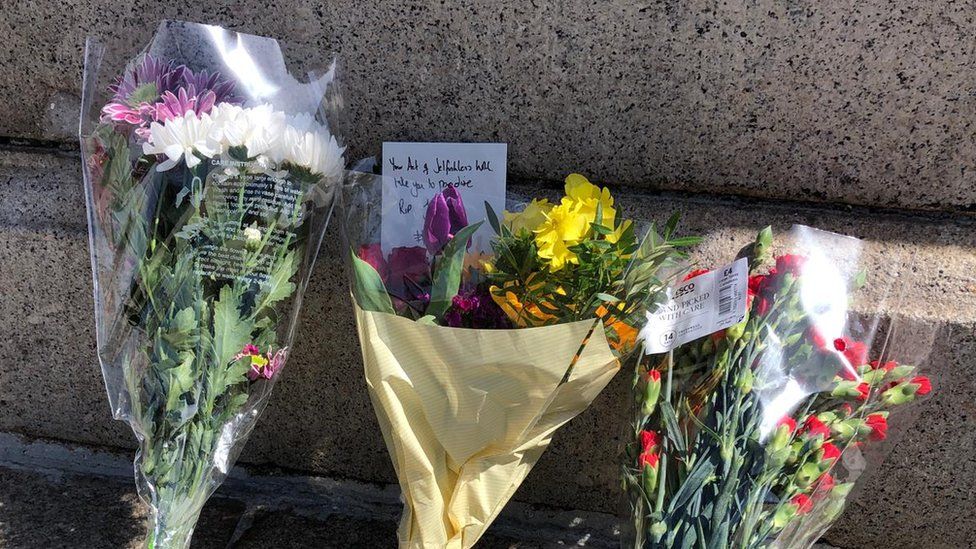 Posting on Twitter, Mayor of London Sadiq Khan dsecribed Mr Olubunmi-Adewole as "a true hero of our city who gave his life trying to save another".
Home Secretary Priti Patel said it was a "truly selfless act of heroism from a brave young man".
The BBC is not responsible for the content of external sites.