The government says there is "no capacity", but bereaved families say a probe could save lives.
A group of families bereaved by Covid-19 say they are "really disappointed" at the government's response to their calls for an urgent inquiry into the handling of the pandemic.
In a letter sent to thousands of affected families, Downing Street said "an inquiry now is not appropriate".
It said there was "simply no capacity" for the government to divert resources to an "intensive" inquiry.
The PM has previously said there will be an inquiry in the future.
The co-founder of the group said the lack of urgent inquiry was "really, really disappointing".
The six-page letter responding to the lawyers of the bereaved families read: "The government's response to the pandemic is at a critical phase… there is simply no capacity for government to pause these efforts and divert resources to an intensive inquiry."
The letter, dated 1 April and from the government legal department, added: "The very people who would need to give evidence to an inquiry are working round the clock to respond to the pandemic and keep us all safe.
"It is not anticipated that the government's workload will ease in the coming months."
Jo Goodman, co-founder of the Covid bereaved group, told BBC Radio 4's Today programme that her reaction to the letter was a "feeling of disappointment".
"Those of us who lost loved ones early on – it's over a year since I lost my dad now – we really hoped that we would be able to use our losses… to ensure that lessons are learnt that could save other lives."
She said the group first started calling for a rapid review inquiry in June last year in the hope that lessons from the first wave could be implemented ahead of the second wave.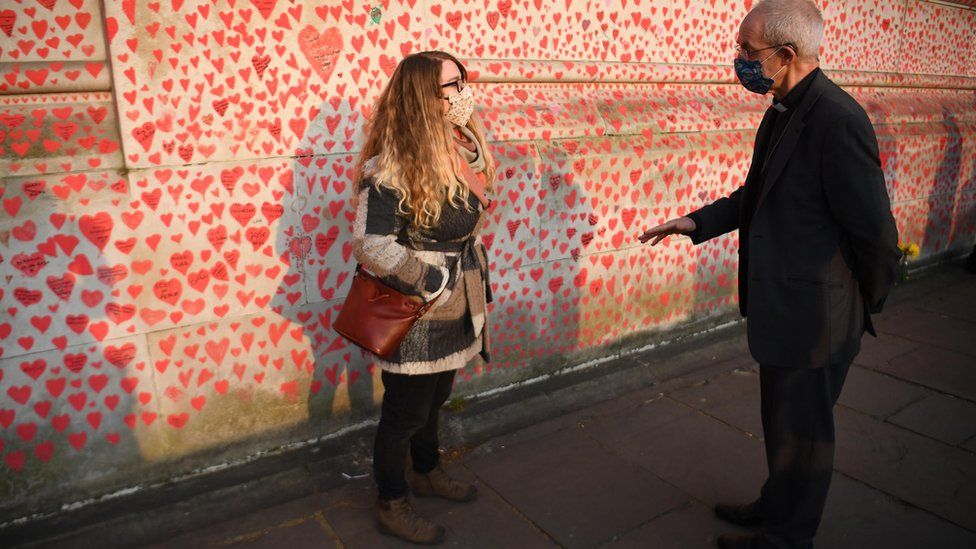 "It's been really heart-breaking for us to watch our group expanding day-on-day as the second wave hit.
"So many of the stories looked so similar to those of us who'd lost loved ones early on."
She added that it was "really, really disappointing" the government hadn't earmarked time for a public inquiry "when there is a roadmap for almost everything else imaginable".
Labour has called for a inquiry into the pandemic to begin at the end of June when most restrictions in England are due to end.
Scotland First Minister Nicola Sturgeon said she wanted a four nations inquiry into the pandemic by the end of the year.