Hannah Reid, from London Grammar, tells Radio 1 Newsbeat that music is still a sexist industry.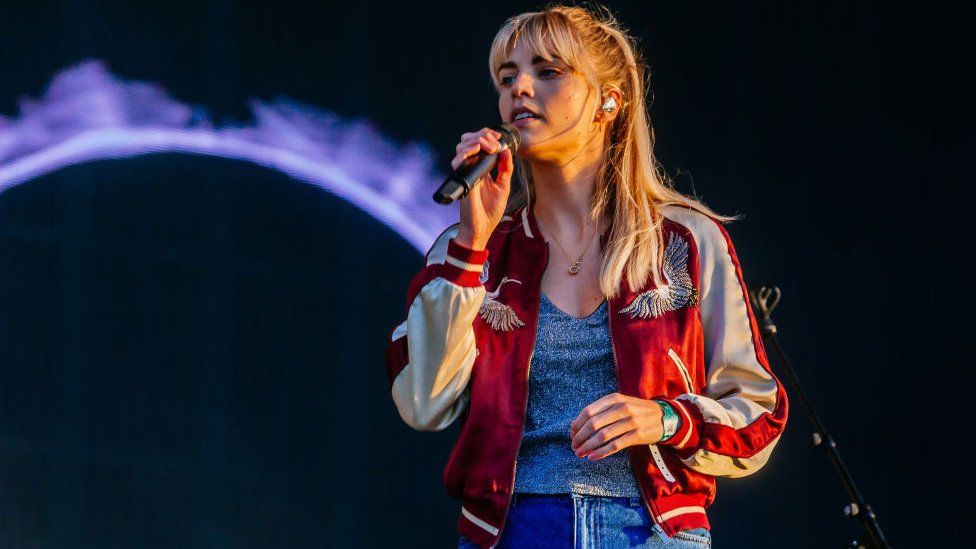 "Men that I didn't know would watch a performance and then come up to me afterwards and say they didn't like what I was wearing – maybe I'm wrong, but I can't imagine that happening to, say, Chris Martin."
London Grammar's frontwoman Hannah Reid has dozens of stories about times sexism has made it harder for her to do her job.
And, she says, if Coldplay's frontman doesn't have to deal with it, then why should she?
"Maybe Chris will see this and say stuff like that happens to him all the time, but I doubt it", she smiles.
The band have just released their third album, California Soil, and Hannah's experiences of a "sexist" music industry crop up more than a few times in its lyrics.
"I just think it's a harder battle for females," she explains. "I was having these conversations with my girlfriends, and a lot of it just ended up on the album."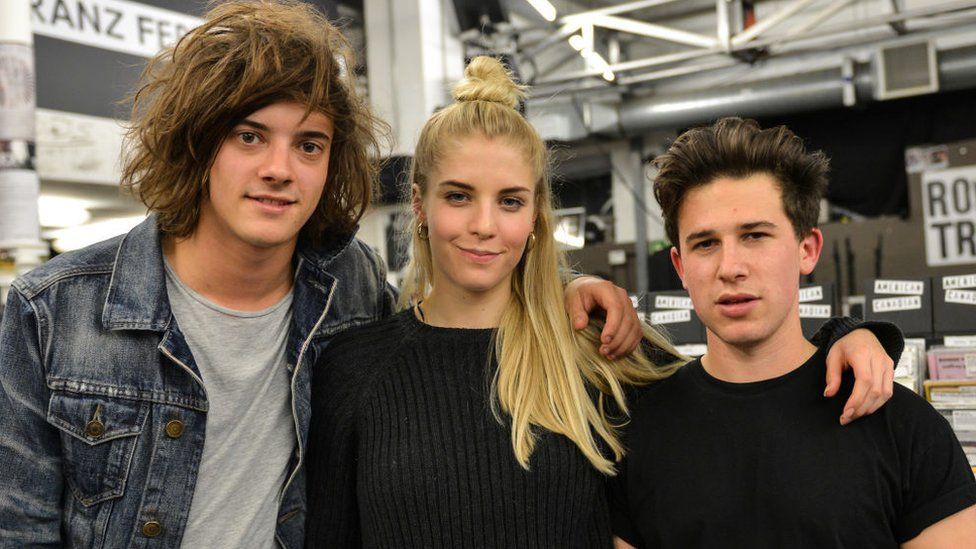 Whether its her fibromyalgia – a long-term condition that causes unexplained pains and fatigue – or the fact she gets terrible stage fright, Hannah is far from your stereotypical rock star.
"I was quite naive when I started out in the music industry. I thought it would be a progressive place," she says.
But, whether it was being denied entry to her own gig because the bouncer didn't believe she was in a band, or producers overlooking her opinions in favour of her two male band mates', she says she quickly learnt otherwise.
"It's so white male-dominated. There's such an imbalance, I just didn't expect it."
Now though, after a string of top-40 singles, top-five albums and appearances at the world's biggest festivals, she's confident enough to use her music to call the industry out.
"I'd like to see a sweeping change across all of the record labels where they become much more inclusive and diverse," she says.
"You need to see people like you in positions of power to then think that you can do it yourself.
"And there needs to be a cultural change. Women get put into boxes quicker than male musicians do.
"There's this idea of the male genius. I feel like male musicians can get away with a lot more."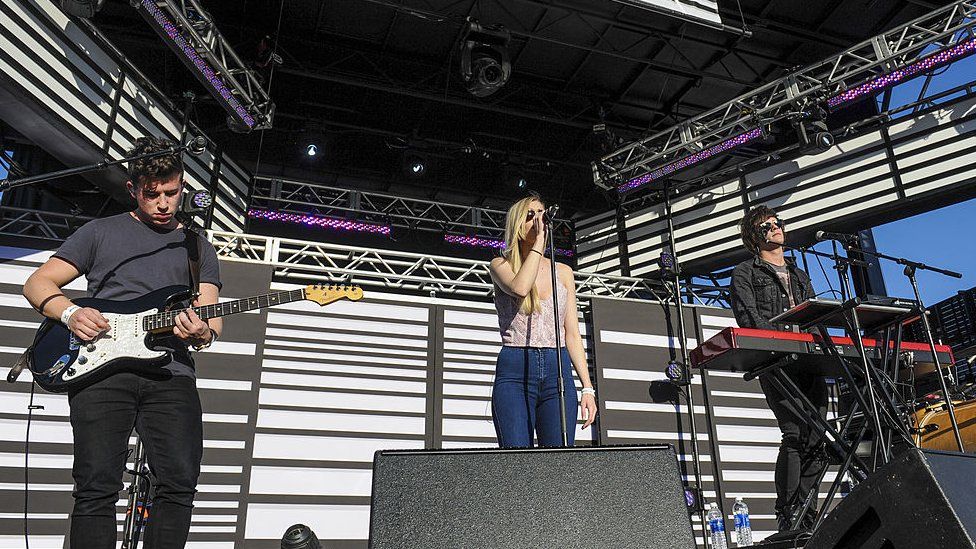 Despite the "anger" that runs through some of its lyrics, though, California Soil is soothing and dreamy enough to keep the band's long-term fans happy.
It's the type of music that sounds great as the sun's going down at a festival – and, unsurprisingly, it didn't take TV producers long to work out it can turn basically any scene into a tearjerker.
"My partner is football-mad so I get sucked into watching that sometimes and, weirdly, football shows use us quite a lot", Hannah says.
"But Normal People was the best one, I was so absorbed in the show and emotionally there with the characters.
"So when they used the remix of our track Hey Now I was blown away.
"It's the greatest feeling. It was amazing."