The hit US reality show is getting its own UK version – hosted by Julie Adenuga and Oobah Butler.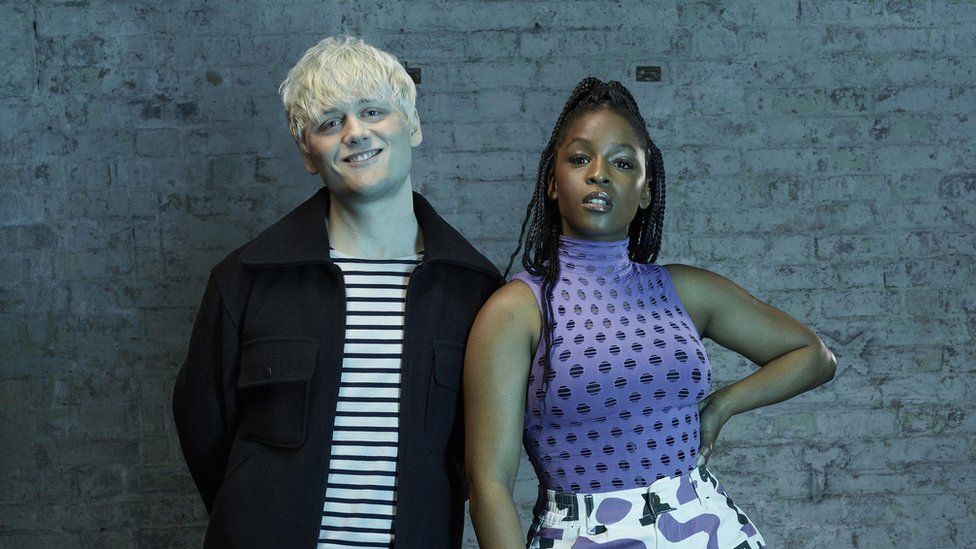 It was back in 2010 when the word "catfish" took on a new meaning – someone who uses a fake identity online to target specific victims.
The phrase came from documentary maker Nev Schulman, who fell in love with a 19-year-old girl online, only to find out she was actually a housewife using fake photos and a false story to chat to others online.
Nev turned his story into an incredibly successful documentary and reality TV show, which after eight seasons in the US, is now getting a UK adaption.
It's hosted by radio presenter Julie Adenuga and journalist Oobah Butler – and they say catfishing is now a completely different beast in 2021.
"Catfishing is not always talking to someone, they show up and you find out it's your uncle," Oobah tells Radio 1 Newsbeat.
"Now, some people will never have a photo taken of them without a specific filter on or they've become very comfortable with manipulating the way they look".
He says that "everyone is kind of a catfish" as photo editing is so common that people often don't look like their Instagram profile in real life – creating a distance between their online persona and who they really are.
"Even before we started shooting Catfish, I had deep trust issues in general," Julie says.
"The show has definitely made that grow a lot more – my trust for the internet has gone through the floor!"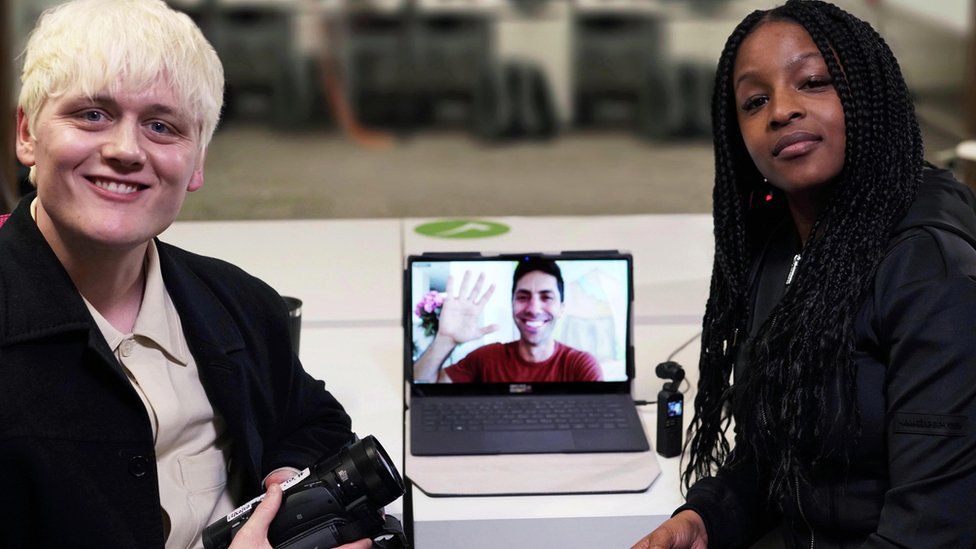 Oobah and Julie both grew up watching the original Catfish show and wondered how it would translate to a UK audience.
"The biggest thing has been the actual stories – we've never had two the same," Julie says.
"All of them have been so convoluted and confusing, Oobah and I have left at the end of the shoot days thinking 'what is going on?'"
They did all the investigative journalism themselves and Julie calls Oobah a "blonde James Bond".
"Catfishes are so sophisticated right now," Oobah says.
"People completely suspend their suspicions now because they've spoken to someone or think they've had a video call – the fact that can be manipulated for me was a big moment."
Catfish UK features everything from deep-fakes to romance fraud, with some cases so complicated that they needed help from the man who started the franchise.
"Nev is part of this journey," Oobah says.
"He appears in the series because there are things that we encounter he'd never seen either – we needed his help."
Julie says she's found the experience of making the show "heart-breaking".
"Everybody wants to be in love, everybody wants to get the good morning text message and feel like someone's thinking of them when they're at work,".
She says the show has taught her to trust her instincts a lot more.
"If it feels too good to be true then it probably is. We say all the time to trust your gut and I think a lot of people, for whatever reason, when they're behind that screen, had a bad day or aren't feeling good about themselves, they let that trust go."
Julie says the show is coming out at the perfect time, as many single people have been forced to date online over the last year.
"I ended up on a dating site for the first time in my entire life last year and it felt so surreal – I'm a grown 30-something-year-old woman," she says.
"It can be a wonderful place where you do meet the love of your life but there is that other side and our job is to show people what the other side looks like."