A six-year-old girl on roller-skates was knocked flying during the deadly attack on Joshua White.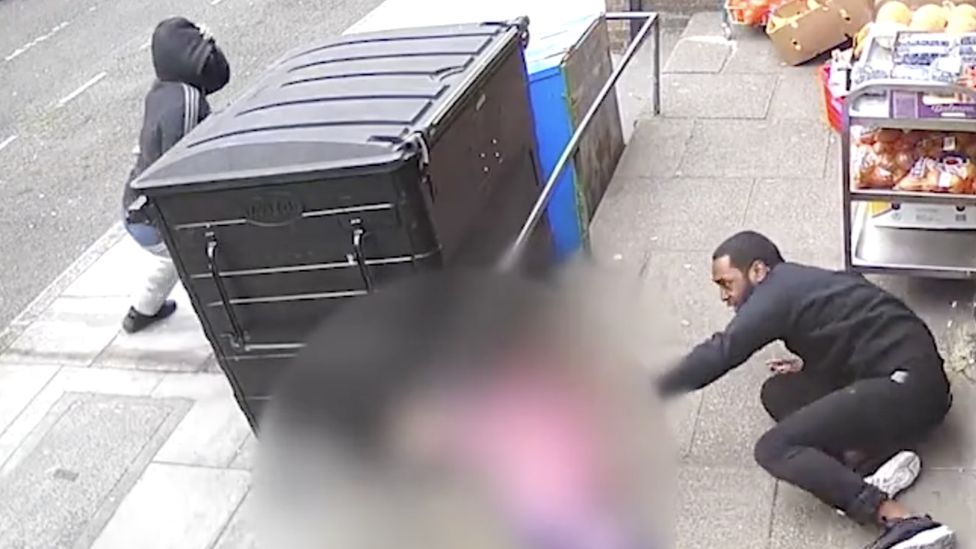 Three gang members have been convicted of murdering a man who was stabbed "at random" in front of a terrified child.
Joshua White, 29, was found with fatal injuries in Hackney, east London, on 26 April 2019.
Taylar Isaac, 20, and David Kerrigan, also 20, were found guilty of murder at the Old Bailey. Theo Momodu, 18, had previously admitted the same charge.
They carried out the attack after Momodu was told by a senior gang member to get some "notches on your blade".
The three men were also convicted of trying to murder another man, Rikkardo Butler, that same day.
During the trial, jurors heard that as Mr White fled from the masked attackers, he sent a young girl on roller-skates flying. CCTV footage showed him trying to check on her.
The court was told the defendants carried out the "carefully thought-through expedition" after Momodu received a text message from a gang leader saying that young gang members should "get someone down" or face being "de-recruited".
The defendants will be sentenced on 23 April.
Det Sgt Andy Sheppard, from the Met Police, said the three men went out that day with the "clear intention to stab people", adding that they did not "care who, as long as it earned them respect and notoriety in their gang".
He added: "Joshua appears to have been targeted at random.
"He was chased in broad daylight and savagely stabbed just yards from an innocent six-year-old girl."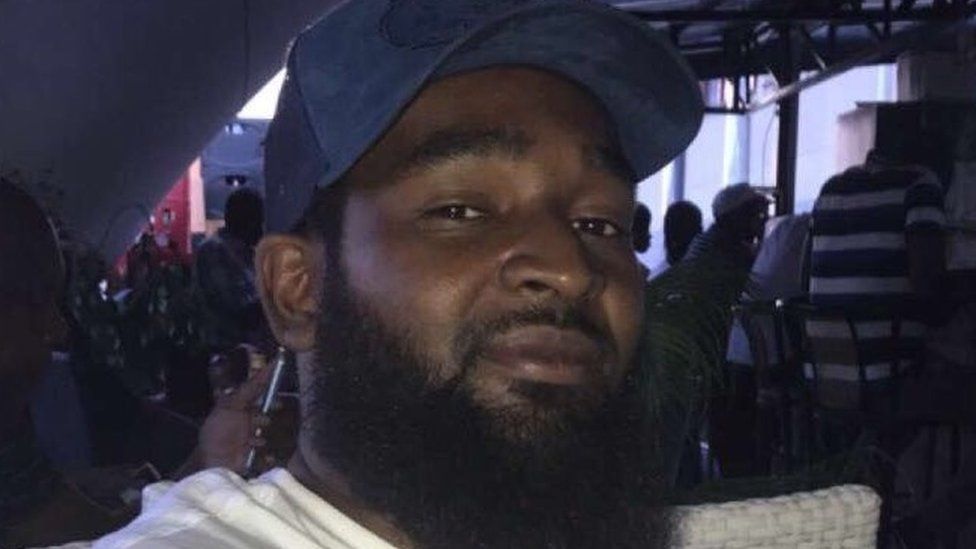 In a statement, Mr White's mother Trisha Sargusingh described her son as "kind, loving, happy, caring, a loyal friend and a sensitive and humble man".
She said: "His passing has left a hole in my heart that will never be filled.
"From the time of his senseless murder we, as a family, have been mourning not only for him but for the loss of all the experiences, hopes and dreams that he will never now fulfil."
After Mr White knocked over the young girl as he was being chased, he sought to reassure her before trying to take refuge inside a shop.
The jury heard how Momodu and Isaac closed in on him in a pincer movement with Kerrigan close behind – all three were members of a gang called Stokey16.
Momodu then stabbed Mr White three times in the back with a 2ft-long red-tinted Zombie sword, before Isaac delivered a fatal wound to the chest with a large knife, the Old Bailey was told.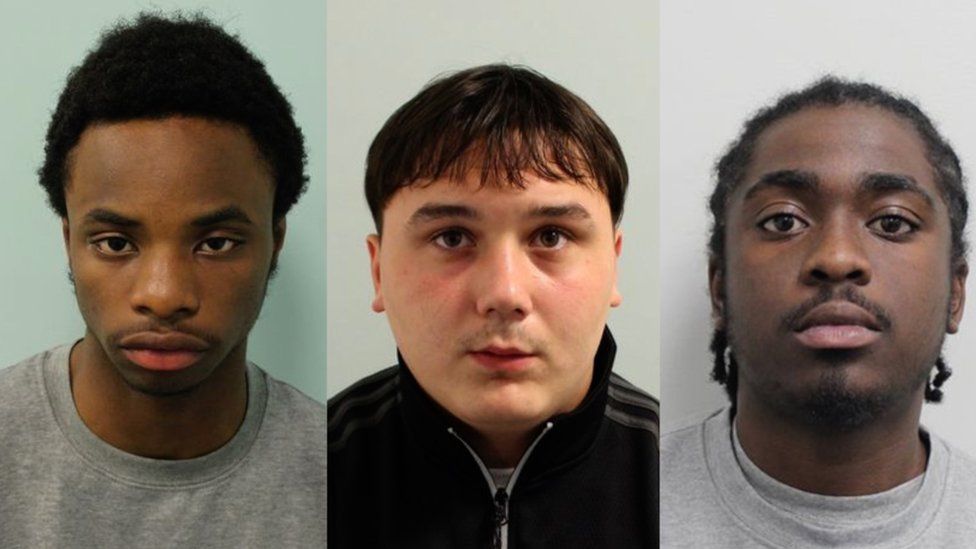 All three men fled the scene in a car as Mr White – who was about to start a job as a train driver – collapsed inside the shop.
Minutes later, the trio targeted Mr Butler, who was attacked as he walked with his partner, pushing a baby in a pram.
He ran away, having received superficial stab wounds, the court heard.
Momodu was soon arrested by police, while Isaac and Kerrigan went to the Hackney home of Harley McGivern, where they changed clothes.
McGivern, 20, was found guilty of perverting the course of justice.
Mr White's father Leigh said: "Joshua's life was cut short in such a meaningless and senseless killing. I hope that those responsible recognise the deep psychological and emotional damage that this has inflicted on everyone who knew him.
"Life without him will never be the same again."
The BBC is not responsible for the content of external sites.