Lord Kerslake says links between Greensill Capital and the government must be "thoroughly investigated".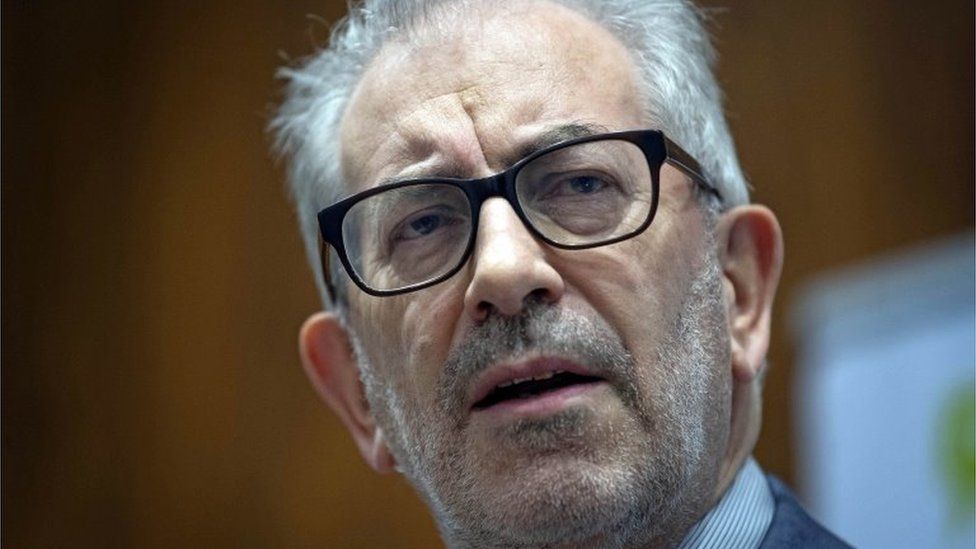 A former head of the Civil Service has said he is "baffled" that approval was given for a top civil servant to take a job at Greensill Capital while still on the government payroll.
Lord Kerslake said he could "see no circumstances" under which Bill Crothers's appointment at the finance firm could have been "acceptable".
The government has ordered a review which will look into his role.
But Labour argues that this does not go far enough.
Lord Kerslake, who ran the Civil Service under David Cameron's government and has advised the Labour party, is the latest high-profile figure to express concern about the relationship between political figures and the now collapsed finance firm.
Greensill is at the heart of a row engulfing Westminster about access, influence and lobbying, after it emerged that Mr Cameron had contacted current cabinet ministers about loans on behalf of the company, while working as a consultant there after leaving office.
A government review and three separate inquiries by parliamentary committees will look at the former prime minister's role and that of Mr Crothers.
The National Audit Office, which monitors public spending, has also launched an investigation in to Greensill's involvement in the government's Covid-19 financial support schemes.
It says this will include the accreditation process and any subsequent monitoring of the company's activities.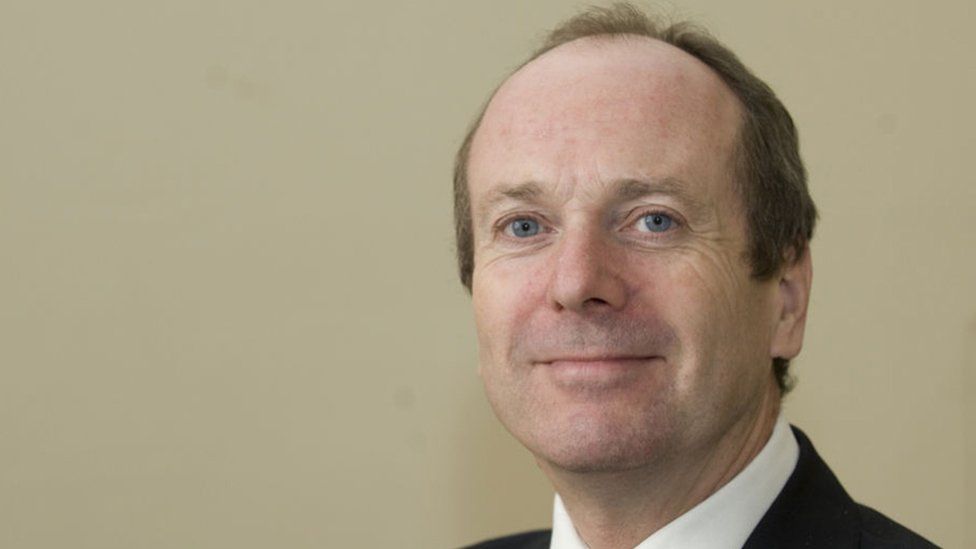 Mr Crothers had stopped being head of government procurement by the time he started work as an adviser for Greensill in 2015, but remained a senior civil servant.
Lord Kerslake, an independent peer, told BBC Radio 4's Today programme that trust in the Civil Service was "its most precious commodity".
He said he was "shocked and concerned" at recent revelations, and that "legitimate concerns" about how Mr Crothers – who was able to hold dual roles – needed to be "thoroughly investigated".
"He led on procurement, an area of absolutely intense scrutiny and where integrity is vital," he said, while "the effect of what he did, if not the intent" was to "bypass" the rules set out by the watchdog, Acoba, that advises ministers and officials on outside employment.
"The situation was that Greensill were active in government, even if they didn't have a contract. So I am personally baffled as to how this got approved," he added.
Mr Crothers's appointment by joined Greensill received the go-ahead from the Cabinet Office, but he did not consult Acoba.
Mr Crothers apologised in a letter to Acoba for what he described an "honest mistake", saying he did not think he had to report the role as it was unpaid and with a not-for-profit charity.
But the head of Acoba, Lord Pickles, said the rules applied to both paid and unpaid jobs and it was therefore a breach of the regulations.
The Guardian newspaper has reported further links between Greensill and the Civil Service.
It said David Brierwood combined a role as a Crown representative in the Cabinet Office with being a director at Greensill for three-and-a-half years.
Mr Brierwood has not commented on the revelations.
But a Cabinet Office spokesman said: "Crown representatives do not participate in the procurement process nor are they able to award any contracts.
"They are part-time senior executives recruited for their working knowledge of a sector to help ensure value for money for the taxpayer.
"All Crown representatives go through regular propriety checks and cannot work with a supplier where there could be a conflict of interest.
"Mr Brierwood's Crown representative role was not anything to do with supply-chain finance."
Labour has said he situation within government is becoming "murkier and murkier, whether it's in the way contracts are handed out, the lack of due process or the lobbying".
Prime Minister Boris Johnson has said the "most important thing is to get to the bottom of it properly" and that all ministers are officials have been ordered to tell the government inquiry what it needs to know.