A poem in a Newham mural praises a local library and parks, but calls the crime rate "unfortunate".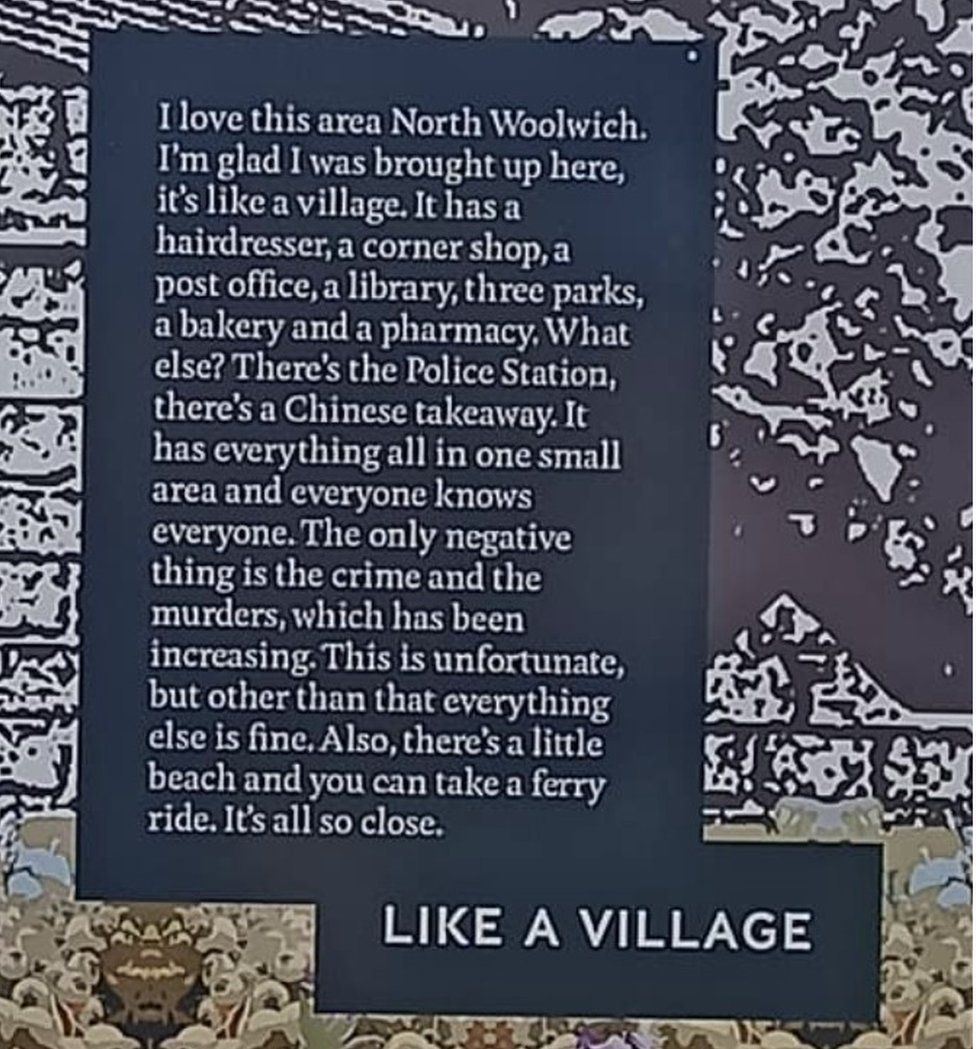 A public artwork in east London has attracted criticism over the inclusion of a poem saying "the only negative thing" about the area is the rising number of murders.
"This is unfortunate, but everything else is fine," the wording continues.
Artist Sonia Boyce, commissioned by Crossrail, collected memories from people living in Newham.
She will use their anecdotes as part of a 2km mural that will run alongside the new Elizabeth Line.
The mural on the Newham Trackside Wall also features photographs of the changing landscape which have been printed on to 1,500 panels, and it will run through Custom House, Silvertown and North Woolwich.
A spokesperson from Crossrail said the company planned to cover up that one panel "to allow the content to be further considered with the local community and council".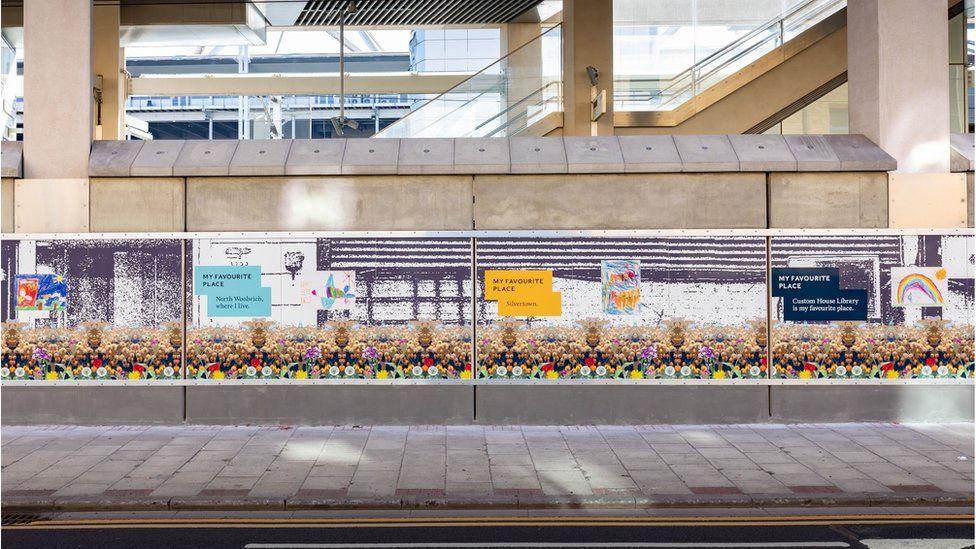 The contribution "Like a Village", which is anonymous, praises the local amenities before claiming there is a rising murder rate, a situation described as "unfortunate".
I love this area North Woolwich.
I'm glad I was brought up here, it's like a village.
It has a hairdresser, a corner shop, a post office, a library, three parks, a bakery and a pharmacy.
There's the Police Station, there's a Chinese takeaway.
It has everything all in one small area and everyone knows everyone.
The only negative thing is the crime and the murders, which has been increasing.
This is unfortunate, but other than that everything else is fine.
Also there's a little beach and you can take a ferry ride.
Reaction to the inclusion of Like a Village has ranged from amused to outraged.
The most recent figures show Newham has a crime rate of 195, rising from the previous 12-month statistics of 112. The crime rate details the number of offences committed per 1,000 members of the population.
The BBC is not responsible for the content of external sites.