A bus is also hijacked and a press photographer assaulted during the disorder.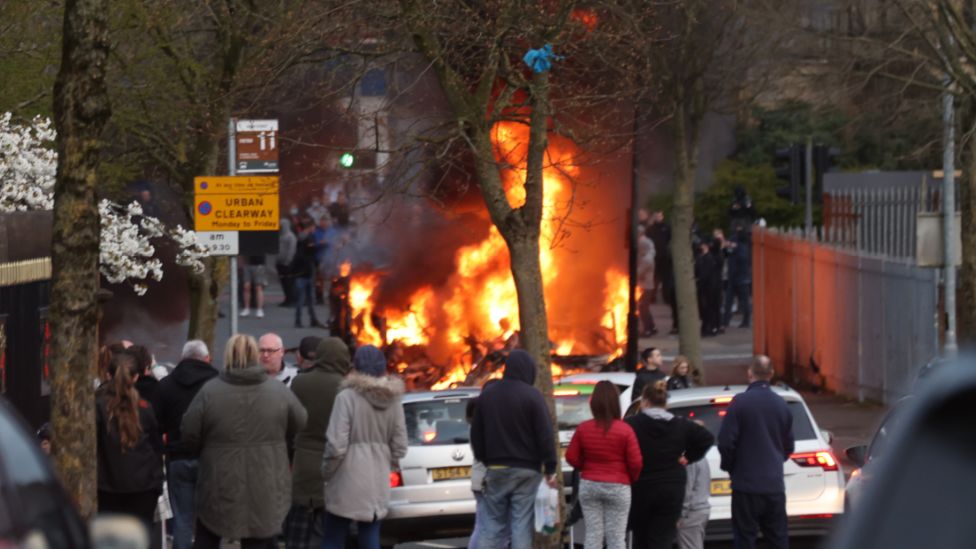 Police have come under attack and a bus has been hijacked and set on fire in another night of disorder in Belfast.
Police confirmed a vehicle was set alight at the junction of Lanark Way and the Shankill Road in the west of the city on Wednesday.
The disruption is taking place close to where a number of loyalist protesters had earlier gathered.
Police also confirmed they had received a report of an assault on a press photographer.
The public has been urged to avoid the area and police have appealed for anyone with influence in the area to use it "to help restore calm".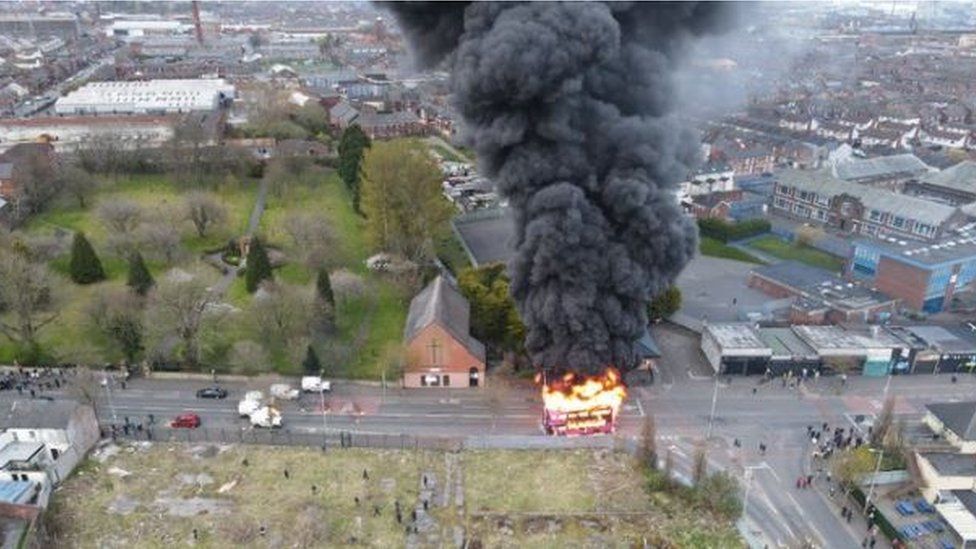 The Police Federation for Northern Ireland said Wednesday night's events were "shocking".
The violence could "set our society back years", the federation said in a tweet.
The attack on the press photographer, Kevin Scott from the Belfast Telegraph, took place on Cupar Way at 18:05 BST.
Speaking to BBC News NI, Mr Scott said he was "annoyed and shocked to have been targeted".
"I cover everything as fairly and impartially as possible, working at both sides of the community covering both the positive and the not so positive," he said.
"I won't be deterred from covering stories that are important and note-worthy.
"I appreciate all the messages of support and offers of camera equipment that have been sent my way."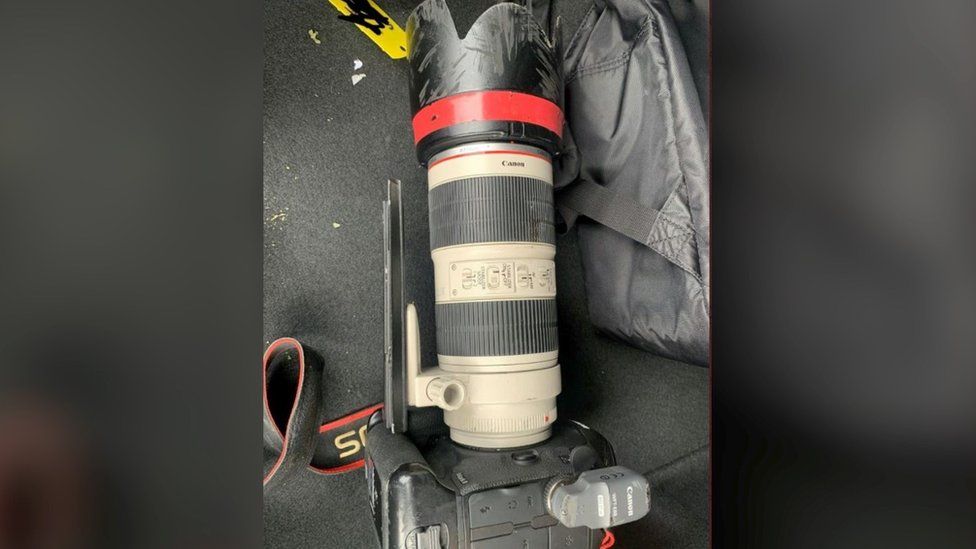 First Minister Arlene Foster described the attack on Mr Scott as "disgraceful", saying she trusted the "bullies" behind it would be brought to justice.
"There is no justification for violence. It is wrong and it should stop," tweeted the first minister.
Deputy First Minister Michelle O'Neill described the events as "disgraceful scenes of criminality".
In a tweet, Ms O'Neill called for "unequivocal condemnation" and said the protests should be called off, adding: "Police need support, not politicking."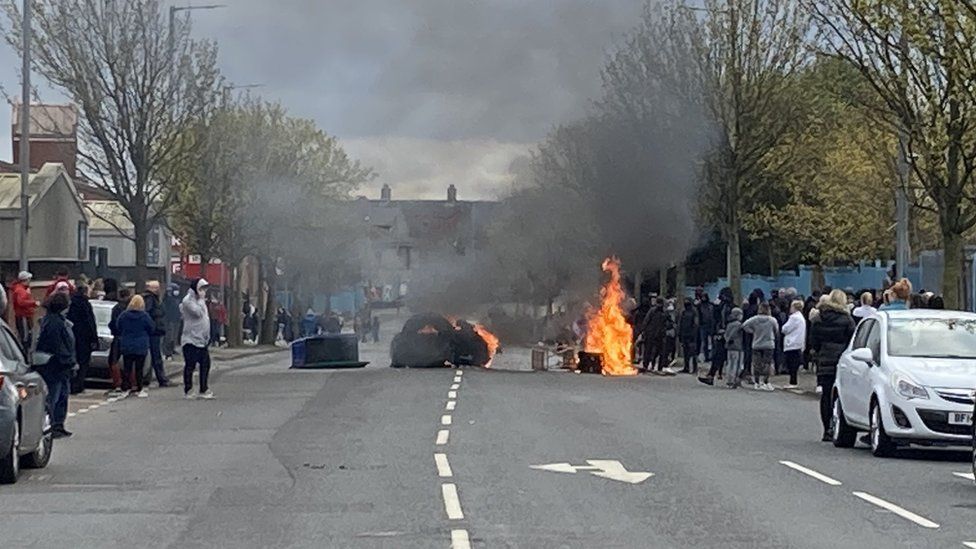 NI Infrastructure Minister Nichola Mallon said the hijacking and attack on a bus was "sickening".
"Those responsible for this and ongoing attacks on the PSNI need to stop," she tweeted.
Public transport operator, Translink, said the driver of the bus was shaken but not injured.
All east Belfast services, including the Glider buses, have been suspended.


The police and political parties have repeatedly called for calm, with the Easter disturbances blamed on loyalist frustrations over a Public Prosecution Service decision not to prosecute people who attended the large-scale funeral of republican Bobby Storey in June 2020, as well as concerns about the NI Protocol in the Brexit deal.
The leaders of the DUP, UUP and TUV have called for Chief Constable Simon Byrne to resign over the PSNI's handling of the funeral, which was attended by a number of senior Sinn Féin politicians, including Deputy First Minister Michelle O'Neill.