A photographer raises concerns about litter after spotting a bird of prey gripping a disposable cup.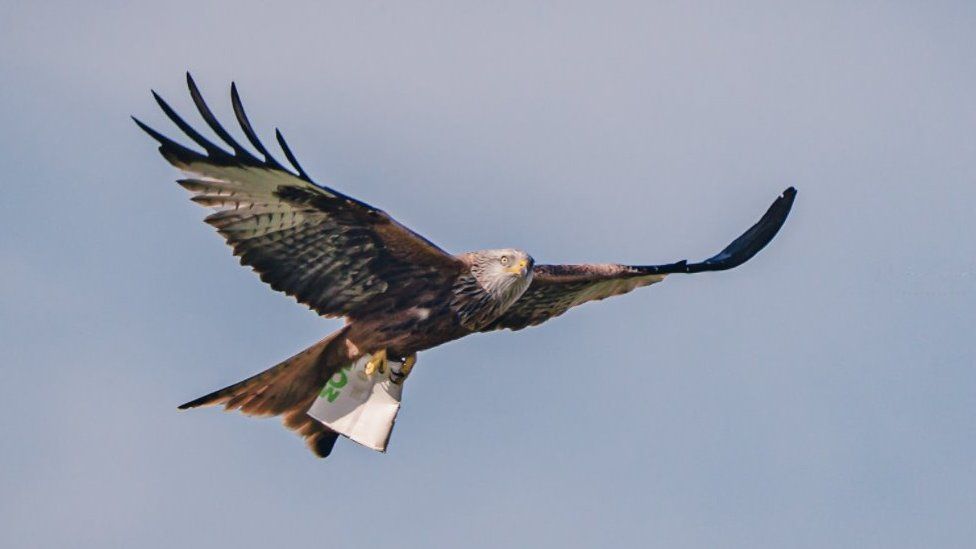 A photographer is trying to raise awareness of the dangers of litter after seeing a red kite flying off with a discarded McDonald's cup.
Chad Brown spotted the bird of prey last week in Stoke-by-Nayland, Suffolk.
"One dived down for what I thought was going to be prey, but instead the kite appeared with this McDonald's coffee cup in its claws," he said.
A McDonald's spokeswoman said the fast-food chain took its "responsibility around litter very seriously".
He wrote: "Surely this pandemic has reminded us all how important our wildlife and green spaces are, and it would be such a shame for them to be blighted by litter at a time when we need them the most."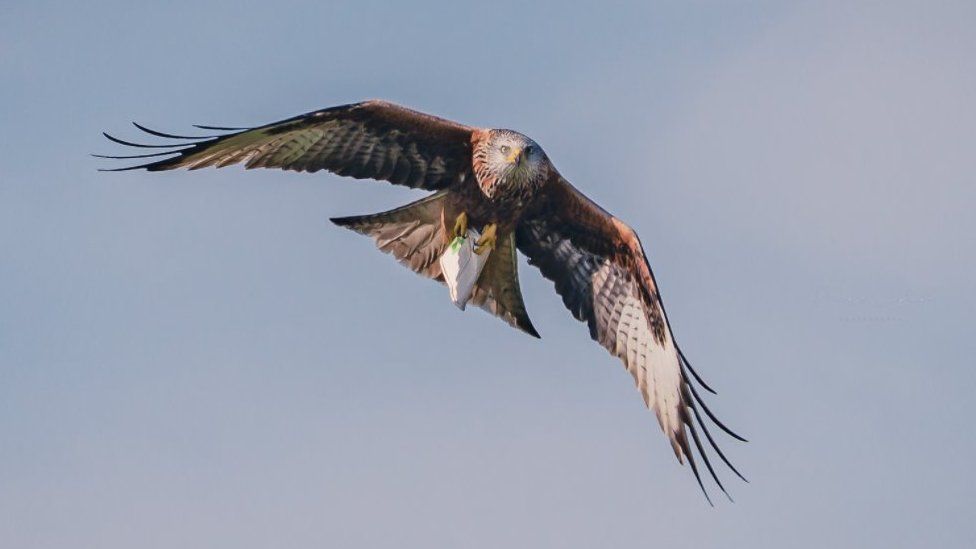 Mr Brown told the BBC he spotted the bird "about half-a-mile from the nearest road, in the middle of the countryside, so the cup must have been chucked from a car window".
He collected half a carrier bag of other rubbish from the area where several pairs of the birds – once persecuted to near-extinction in the UK – are thought to be nesting.
"I'm concerned for the wildlife and it's not good for them – just stop the littering and use a simple bin," said Mr Brown.
When shown a photograph of the kite and cup, a McDonald's spokeswoman said it was "deeply disappointing that a minority of our customers dispose of our packaging irresponsibly".
She said the company took its "responsibility around litter very seriously", adding its litter-picking teams had been carrying out work in local communities for almost 40 years.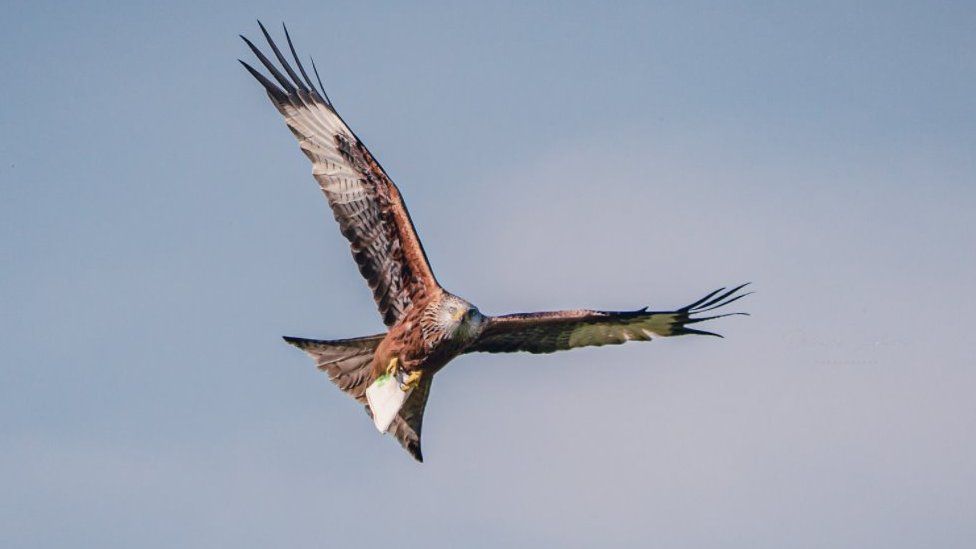 An RSPB spokeswoman said: "A couple of days prior to egg-laying, kites decorate the nest with rubbish and oddments they find near the nest – paper, rags, crisp packets, carrier bags, even underwear and toys have been recorded.
"The sad part of this is that it seems litter is more readily available to birds than the natural materials they may have sought for the same purpose prior to humans leaving rubbish behind.
"And, of course, there is no telling what litter the birds might pick up and become injured by."
The charity said it took almost 4,000 calls in 2020 about animals and birds affected by litter, but estimates many more injuries go unreported, resulting in death.

The BBC is not responsible for the content of external sites.