Jack Colmer says the DIY project was a response to "shameful" photos of rubbish in Hyde Park, Leeds.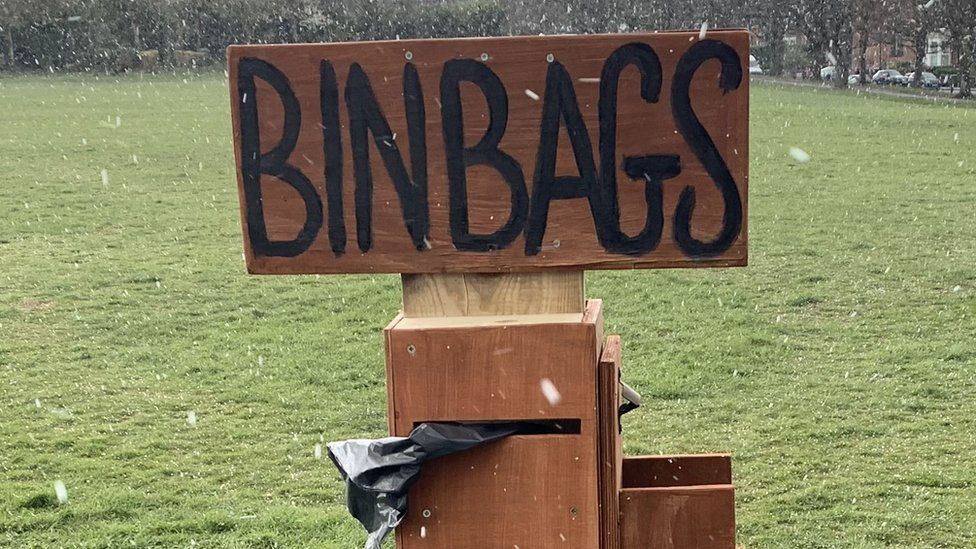 A university student built and installed a bin bag dispenser in a park where crowds left stacks of rubbish.
Piles of litter were strewn across Woodhouse Moor, in Hyde Park, Leeds, last week as groups gathered amid warm weather and the easing of lockdown measures.
Jack Colmer, 22, said he had felt "ashamed" so built the black bag device as a potential solution.
He said he hoped his creation would help people to keep the park tidy.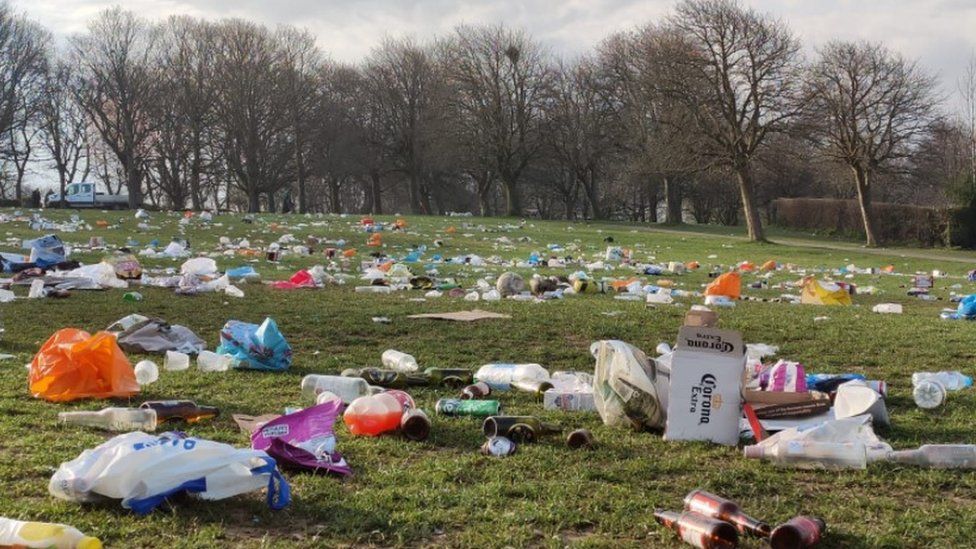 Leeds Beckett University student Mr Colmer, who is from Newcastle, said: "After the images were released of Hyde Park and the mess it just annoyed me because I try and clean up after myself.
"I do a lot of DIY and building in my spare time as a hobby so I just started putting something together, making it up as I went along, and it eventually ended up as a bin bag dispenser.
"The litter in the place was unacceptable and I think as a community we can do better than that.
"I genuinely believe that people don't want to litter but they never really have the supplies or the bin bags there on the day to do it so, hopefully, this will encourage people to go grab a bag and pick their stuff up."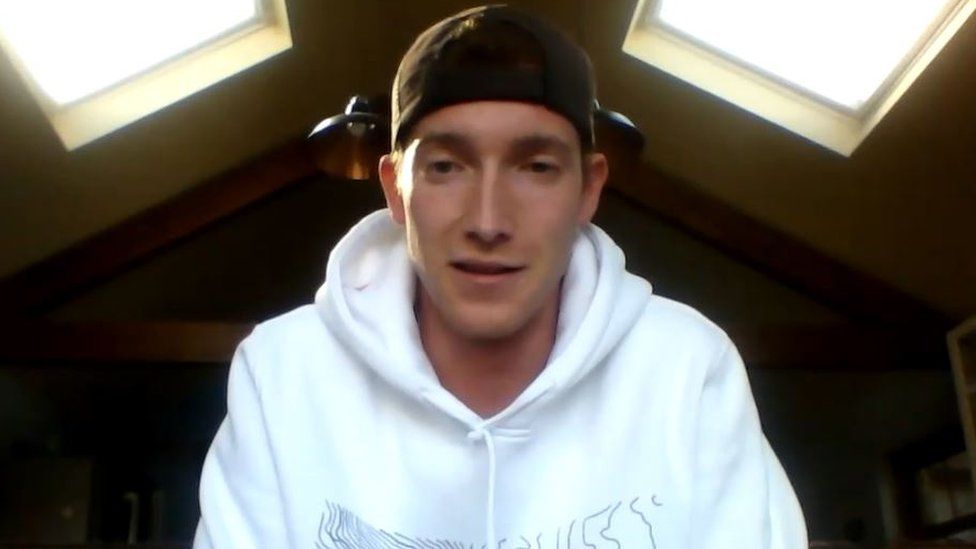 Mr Colmer said he had received lots of positive messages since he installed the dispenser, with one local bar even offering him a tab which he said he was looking forward to spending once pubs reopen.
He also said he hoped his efforts would help remove the "bad image" surrounding students and littering.

The BBC is not responsible for the content of external sites.