Danielle Riley shares her grief after losing her partner Andy to Sudden Adult Death Syndrome.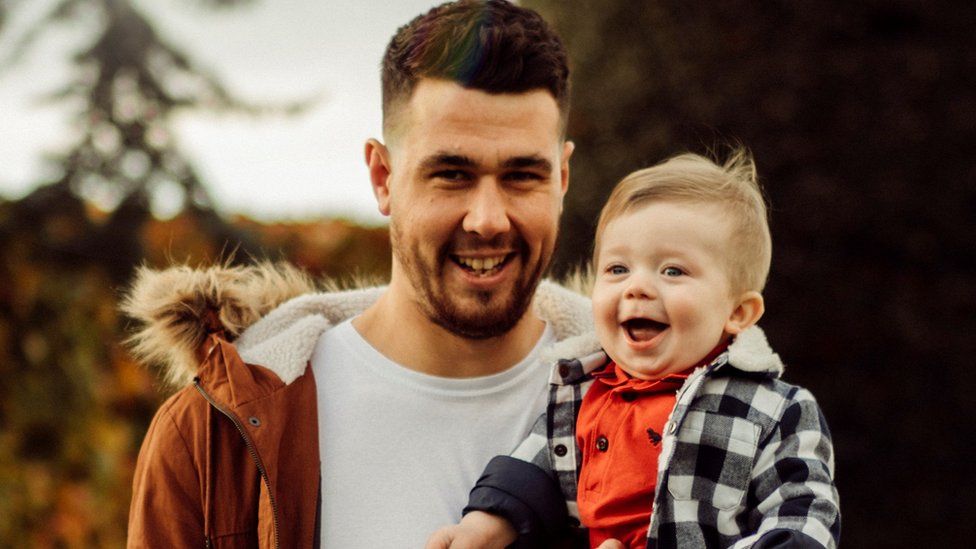 "It still shocks me that a healthy person's heart can just stop beating with no warning signs."
Two months on from the sudden death of her fiancé at the age of 31, Danielle Riley still struggles to get her head around how it could have happened to her Andy.
The couple had met as teenagers, welcomed their baby boy Arlo two years ago, and were due to get married this summer after their original wedding date was postponed due to Covid.
They had dreams of growing old and making many more memories together.
There were no alarm bells to indicate what was to come, though, and no prior symptoms to suggest he needed urgent medical help.
But on the morning of 15 January, Andy Key collapsed in the bathroom of the family home in Longridge, Lancashire and was pronounced dead a short time later.
"My heart broke twice that day," said 29-year-old Danielle. "Once for me and once for Arlo. It's just not fair that he won't have his daddy growing up."
A pathologist later concluded Andy died from Sudden Arrhythmia Death Syndrome (SADS), which is also known as Sudden Adult Death Syndrome.
Until this year, Danielle had never heard of it.
According to Cardiac Risk in the Young (CRY), an average of about 12 people aged under 35 die suddenly from a previously undiagnosed heart condition each week in the UK.
Research has shown that 80% of these deaths occur with no prior symptoms.
Andy's family are determined to prevent others from suffering a similar heartache after hearing how cardiac screening can help detect heart abnormalities.
Typically, one in 300 young people tested by CRY will be identified as having a potentially life-threatening condition.
"We will put all of our energy into fundraising events for them and continue to spread awareness in the hope that other lives can be saved," Danielle said.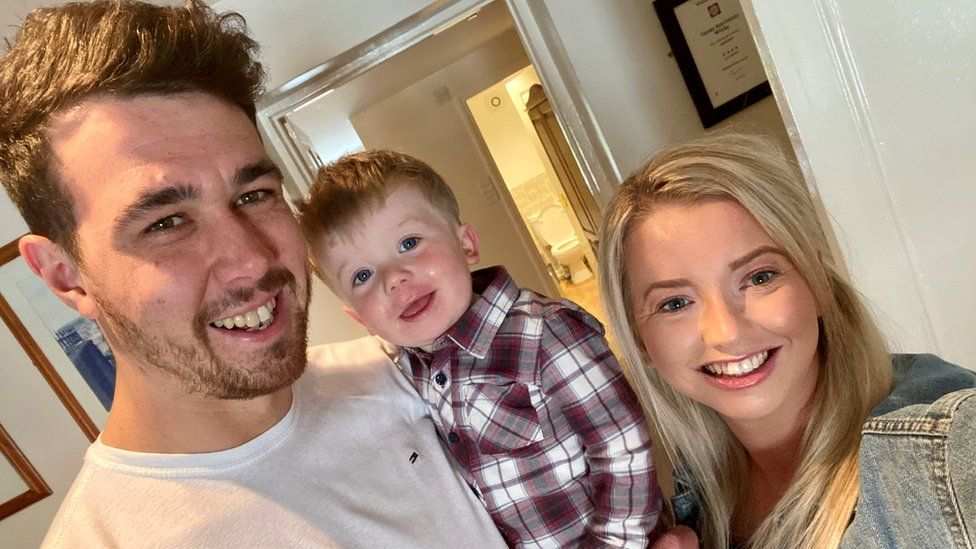 The morning of Andy's death began no differently to any other day, Danielle recalled.
"Andy and I had woken up together as normal on that Friday morning and began to get ready for work," she said.
"I took our two-year-old son downstairs for breakfast and prepared our things for work and nursery whilst Andy had a shower."
But, as time ticked on, Danielle started to wonder why he was taking so long in the bathroom.
With no response from him, Danielle recalled how she frantically tried to break down the locked door to no avail before calling her father for help.
Once inside, they discovered that Andy had collapsed in the bath.
Her father immediately started CPR with the help of the emergency call handler on the other end of the phone.
"I remember just screaming that this could not be happening, I thought maybe he had slipped and banged his head," she said.
But despite the best efforts of medical professionals, Andy could not be saved.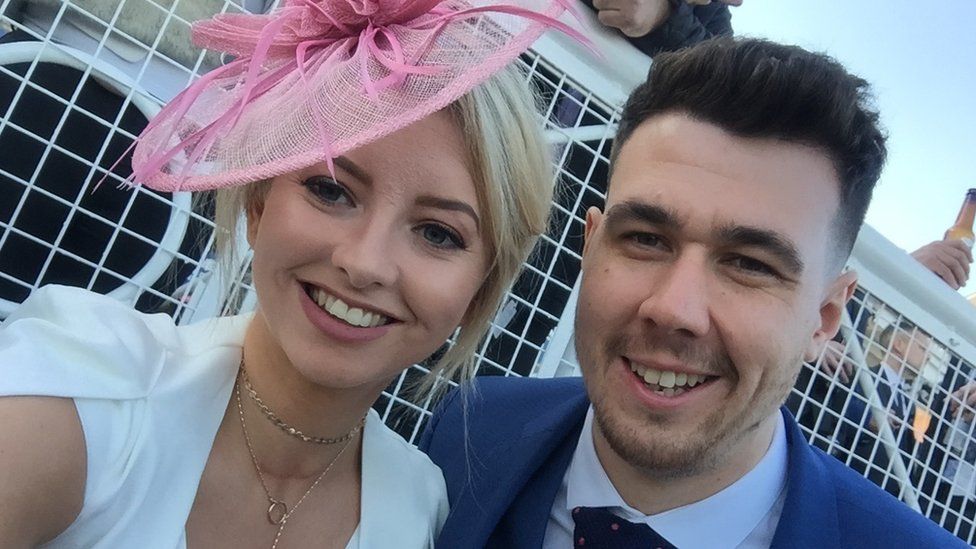 "I'm sorry to tell you, Danielle, that Andrew passed away this morning," were the words used to break the tragic news.
"I still replay the consultant's words in my head," Danielle said.
"How could that be true? Andy was fit, young, healthy and no medical problems, he had barely even had a day off sick in his life."
His parents Ann-Marie and Greg Key say they will always be thankful for the "helpful, considerate and compassionate" support they have received from CRY as they try to understand the condition that took their son's life.
"I don't know why it had to be him, as he had more to offer this world than most people I know and now nothing will ever be the same," said Danielle.
"Although I have lost my own little world, the real world continues to go round. I have no choice but to push on for the sake of our little boy.
"I feel I have already found an inner strength I didn't know was there and I hope Andy will be proud of us both."

The BBC is not responsible for the content of external sites.