One blaze, which spread across three hectares, was caused by people cooking, fire crews say.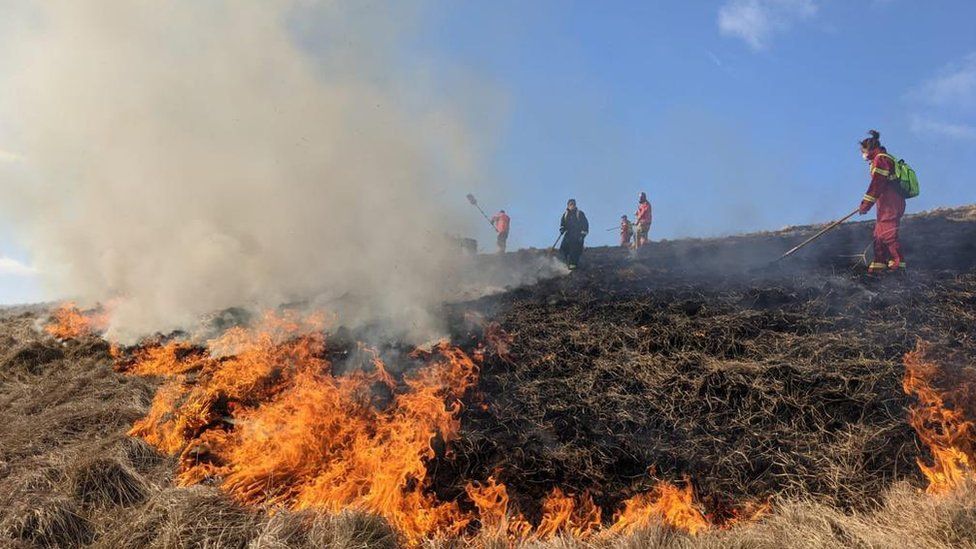 People have been warned not to light barbecues in the Peak District after two moorland fires.
Crews were first called to Rushup Edge, in Derbyshire, at 13:34 BST on Saturday when fire spread across three hectares (seven acres) of farmland.
Witnesses said it was caused by people cooking near a footpath, Derbyshire Fire and Rescue Service said.
On Sunday afternoon, firefighters were called to another blaze in Upper Padley.
The fire service said although smoke "may be visible from a distance" the blaze off Sheffield Road was "currently under control".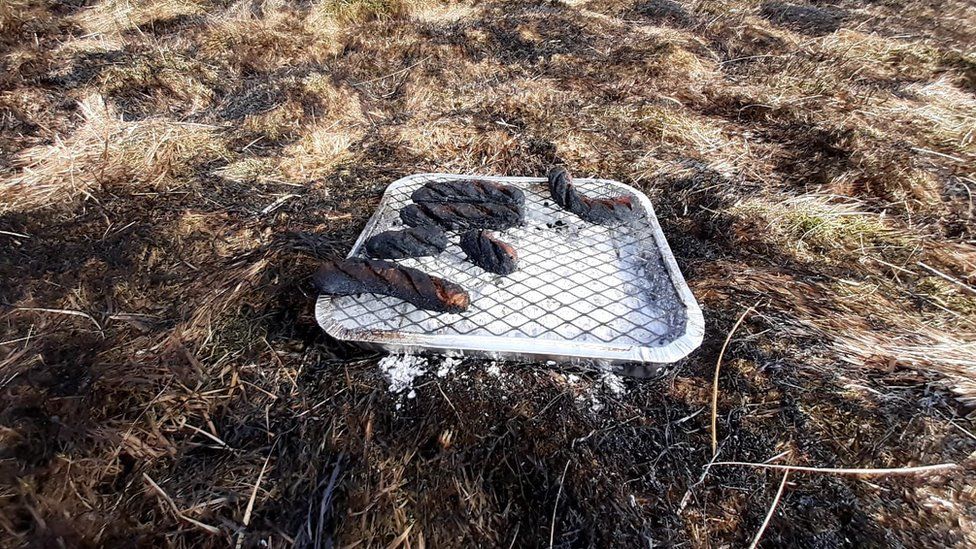 On Saturday, six fire crews worked with Peak District rangers and mountain rescue teams to prevent the spread of the fire at Rushup Edge, and protect the moorland and nearby pregnant ewes.
On Twitter, the fire service said: "If you're heading out to the Peak District, leave the BBQ at home."
Posting a picture of a disposable BBQ found at the scene, near Castleton, it added: "Come on people this is your countryside – let's protect it!"

The BBC is not responsible for the content of external sites.