The Met Police say they found worshippers "not wearing masks" and "clearly not socially distanced".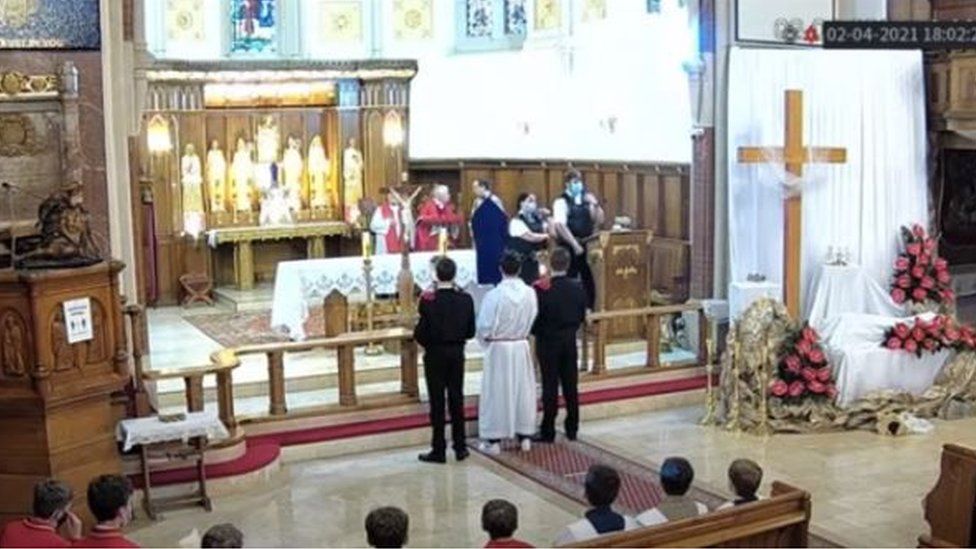 A Good Friday service at a Catholic church in south London was shut down for breaching national lockdown restrictions, police said.
Met Police said officers found some worshippers without masks and not socially distancing at Christ the King church on Balham High Road on Friday.
Video of officers addressing the congregation, from the altar of the church, has been circulating online.
The church said all "government requirements have been complied with".
A representative of Polish Catholic Mission Balham, which runs the church, added worshippers "obeyed" the police "without objection".
"We believe, however, that the police have brutally exceeded their powers by issuing their warrant for no good reason," the spokesman added.
"We regret that the rights of the faithful have been wronged on such an important day for every believer, and that our worship has been profaned."
On Saturday, the Archbishop of Southwark, John Wilson, visited the church to discuss the incident.
Rector of the Catholic Polish Mission, Stefan Wylezek, said he intended to contact the Met to discuss how the situation was handled.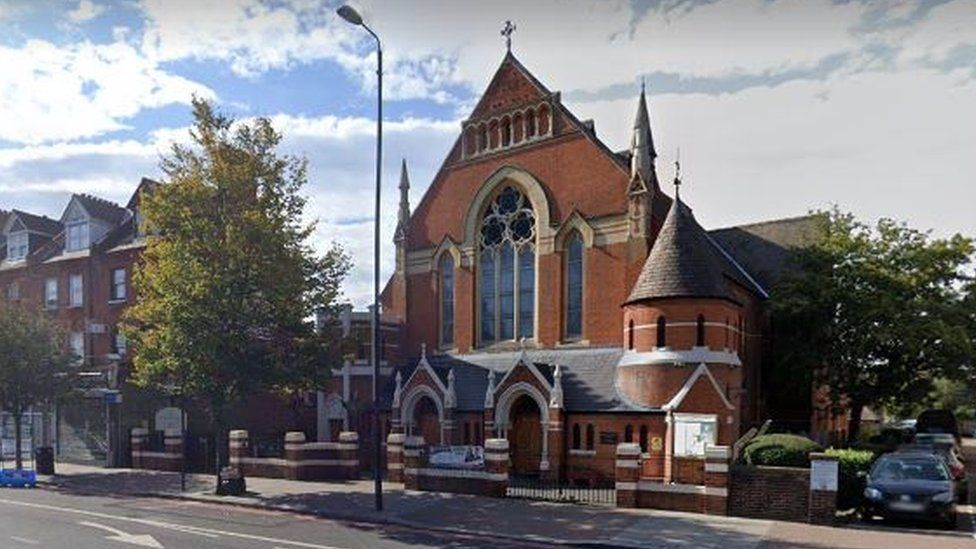 Communal worship in churches, synagogues, mosques, gurdwaras, temples and meeting rooms is allowed under current government guidance.
The number allowed at any service is determined by a risk assessment on the building where it is held.
In a statement, the Met Police said: "Some people were not wearing masks and those present were clearly not socially distanced.
"We are particularly concerned about the risk of transmission of the Covid-19 virus as a result of large indoor gatherings at which people are not socially distanced and some are not wearing masks.
"As such, officers made the decision that it was not safe for that particular service to continue."
No fines were issued to worshippers.
The Met said it was "engaging with the church authorities" in connection with numerous events taking place at the church over the Easter period.