Several of Friday's papers look ahead to what the summer holidays could look like for Britons.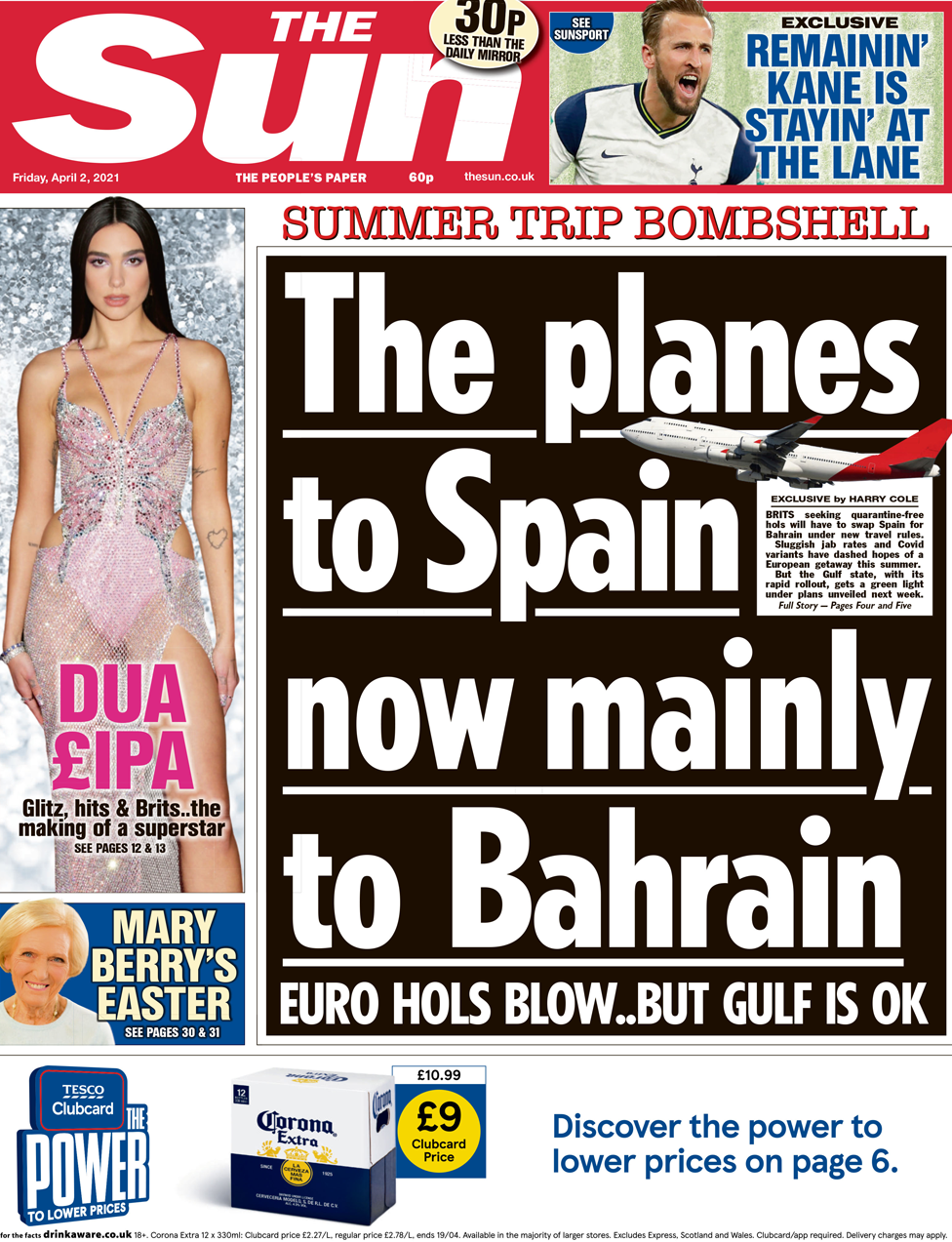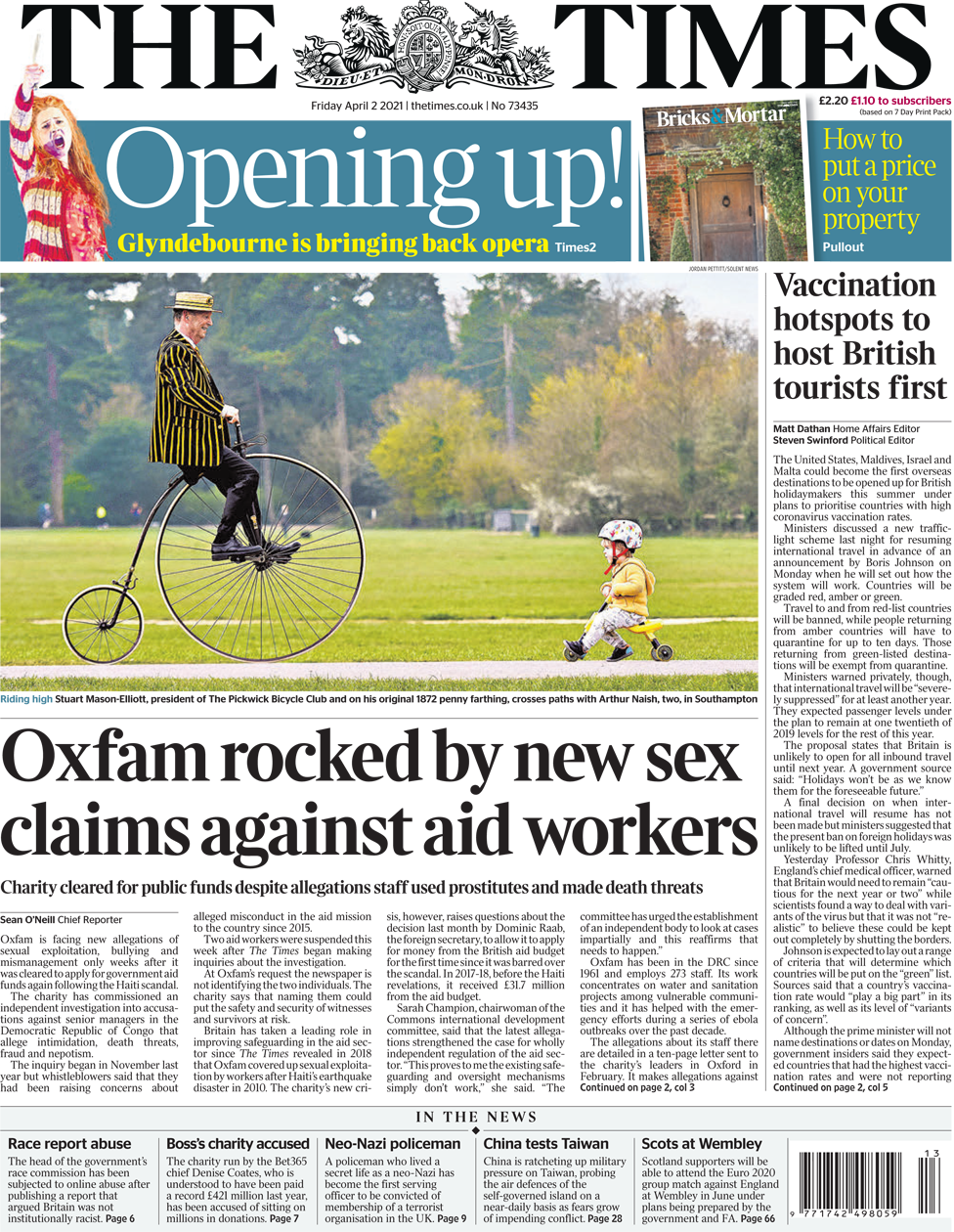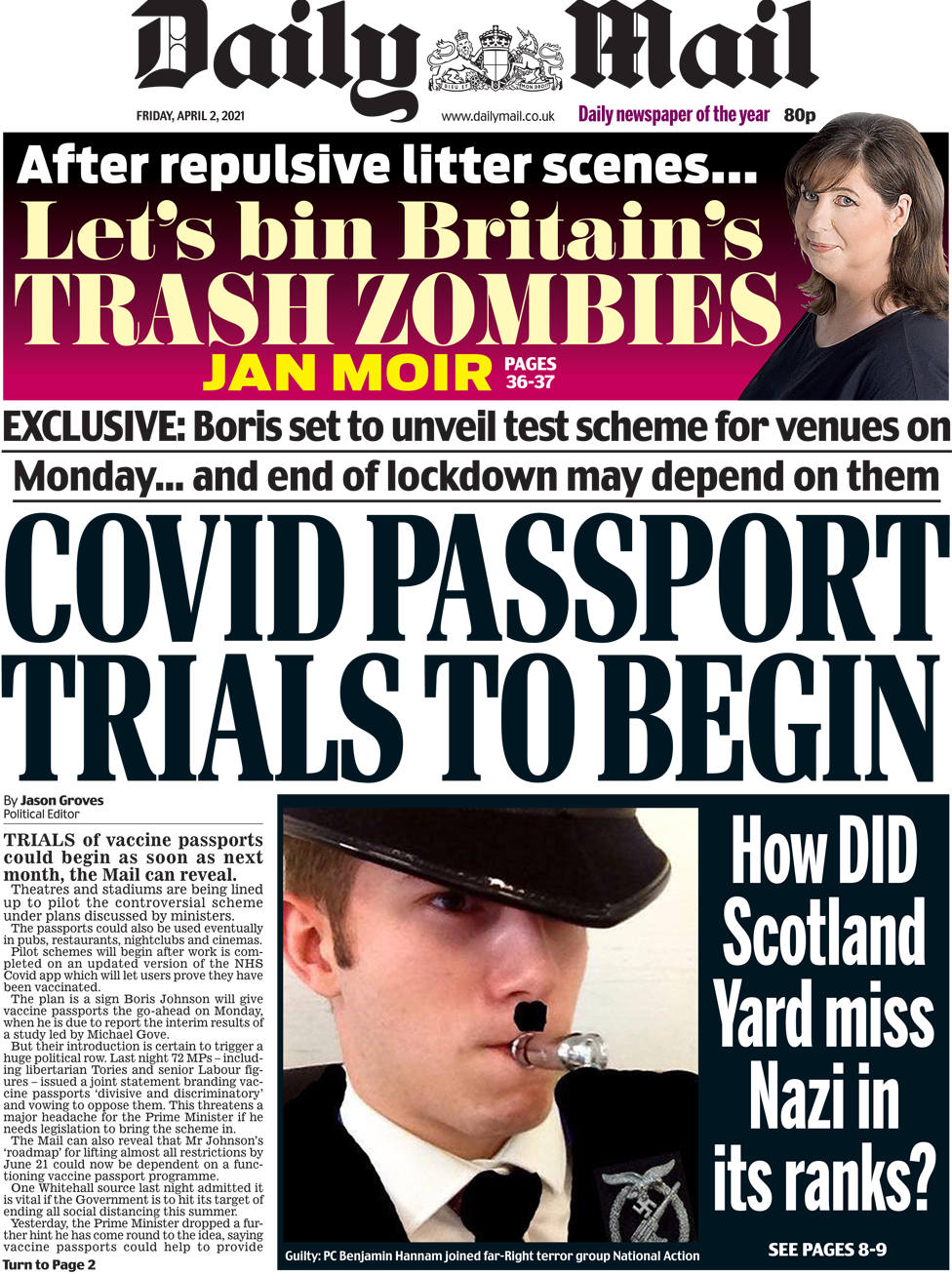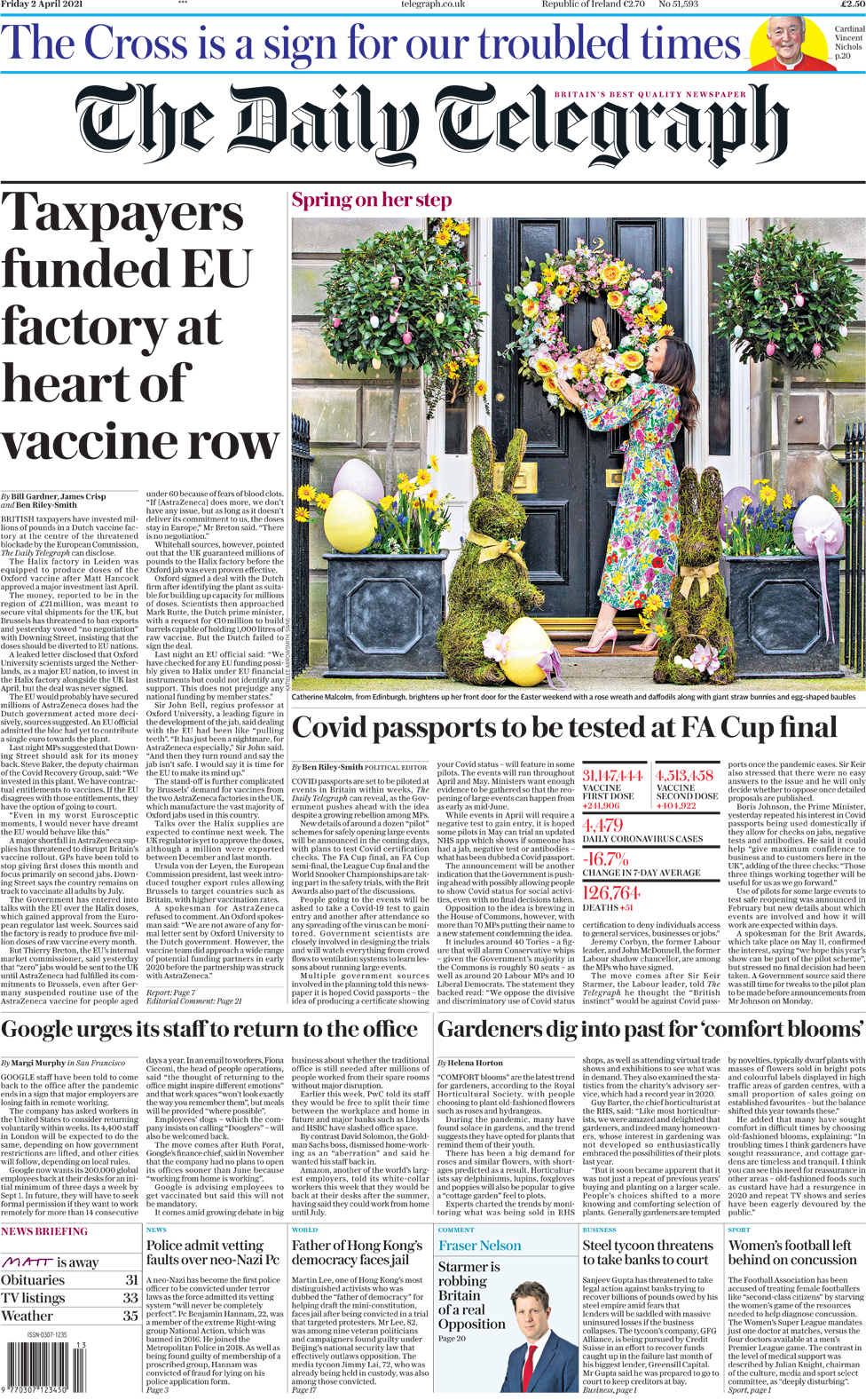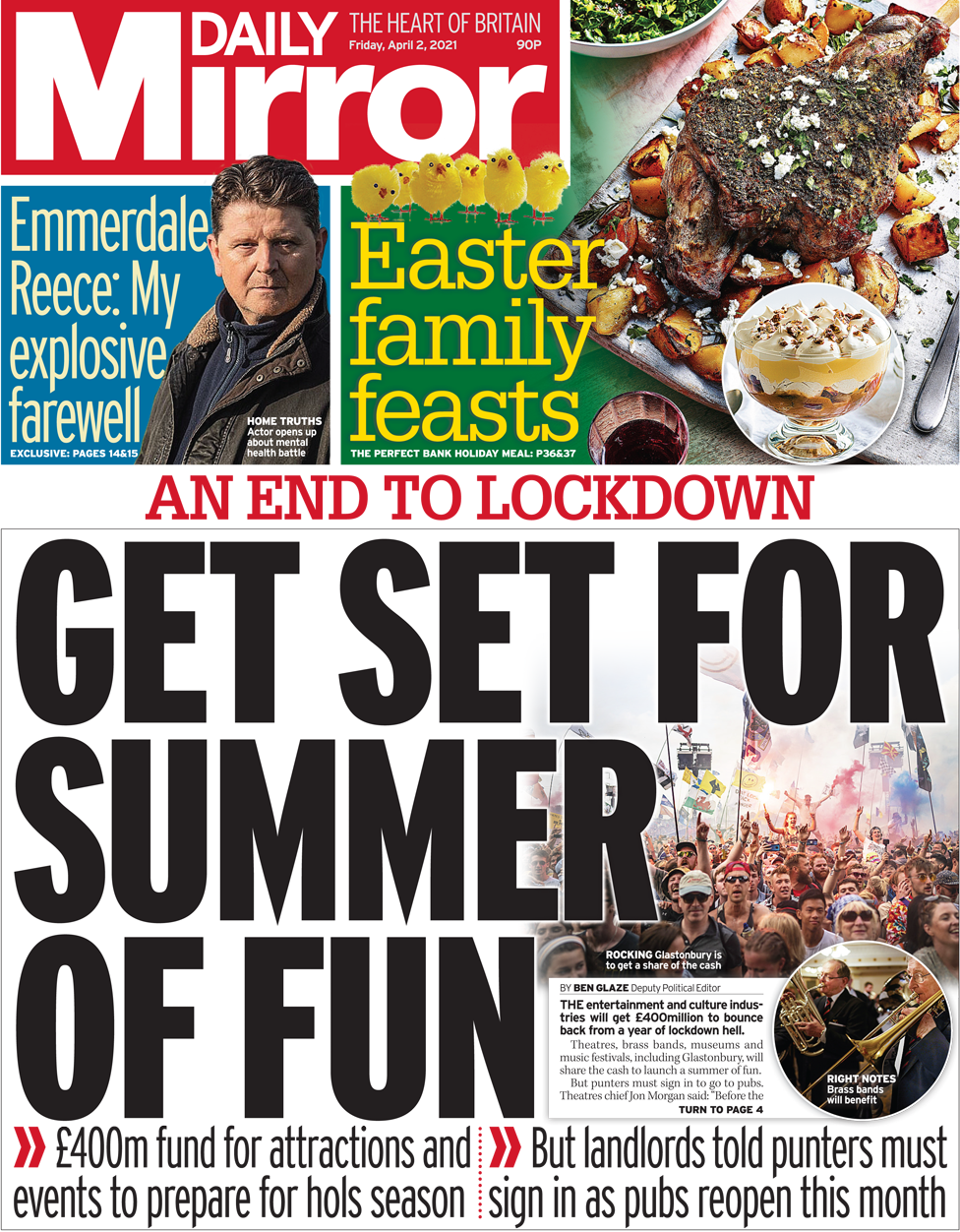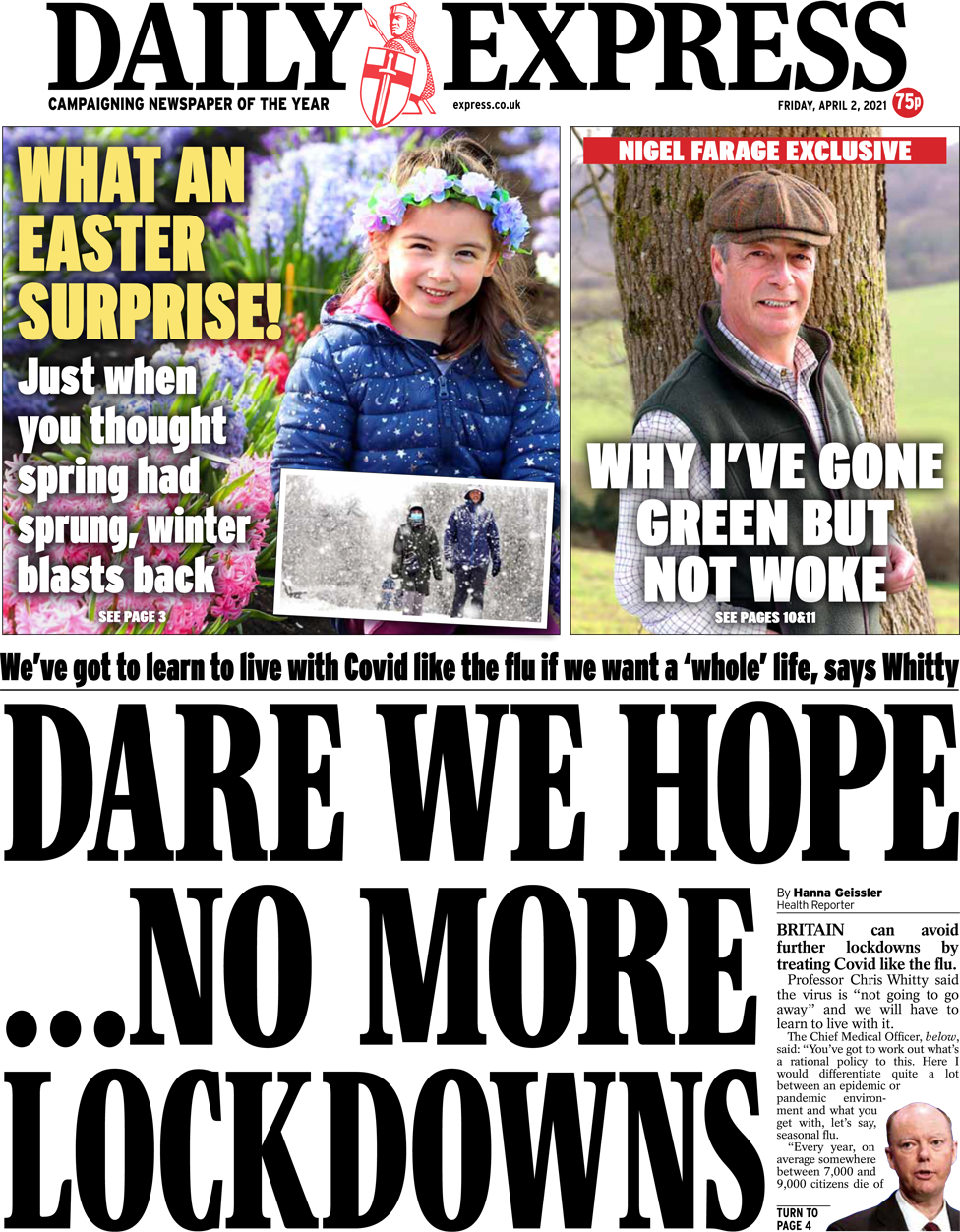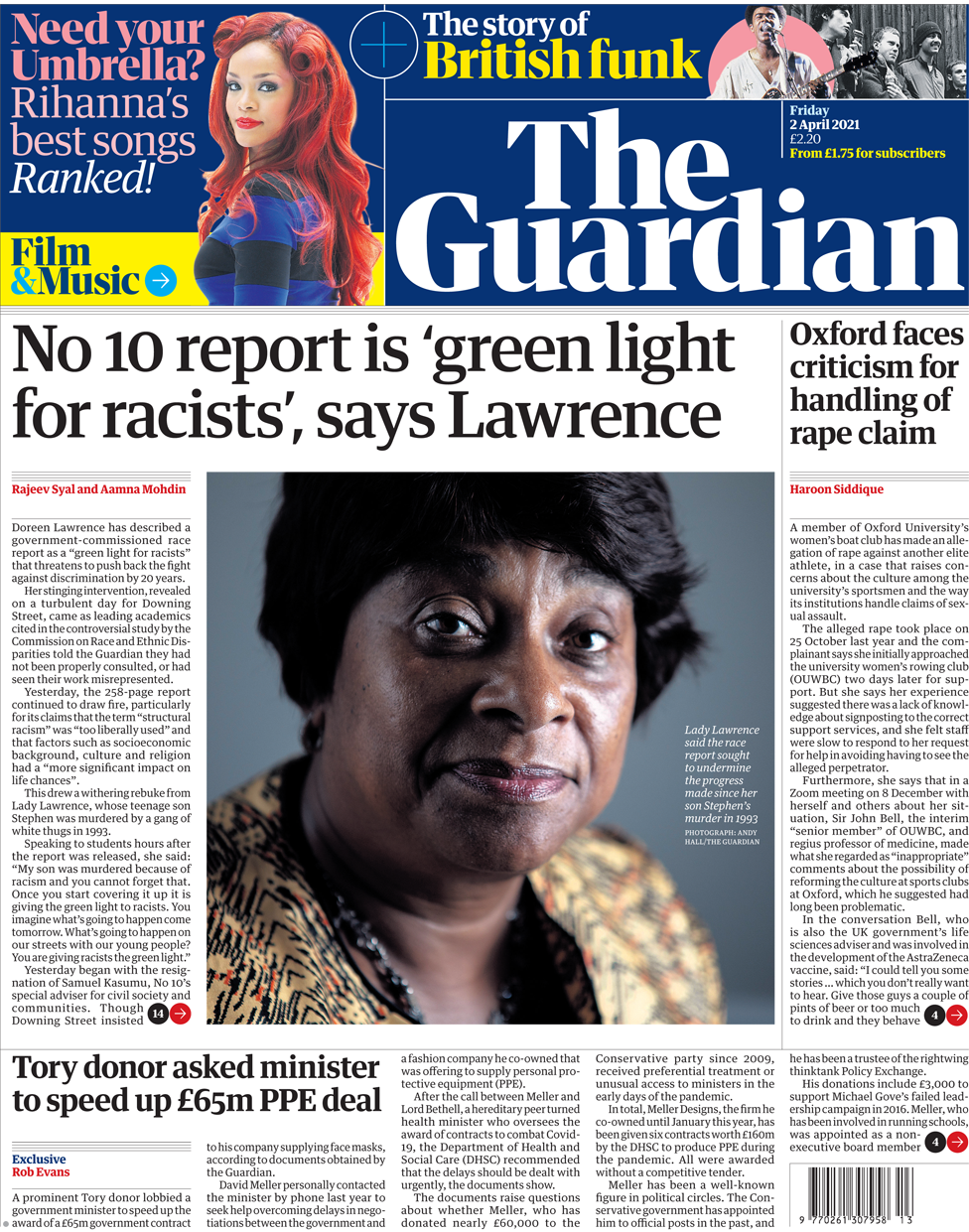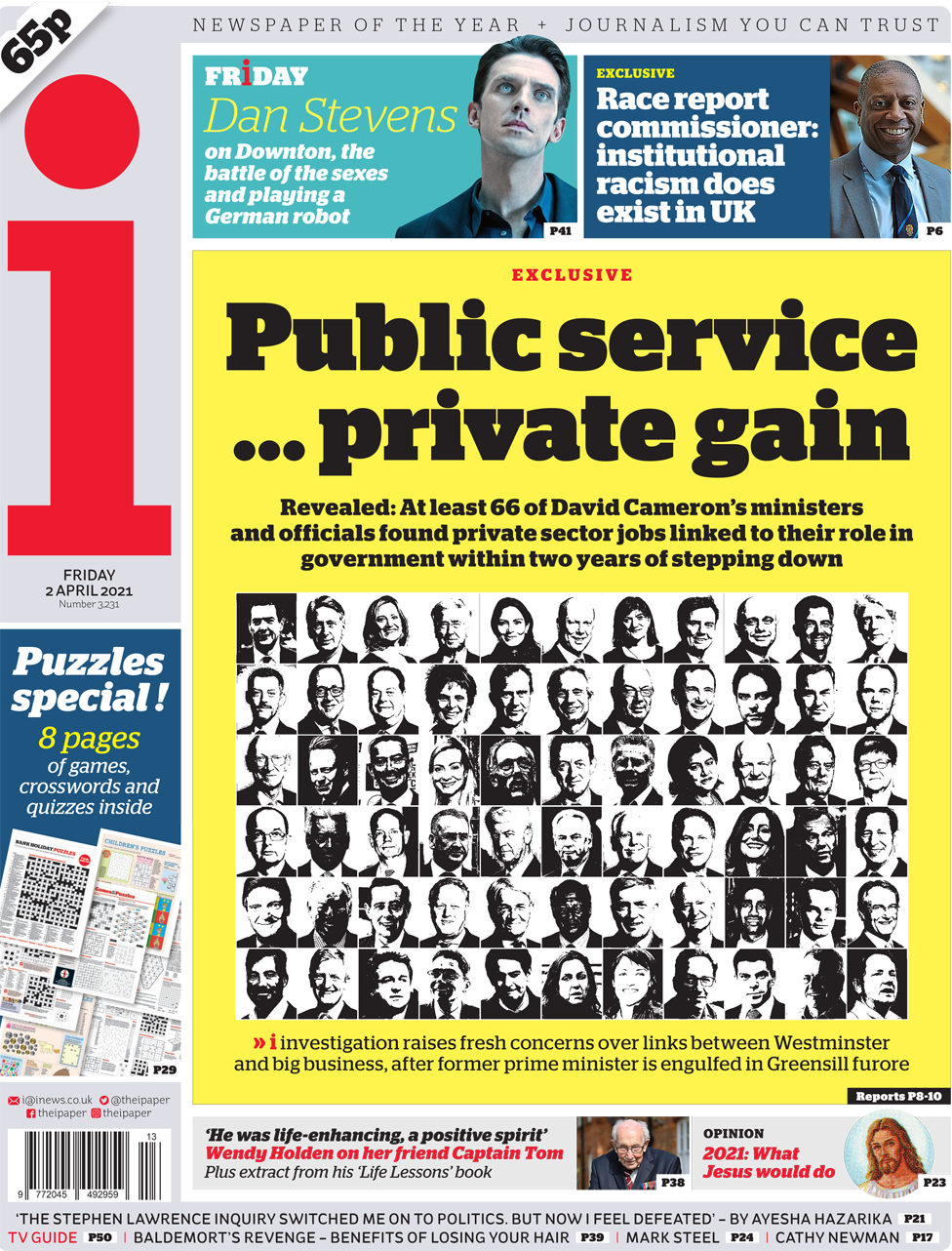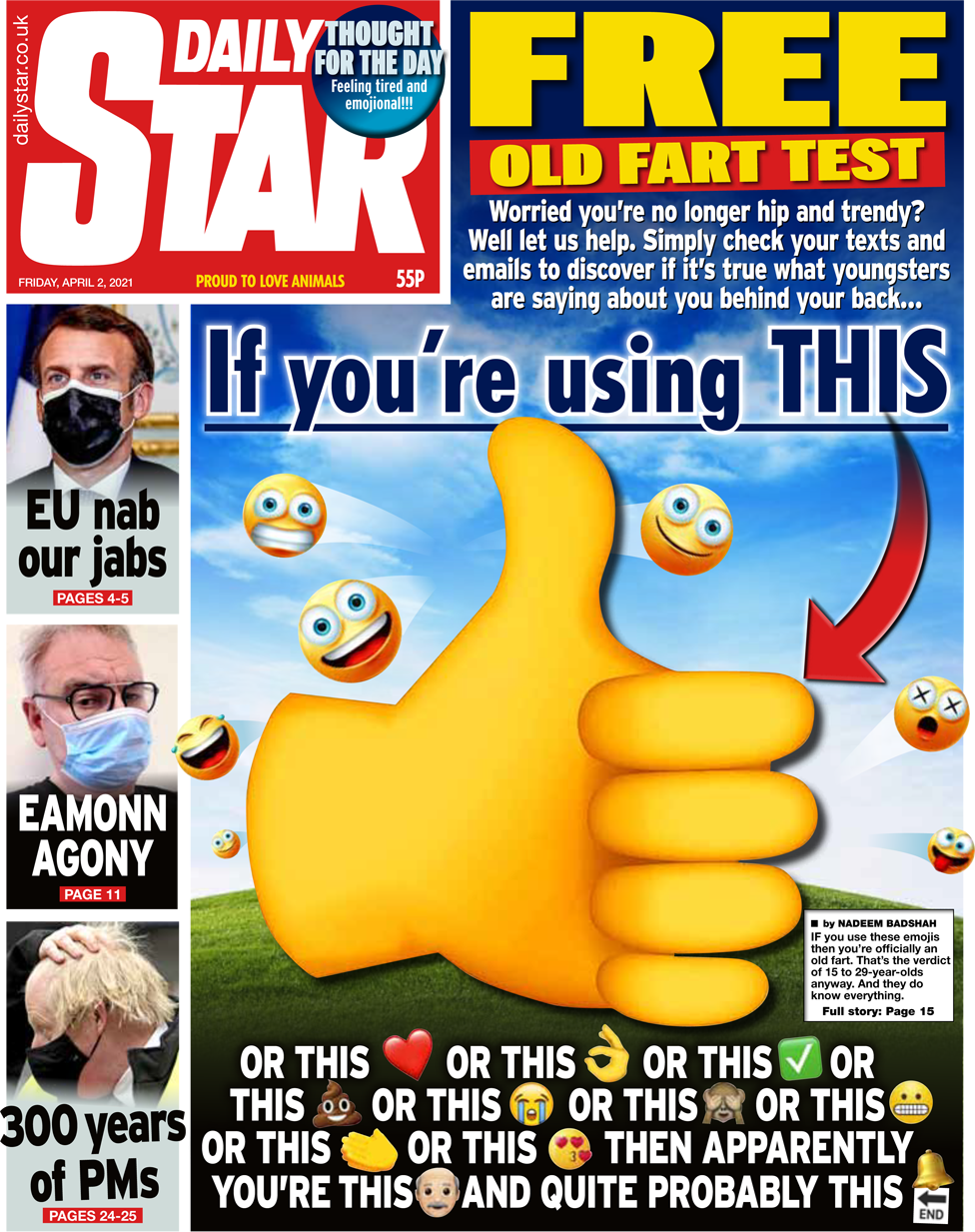 Speculation about coronavirus passports – and plans for foreign travel this summer – dominates the front pages.
The Daily Telegraph expects Covid certificates will be trialled at major events including the FA Cup final and the BRIT Awards in May, with government scientists monitoring everything from "crowd flows to ventilation systems" to learn lessons about running large events safely.
The Daily Mail says the passport scheme will begin once the NHS test and trace app has been updated to show if someone has had their vaccine or recently tested negative for the virus – so those unable or unwilling to have a jab are not discriminated against.
But the Daily Express says Boris Johnson still faces a backbench revolt over the plan.
"The planes to Spain now mainly to Bahrain" is how the Sun describes the likely conclusion of the prime minister's international travel review on Monday.
It says many European destinations will be off-limits this summer because of soaring infection numbers and low vaccination rates, although sun-seeking Brits will be able to visit the likes of the United Arab Emirates without having to quarantine when they come home.
The Times understands that no final decisions have been taken, but does not believe the current ban on foreign trips will be lifted before July, with one source insisting that holidays "won't be as we know them for the foreseeable future".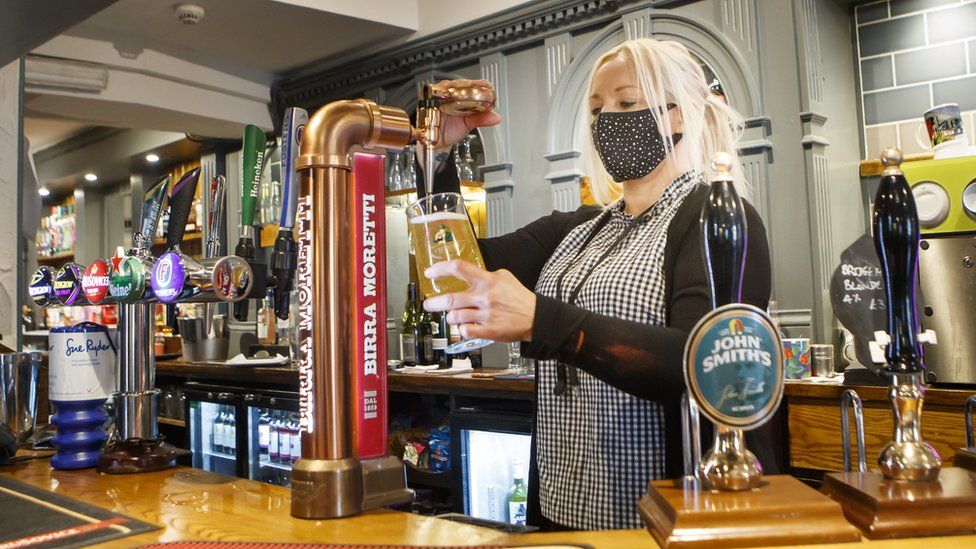 For a second day, the Guardian leads on criticism of the government-commissioned report on race.
It reports comments made by the Labour peer and equality campaigner, Doreen Lawrence, who told an online student event that the review was a "green light for racists" which threatened to push back the fight against discrimination by 20 years.
The paper adds that several academics mentioned in the report do not believe they were properly consulted, while an unnamed source tells the New Statesman website that "inconvenient evidence" was disregarded.
The commission says it engaged both "directly and indirectly" with thousands of individuals and organisations who represent a "large cross-section" of the UK.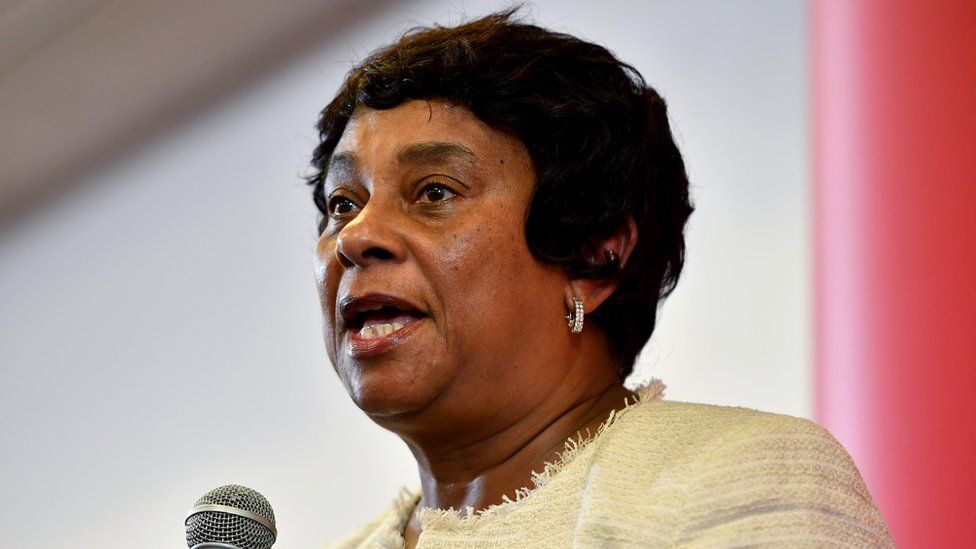 The front of the i features the faces of 66 former ministers and advisers to David Cameron when he was in Downing Street who found private sector jobs linked to their government portfolios within two years of stepping down.
It says that, while there is no suggestion they have done anything wrong, opposition parties are worried that the watchdog which oversees these appointments has too little power to prevent corruption.
Mr Cameron himself denies allegations he sought preferential access to state funding for the collapsed financial services company, Greensill Capital.


And finally, the Daily Mirror says that fans of the late England footballer, Peter Bonetti, have clubbed together to return a treasured memento to his family.
The former Chelsea goalkeeper, who died last year, gave away his England cap from a match in 1967 to pay for building work – and his relatives could not afford to buy it back when it recently appeared for sale on eBay.