After this week's warm temperatures, colder weather over Easter could even bring snow in some areas.
According to the Met Office, by Easter Monday temperatures will struggle to reach double digits and the colder weather will last throughout next week.
And a "white Easter Monday" is likely, with snowfall in some higher areas in Scotland and northern England.
Forecaster Nicola Maxey said the UK was heading for "an Arctic trough".
But she said that, for this time of year, the recent warmer weather was more unusual than the upcoming cold temperatures.
This week's warm temperatures – including a high of 24.5C (76.1F) at Kew Gardens in London on Tuesday – will last longest in the south of England, said Ms Maxey.
But by early next week the whole of the UK will struggle to get above single figures.
For Easter Monday, the daily high forecast for London is 7C (44.6F) and 6C (42.8F) in Leeds and Manchester. Edinburgh's maximum is expected to be 5C (41F) while Cardiff's is 7C and Belfast 5C.
Overnight temperatures are expected to fall to as low as 0C (32F) – and below freezing in some areas.
The shift in temperatures has already begun, with BBC Weather saying parts of the central England have seen temperatures fall by 15C in 24 hours.
In an average year, snow is actually more likely to fall at Easter than at Christmas. The coldest Easter Sunday morning on record was in 2013, with -12.5C at the village of Braemar in Aberdeenshire.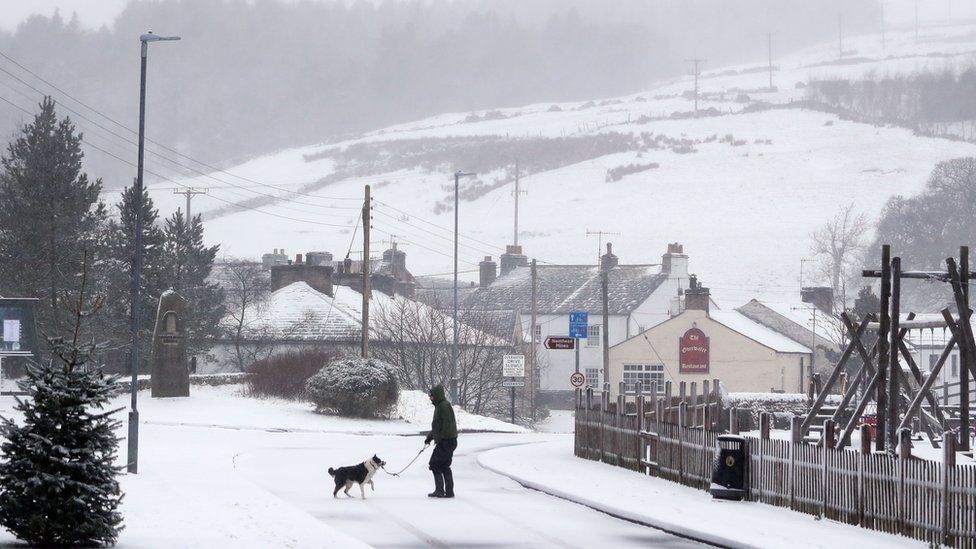 "It's not unusual to see these big swings in spring – it's a transition period between winter and summer," said Ms Maxey.
She said: "There are some blustery winds around, particularly along the east coast, as we go through the weekend."
"It's a marked change from what we saw on Wednesday," she said – and on Sunday and into Monday an "Arctic trough" will arrive.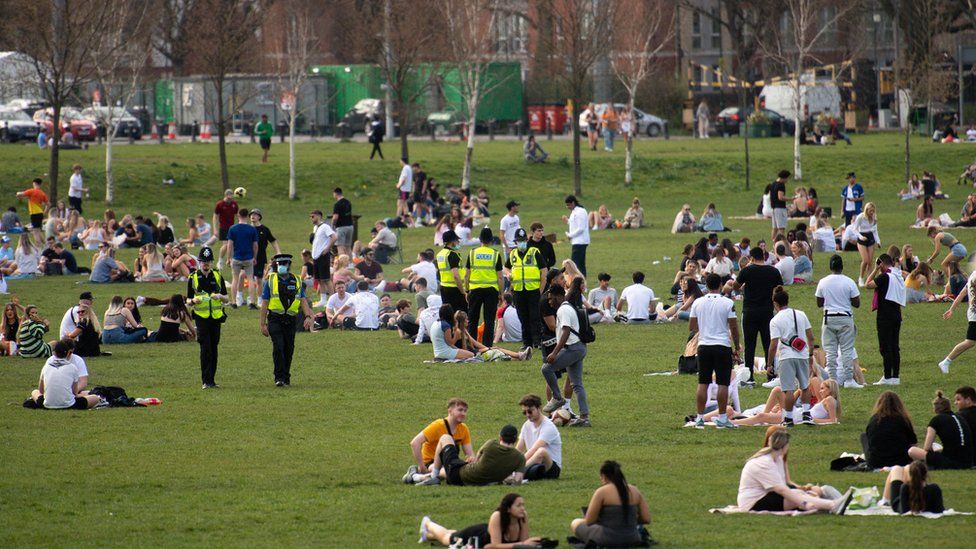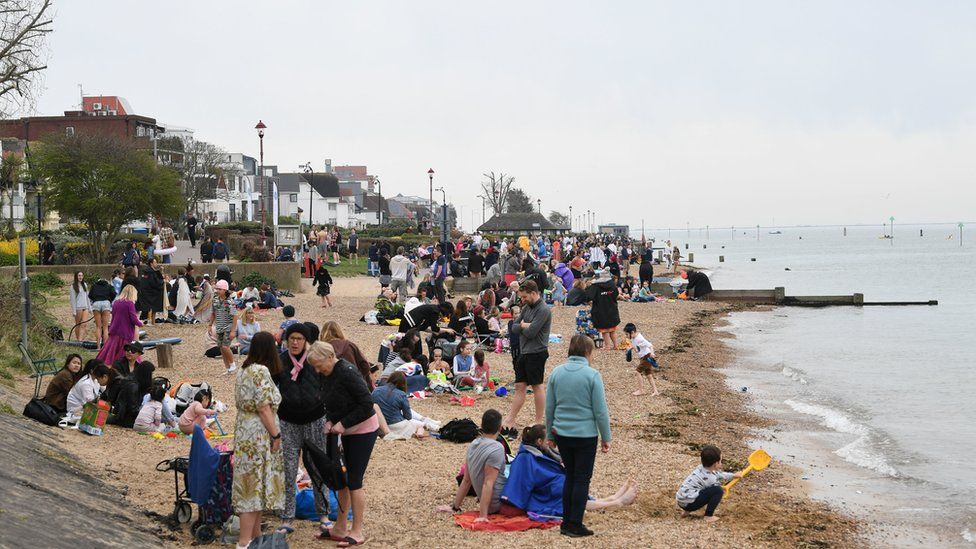 "It turns windy in the north from Sunday with gales possible in northern areas locally, and across northern isles, Scotland," Ms Maxey said.
"We're looking at possible gale force winds across the northern half and the west side of the UK."
She added: "The cold will be with us for much of next week, and with any showers you could see the possibility of snow falling over high ground in northern areas – the Pennines, Cumbria, Scotland."
The RAC said it anticipated a "sharp rise in breakdowns" as a result of the colder weather returning, and urged people to check their vehicles ahead of travelling.
Tuesday was the hottest March day since 1968 as temperatures topped 24.5C, leading to many people gathering in parks and on beaches. Wednesday was also warm in some areas.
The warmer weather came just a few days after coronavirus rules were relaxed in England and Wales – and parks and beaches were busy.
Public Health England medical director Dr Yvonne Doyle said: "As restrictions lift and the weather improves, we cannot drop our guard. We're not out of the woods quite yet."
Heath Secretary Matt Hancock also tweeted to say "don't blow it" – urging people to enjoy the warm weather safely.