Hospitality venues are set to gradually open up in the spring as lockdown eases across the UK.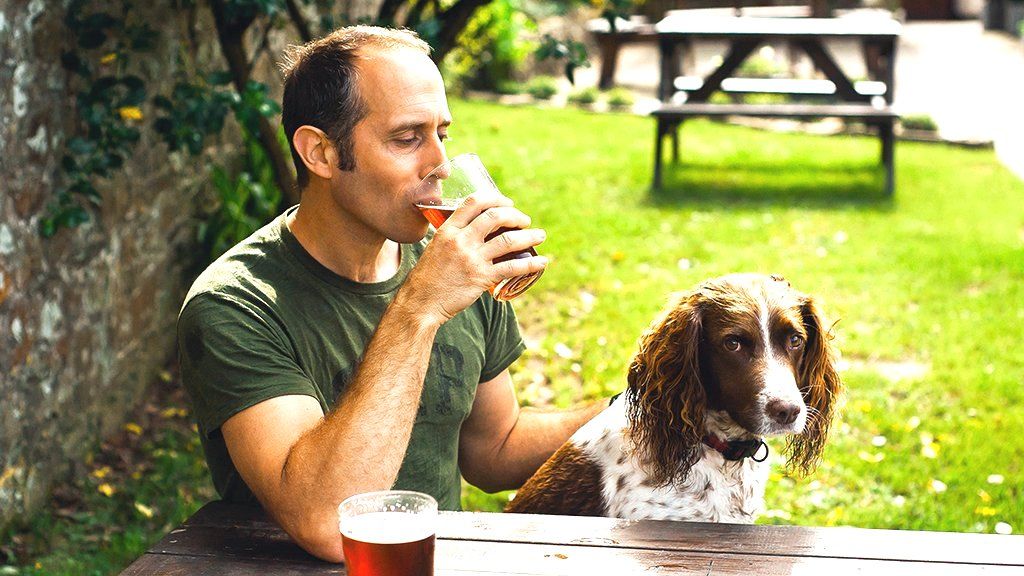 Pubs and restaurants remain closed for all but takeaways, even as lockdown begins to ease.
When will the hospitality rules change across the UK?
Restaurants and pubs will be allowed to serve customers outdoors from 12 April – but customers must order, eat and drink while seated at a table.
However, restrictions have changed since pubs were last open, and people won't need to order a substantial meal with alcoholic drinks – and there'll be no 22:00 curfew.
Customers must also follow either the rule of six, or be in a group of any size as long as there are no more than two households present.
When people are not seated – for example, when they're being shown to a table or going to the toilet – customers must wear face masks, follow one-way systems and observe social distancing.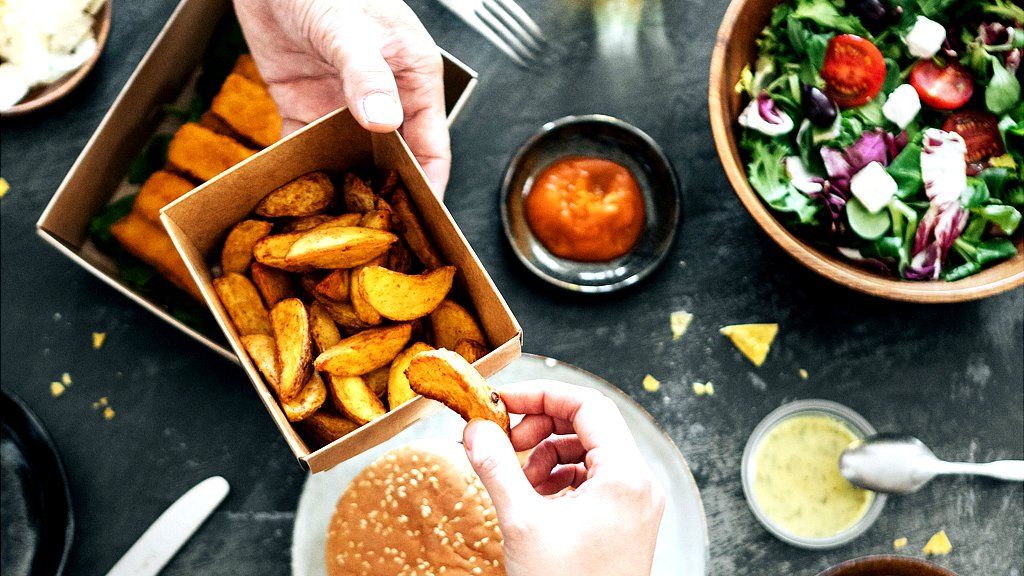 The next important dates are:
17 May – Hospitality venues can seat customers indoors; parties can be made up of a maximum of six people or two households of any size; groups seated outside must be smaller than 30 people
21 June – All restrictions will hopefully be lifted, and nightclubs will be allowed to reopen; by then the government says it will have published its review of social distancing rules – so we should know if they still need to be followed going forward
Pub goers could be asked to provide a vaccine certificate, Boris Johnson has said – although the final decision "may be up to individual publicans".
A review is under way into how such a scheme would work.
It's hoped all adults will have been offered a first jab by the end of July.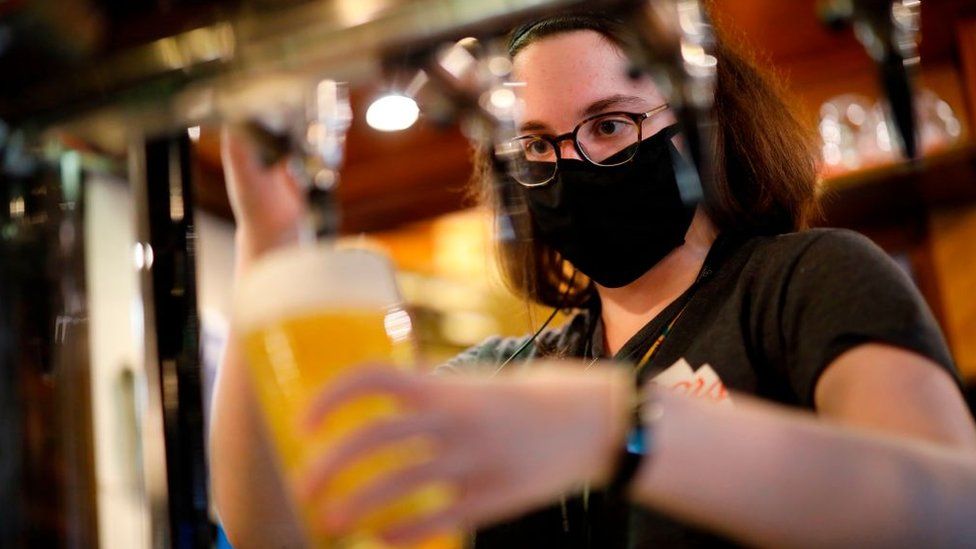 From 26 April, restaurants, bars and cafes can:
Open outdoors until 22:00 with alcohol permitted
Open indoors until 20:00 without alcohol
Serve groups of up to four people from two different households
Stay open until 22:30 indoors with alcohol permitted – customers will be given two-hour slots
Serve alcohol outdoors until 22:00
The Scottish Government hasn't given specific dates for easing restrictions beyond May – but the hope is that hospitality venues will be able to remain open until 23:00 by early June.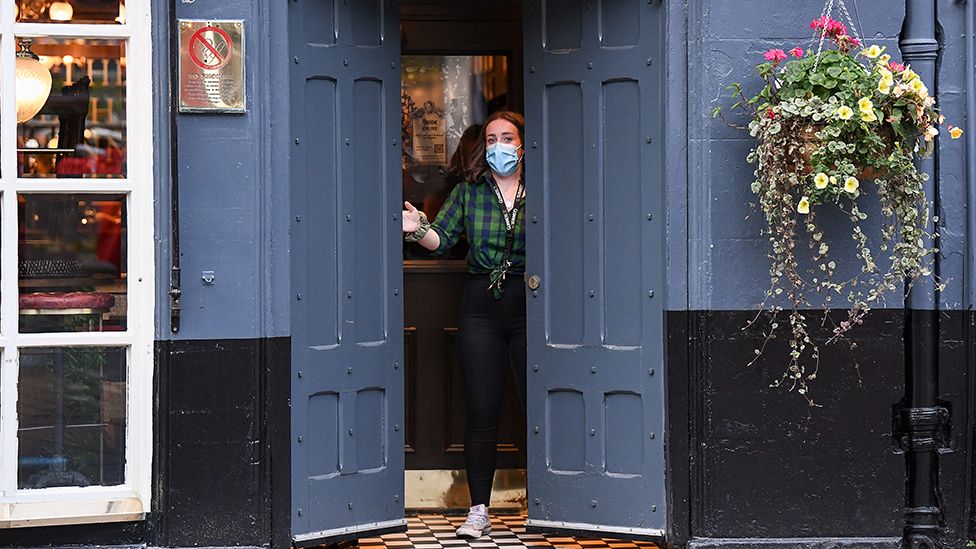 In Northern Ireland, no dates have been set for pub and restaurant reopening.
Cafes, restaurants, pubs, bars and social clubs are currently closed almost everywhere in the UK, but can deliver food and some drink. The rules on this vary slightly:
In England, venues are allowed to provide food and non-alcoholic drinks for takeaway until 23:00 GMT, and for click-and-collect and drive-through services
In Wales, bars and pubs may also sell takeaway alcoholic drinks, if they are already licenced to do so
In Northern Ireland, businesses providing takeaway services must close at 23:00 and off-sales must stop at 20:00
Hospitality venues across most of Scotland can offer takeaways, but they must be picked up from outside premises, and alcohol cannot be sold for outdoor consumption
Orkney
Shetland
Coll, Colonsay, Erraid, Gometra, Iona, Islay, Jura, Mull, Oronsay, Tiree, and Ulva (in Argyll and Bute)
All islands in Highland (except Skye, which is subject to the national restrictions)
Na h-Eileannan an lar (Western Isles)
In these areas, restaurants and pubs and bars can open indoors and outdoors – but can't serve alcoholic drinks and must shut by 18:00.