Lockdown rules are being eased further in England and Wales so more people can meet up outside.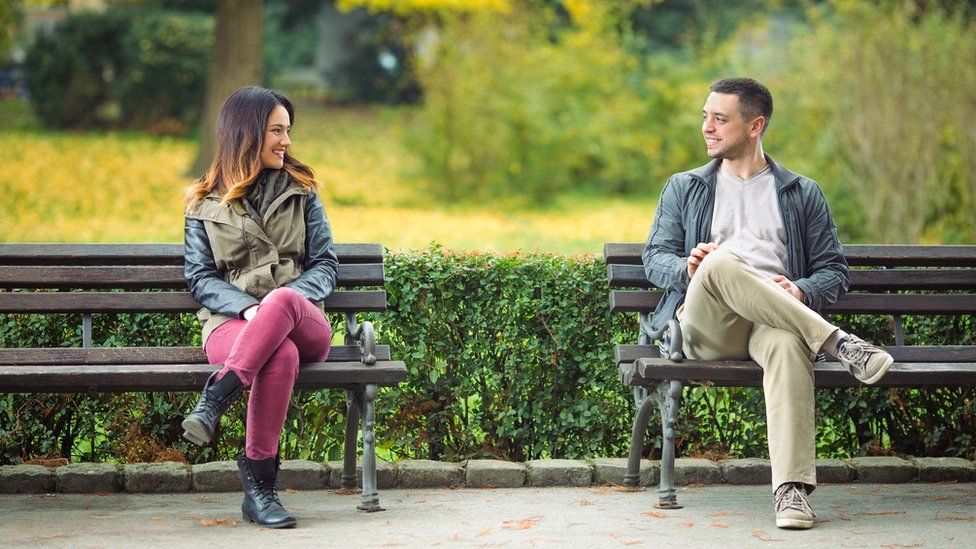 Lockdown rules are being eased in England and Wales, so more people can meet outside.
You still need to keep two metres from any one you don't live with, or are in a social bubble with.
In England, outdoor gatherings – including in gardens – are allowed with up to six people.
Children of all ages are included in the count. Professional carers are not – as long as they are working.
To make things easier for larger families, two households of any size can meet. A support bubble counts as one household.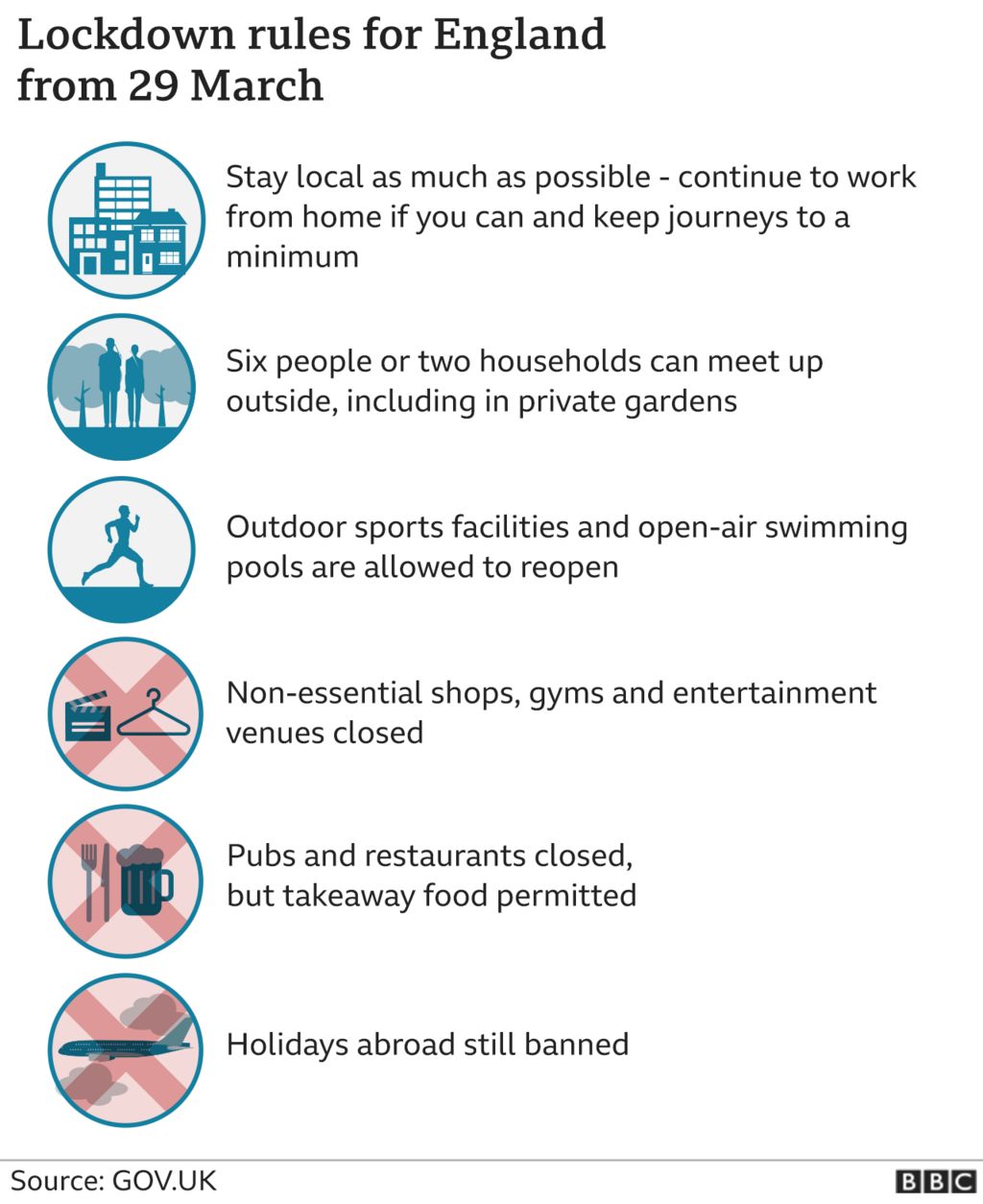 Six people from two households can meet outdoors – including gardens.
In Wales, a support bubble does not count as one household when meeting. So, if you arrange to see people in your support bubble, you can't meet anyone from a third household at the same time.
Carers – or children under 11 – are not included in the count.
But this does not mean you can have a children's party in a garden – as the rule of two households still applies.
Visitors can go through a house to reach a garden, but they must not stay in the house.
From Monday 10 May, it's hoped people will be permitted to form extended households again – allowing two households to meet and have contact indoors.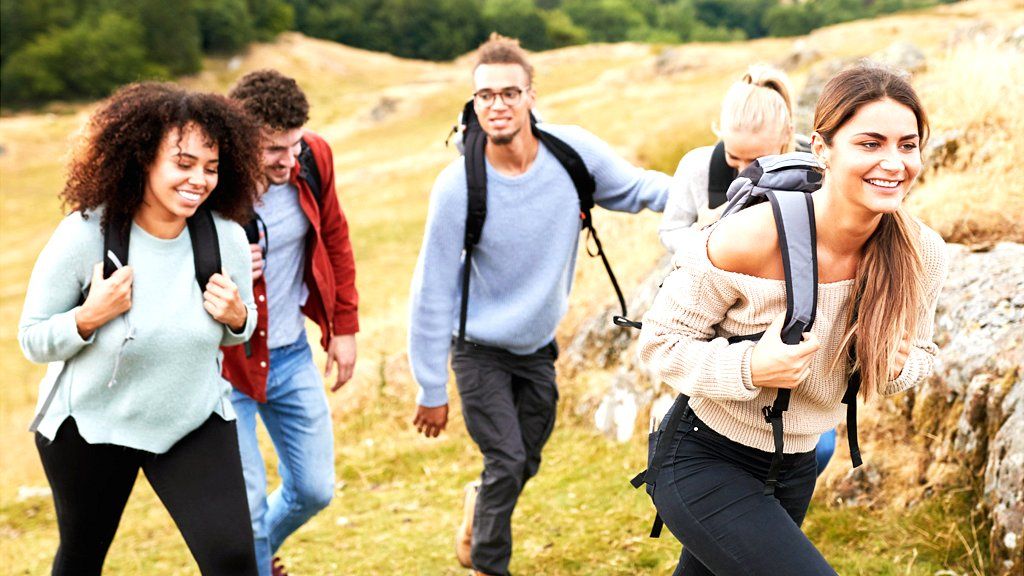 Four people from a maximum of two households can meet socially outdoors.
Children aged under 12 are not included in the count.
Young people aged 12-17 year olds can meet up in groups of up to four at a time and are not subject to the two-household limit.
Communal worship has resumed, with up to 50 people able to attend if the place of worship is large enough to facilitate 2m social distancing.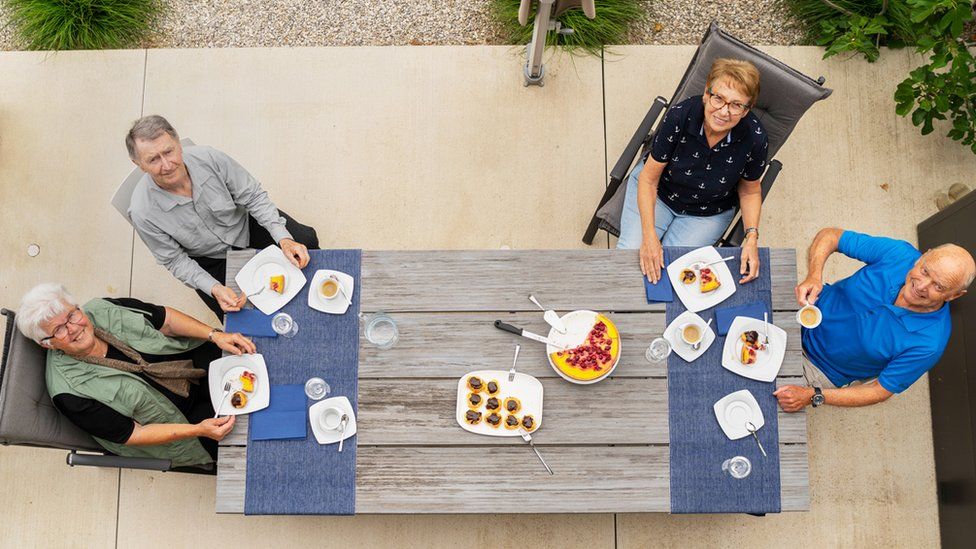 Households can't currently mix in private gardens – unless two have formed a household bubble.
But, in public parks and spaces, 10 people from two households can meet up.
From Thursday 1 April, up to six people (including children) from no more than two households can meet up in a private garden. From Monday 12 April, that number will rise to 10 (including children).
Social distancing should be maintained with people you don't live with.
Social distancing of 2m (6ft) from people you don't live or bubble should continue.
A review of the benefits of social distancing was announced as part of the UK Government's roadmap out of lockdown.
It will report before 21 June – when it's hoped many Covid restrictions in England will be lifted.
When seeing anybody you don't live with you should:
Avoid physical contact like a handshake or hug
Not be too close or face-to-face
Not shout or sing too close to them
Avoid touching other things which others have touched
Wash your hands before and afterwards
Social distancing matters because coronavirus spreads mainly when an infected person coughs, sneezes or speaks, and transmits small droplets – packed with the virus – into the air.
These droplets can land in other people's mouths or noses nearby or may be inhaled into the lungs. You could also be infected after touching a surface on which the droplets have landed.
The risks are far higher indoors than outdoors.