Jan Hansen says the 7ft (2.1m) tall creation was "a bigger challenge than I thought".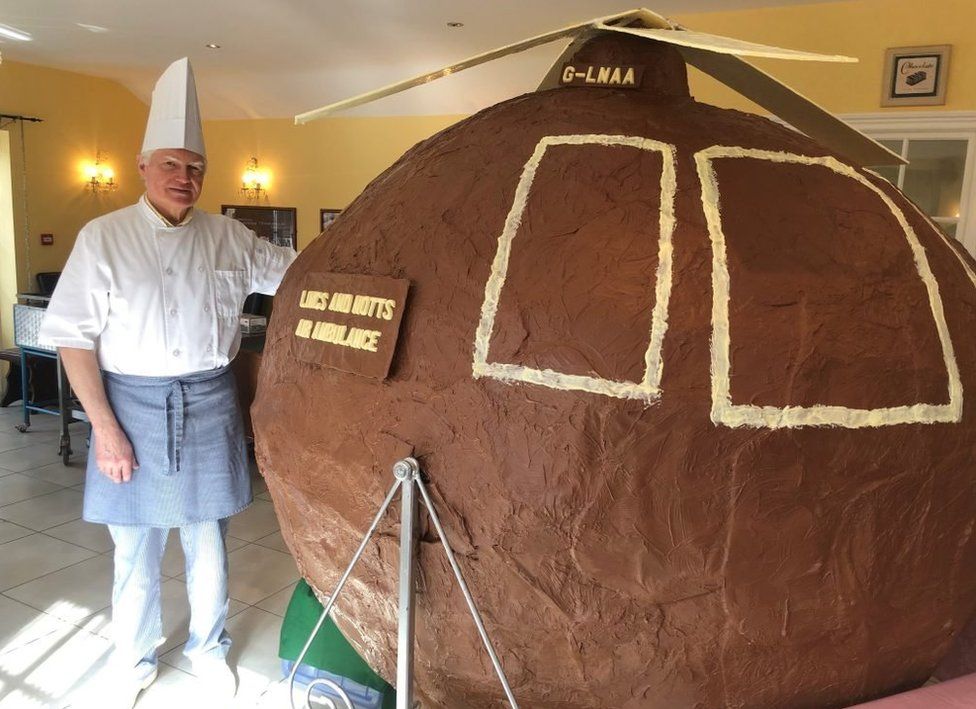 A chocolatier has revealed his latest cocoa creation – a giant helicopter honouring air ambulance workers.
Jan Hansen's whopper of a chopper weighs in at a mouth-watering 100kg (220lb) and measures 7ft (2.1m) high by 9ft (2.7m) long.
The sugary whirlybird also features rotor blades and windows made from white chocolate.
Mr Hansen, based in Folkingham, Lincolnshire, hopes to raise money for his local air ambulance charity.
The confectionery whizz, who has previously used his skills to make giant Easter treats in support of various causes, said the egg shape lent itself well to a helicopter.
He said he took inspiration for his latest idea after hearing about Lincolnshire and Nottinghamshire Air Ambulance's struggle to raise funds during the pandemic.
"We all see the helicopter in our skies from time to time and are thankful they are there for us," he said.
"Listening to how they've been short-changed over the past twelve months it just fitted into the slot really: egg, helicopter," he added.
He used a bespoke metal frame to hold the chocolate in place while he created the ambitious piece, which he admitted was "a bigger challenge than I thought".
"About halfway through the project I thought 'what have I done here?'," he said.
"But I've never been one for giving up easily."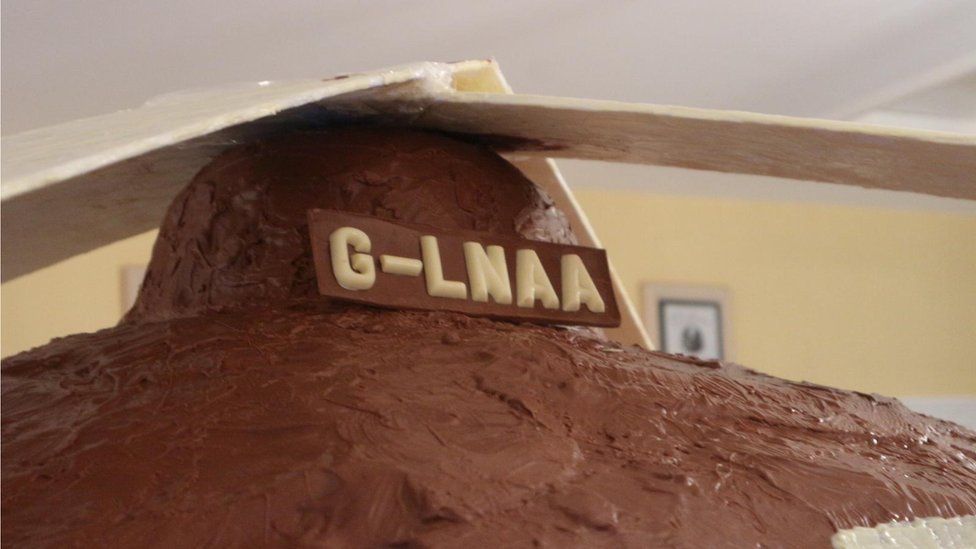 The helicopter is being displayed inside Mr Hansen's "hangar" – a conservatory behind his shop – where he is collecting donations.
It will later be broken up and sold off in pieces to raise additional funds.
"I'm sure there'll be people queuing up to buy chunks of it," he said.
Shani Wortley, from the charity, said: "We are entirely funded by public donations, so for Jan to do something like this for us to raise money it really does mean the world."

The BBC is not responsible for the content of external sites.