The 'stay local' rule has been scrapped, allowing unlimited travel within Wales from Saturday.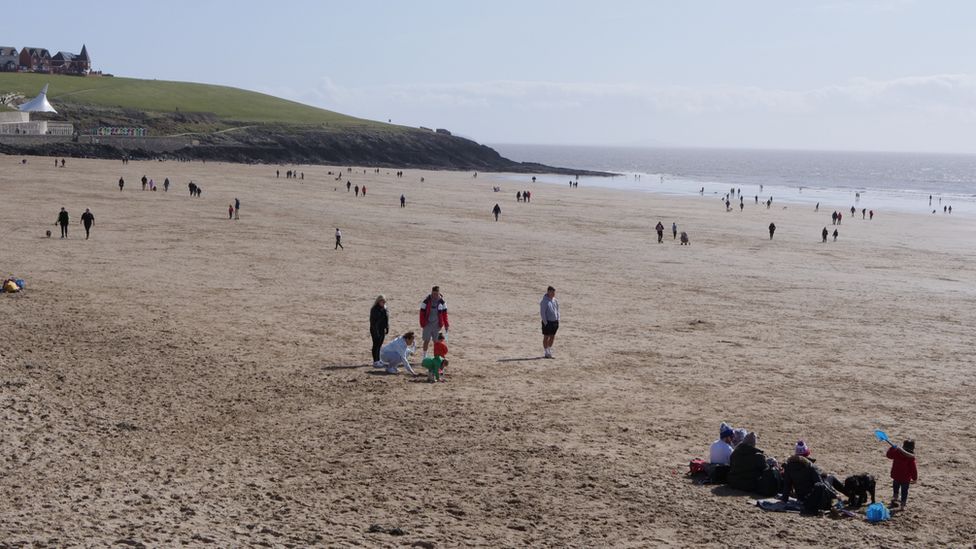 Wales has become the first UK nation to lift travel restrictions within its borders.
But travel outside Wales will not be allowed until a Welsh government review on Thursday, which could see it permitted from 12 April.
Tourism operators offering self-contained accommodation are expecting a busy weekend after a winter lockdown.
Six people from two households are able to meet outside, an increase from the current four-person limit.
Rules also allow a limited opening of outdoor areas of some historical places and gardens.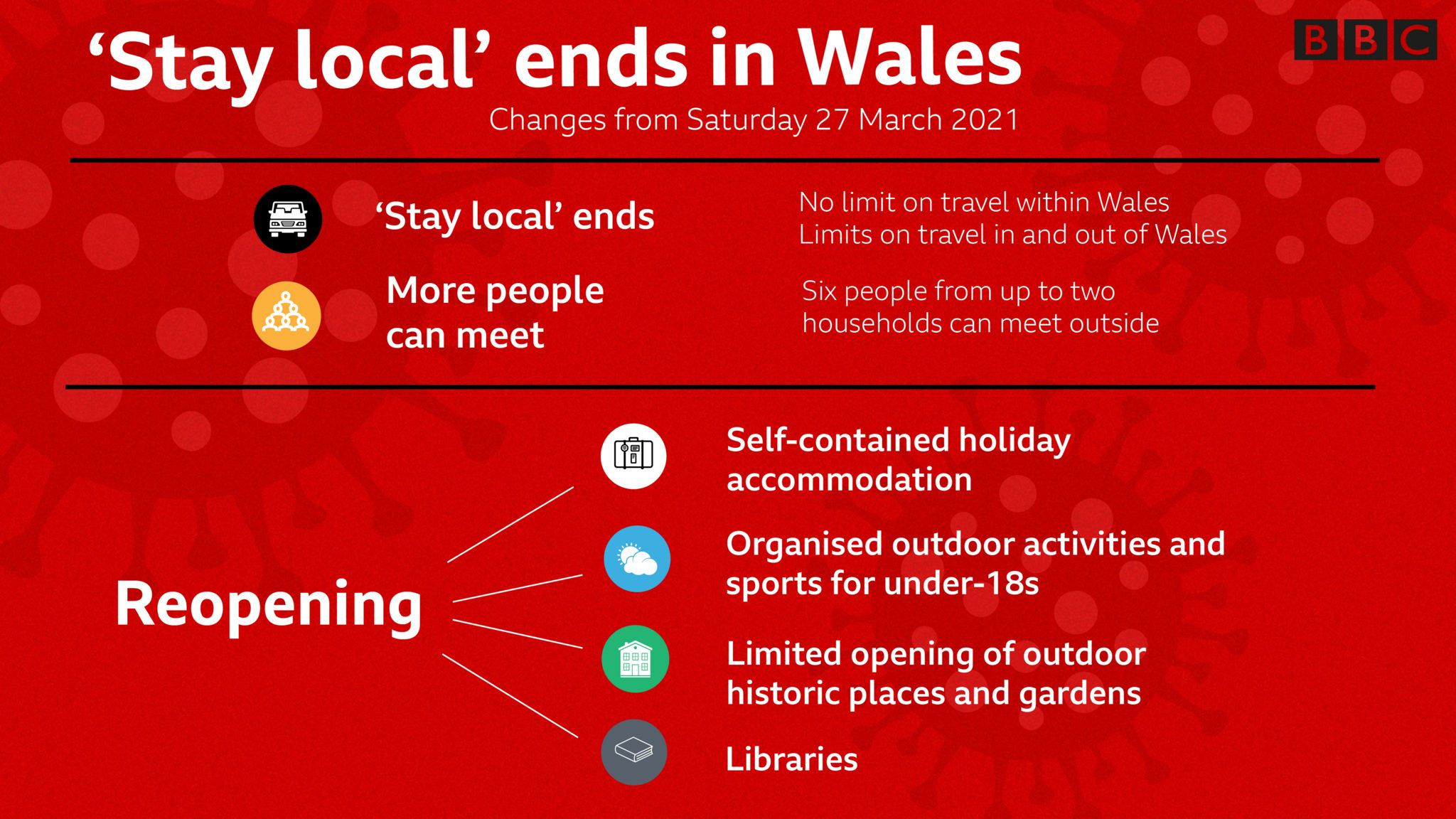 Police forces across Wales urged people to "play their part and follow the Welsh government regulations".
Scotland's stay-at-home rules become "stay local" on Good Friday and Northern Ireland's stay-at-home message is to be relaxed on 12 April.
England's stay-at-home rule will end on Monday, although the UK government is urging people to stay local as much as possible, but one walker from England travelled to north Wales on Saturday and said he knew he was breaking the rules.
George made the more than 200 mile (320km) trip to Snowdonia from Somerset on Saturday to walk up Wales' highest mountain Snowdon.
"I just want some outdoor activities," he said.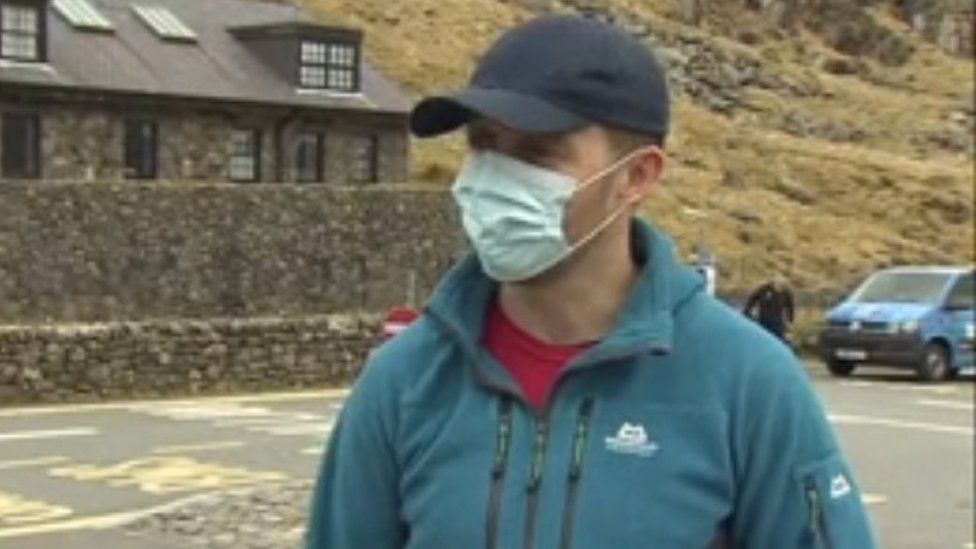 He added: "It's outdoors, so I would not meet that many people so I thought it's not bad."
With warmer weather forecast and the Easter school holidays starting in Wales, one ice cream seller was enjoying her first day back in business in the south Wales seaside resort of Porthcawl
"It's been very busy, but people have been good with the social distancing and some people have been wearing a mask," said Pamela Davies, who owns Hollys Lollies on Newton Bay Beach.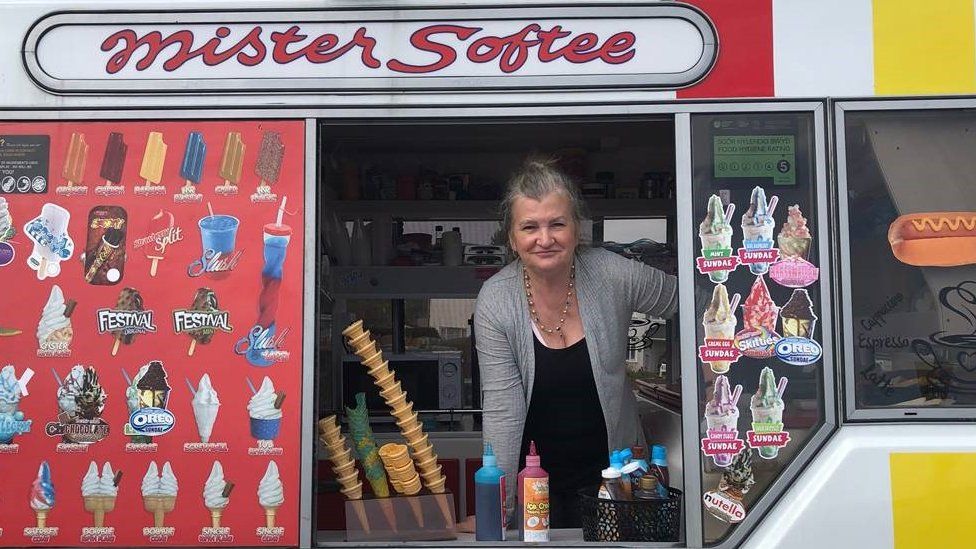 "I like to see people enjoying themselves. Porthcawl is a very busy place, but I think people have taken notice of this virus and they are keeping to the rules."
While beaches were busier than they had been, so were some of Wales' famous hillsides – and Sean Orton was glad to get out hiking again after being in strict lockdown for more than three months.
"I've spent the last 12 months in, stuck to the rules, just going to work," said Mr Orton, who travelled from Wrexham to Snowdonia for a walk.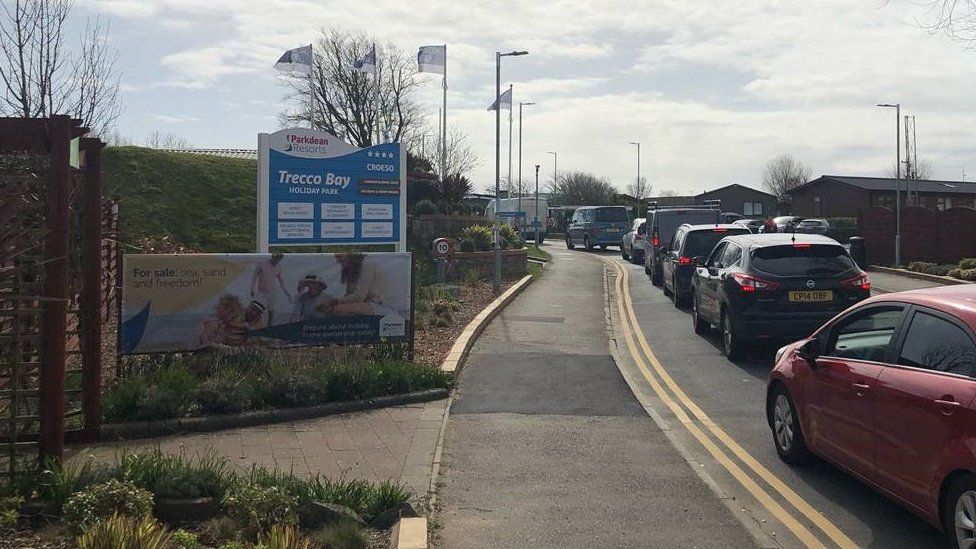 "So it's finally nice to be able to get out, go up there and be at one with nature."
Ministers eased Wales' restrictions further on Saturday as the Covid case rate is below 40 per 100,000 people and the test positivity rate is lower than 4% – both below World Health Organisation lockdown guidance thresholds.
Wales' outdoor spaces had been ready for visitors as Brecon Beacons National Park Authority said it was prepared for "significant numbers of people" so there were extra staff at hotspots.
Families said it felt "like Christmas Day" as they prepared to visit loved ones or to enjoy a much-needed trip away from home.
Ed Pugh, 55, and his wife Tracey, 56, have not seen their daughter Alys, 23, since December – and said meeting her again is "like Christmas Day".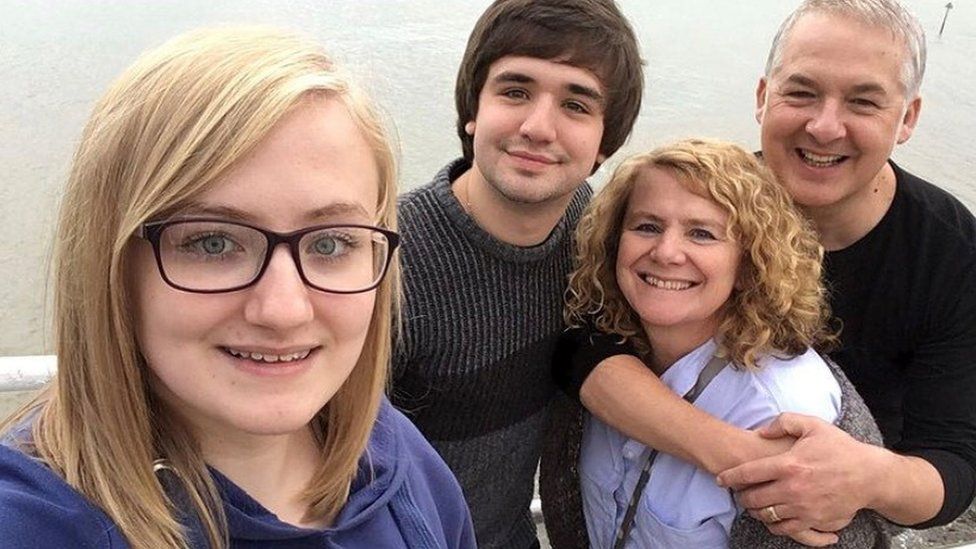 The couple are making the two-hour journey from their home in Abergavenny in Monmouthshire to meet Alys for a walk on the beach near her home in Aberystwyth.
"We're a close family… but in the last year we've hardly seen her at all, which has been really tough," said Mr Pugh.
"We can FaceTime each other, but it's not quite the same as sharing that space, enjoying her company, sitting down and having a meal together.
"We've all been responsible citizens. We've all played our part. We knew this day would come and it's been building up to it and thank God, here we are now."
For all the joyful reunions and increased freedom, there was a message of caution for those travelling.
"You'd expect people to go out and meet people, but everyone shares a responsibility of being cautious," said epidemiologist Dr Philip Anyanwu of Cardiff University.
"Ideally vaccination should be increased or at least maintained around lockdown easing," he added.
"But reports of a shortage of vaccine supply coinciding with restrictions being lifted makes me worried if this is the right time to ease lockdown."
Wales' first minister said the relaxations were "part of our careful and phased approach to unlocking the restrictions and enabling people and businesses to resume their activities in the safest possible way".
"We're only able to do this because of the sacrifices everyone across Wales has made over the last few months – everything you are doing to keep your loved ones safe is also keeping Wales safe," added Mark Drakeford.
"The public health position remains stable – our incredible vaccination programme goes from strength to strength – we have headroom to make these changes."
Transport for Wales urged people to follow guidelines, adhere to social distancing and plan their journeys in advance.
It also issued a reminder that there are still restrictions in place cross-border between Wales and England.
Dyfed-Powys Police said officers were working to "educate those living along the border on the regulations relevant to them", but would not be actively patrolling the border with England.
A Gwent Police spokesman said: "We're continuing to engage with our communities and explain the importance of keeping Wales safe and we ask that people play their part and follow the Welsh government regulations.
"We all have a part to play, we have been and will continue to take enforcement action against those who are blatantly flouting the rules."

Are you in Wales? What will you be doing today now that travel restrictions have been lifted? Email haveyoursay@bbc.co.uk.