It is believed to be a record price for a painting by the elusive street artist.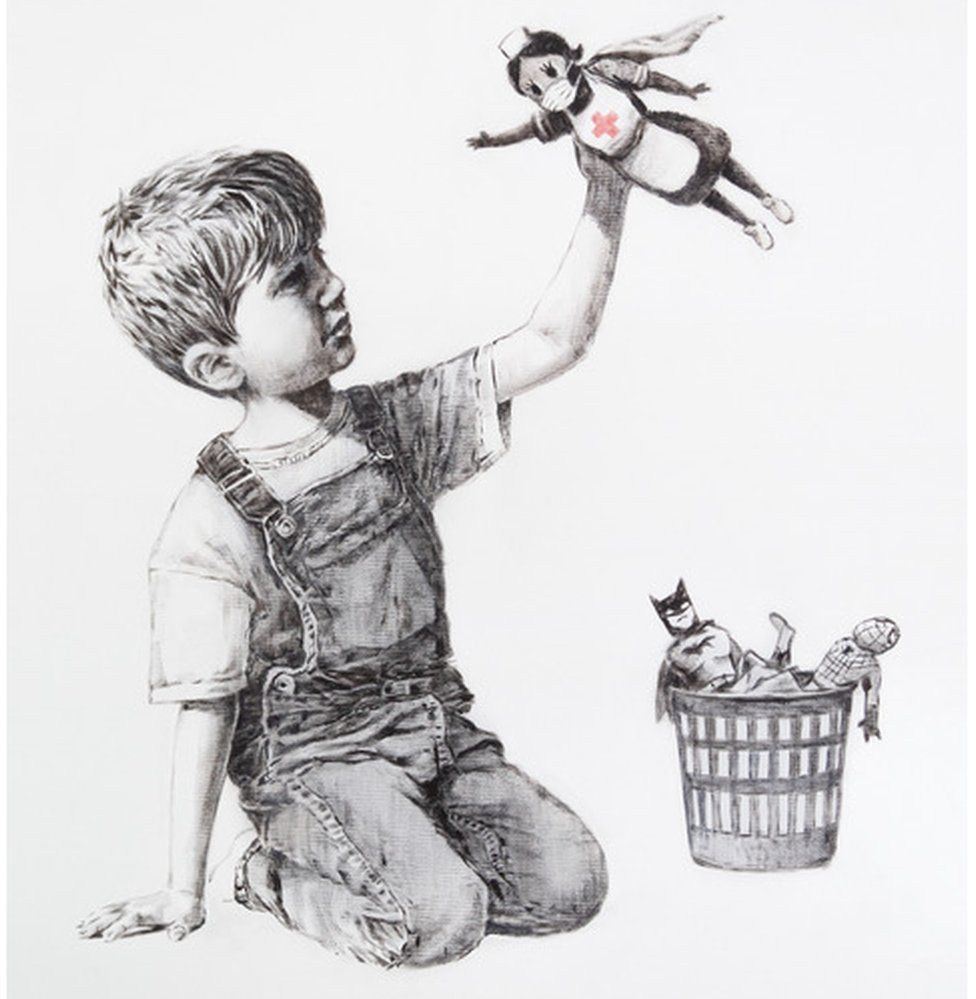 A Banksy painting depicting a young boy playing with a superhero nurse doll has raised £14.4m for NHS-related charities after being sold at auction.
Game Changer, by the anonymous graffiti artist, appeared in a foyer at Southampton General Hospital during the first wave of the pandemic.
Auction house Christie's said the price paid for the 1m (3ft) x 1m work was a "world auction record" for a Banksy.
Including a buyer's premium, the purchaser paid £16.8m.
Proceeds from the sale of the artwork will be used to support health organisations and charities that work with the NHS, including Southampton Hospitals Charity,
Christie's said it would also be donating a "significant portion" of the buyer's premium to the same organisations.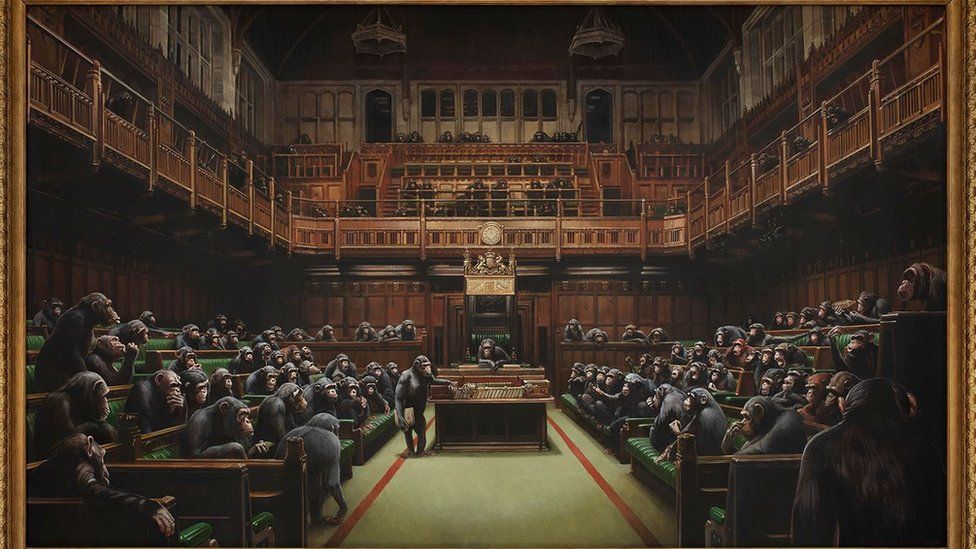 The artwork was delivered to the hospital in May with a note, which said: "Thanks for all you're doing. I hope this brightens the place up a bit, even if its only black and white."
It was hung near the emergency department and staff told the BBC at the time that it had helped boost morale.
A reproduction of the canvas will remain on display at the hospital.
Auctioneer Jussi Pylkkanen said Banksy's pledge to donate the proceeds to the NHS was "an incredible gesture" and described the sale as a "historic moment".
A pre-sale estimate of £2.5m to £3.5m had been placed on the work.
The image shows a young boy kneeling and playing with a nurse superhero doll, complete with cape, while Batman and Spider-Man lie discarded in a nearby bin.
Prior to the auction, Christie's said the artwork offered "an image of hope" and represented a "personal tribute to those who continue to turn the tide of the pandemic".