NI Secretary Brandon Lewis says the government is disappointed by the failure to commission services.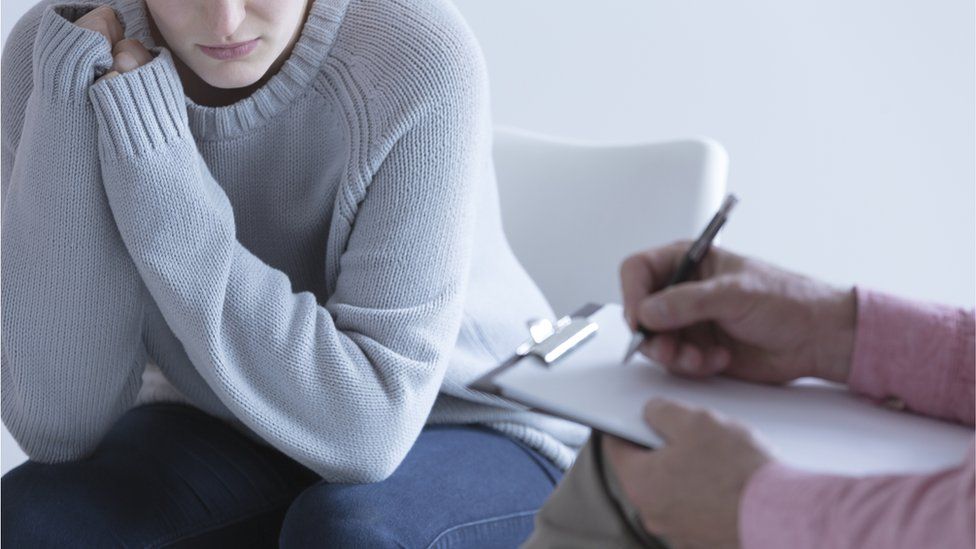 The decision to introduce new powers compelling Stormont to implement abortion laws has not been taken lightly, Brandon Lewis has said.
Abortion was decriminalised in 2019, but full services have been stalled.
"We have used every opportunity and avenue to encourage progress," said Mr Lewis.
Mr Lewis said the government is "disappointed with the continuing failure to commission abortion services".
He added that the devolution settlement did not absolve the government of its responsibility to uphold the rights of women and girls.
"Our strong preference remains for the Northern Ireland Executive to take responsibility itself for upholding these rights," Mr Lewis said.
"It has always been our expectation and preference that the Department of Health would drive forward the commissioning of abortion services."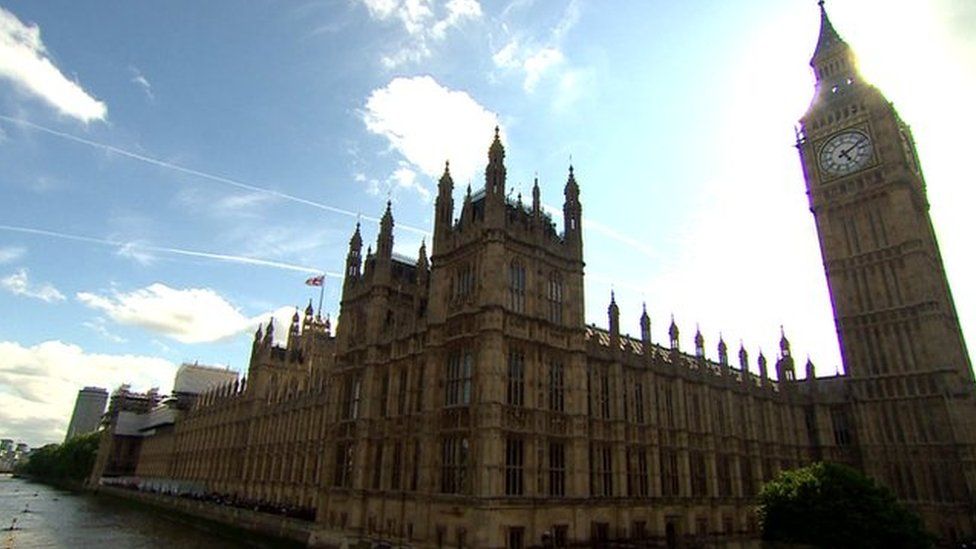 Earlier the government said giving the NI secretary the powers was a "necessary and appropriate" step.
The regulations – which come into force on 31 March – state that Mr Lewis is acting as required to uphold legal and human rights duties on NI abortion services.
Stormont's Department of Health has said the matter is "controversial" and any decision on abortion services must be made by the whole executive.
Eighty-eight MPs – including SDLP leader Colum Eastwood, the party's South Belfast MP Claire Hanna and Alliance's Stephen Farry – have offered cross-party support for the NI secretary's move in a letter to Stormont ministers.
In an interview with BBC News NI on Tuesday, North Antrim MP Ian Paisley said a "dangerous game" is being played.
Mr Paisley said: "If the government is going to cherry pick elements of the New Decade, New Approach agreement, if it is going to cherry pick other issues and force them on to Northern Ireland, it does not augur well for those of us who may be in a position to influence what matters the Northern Ireland Executive decides to take on next."
The abortion law issue should be removed from the order paper and "therefore there will be no tit for tat", he added.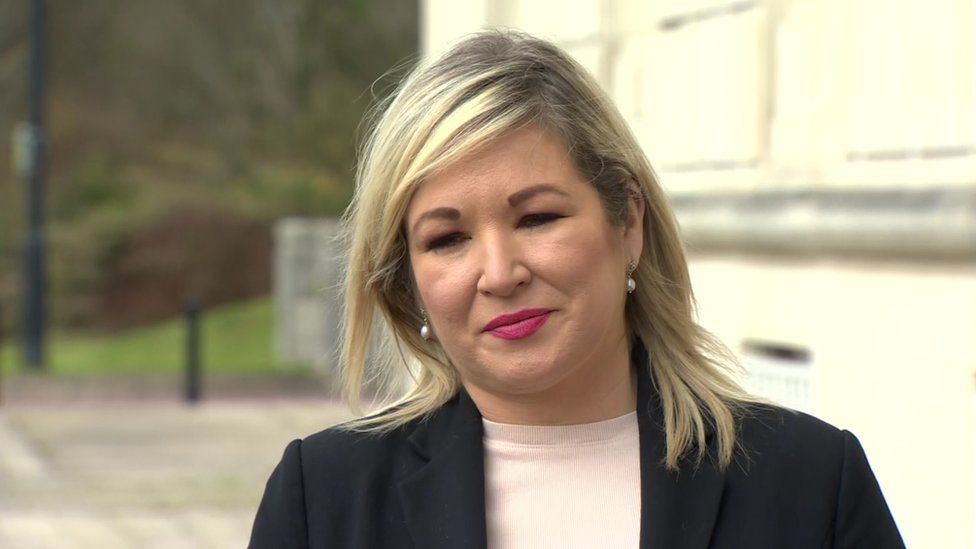 Deputy First Minister Michelle O'Neill said it was "so unfair" that women have been denied access to "modern and compassionate healthcare services".
"It should be this executive that decides and makes sure that we deliver these services," Ms O'Neill said.
"I very much urge the health minister to commission the services."


This unusual move by Brandon Lewis can be viewed two ways.
Those opposing it have accused London of a power grab, overriding locally-elected ministers on an issue that has been devolved to Stormont for more than a decade.
Those in support say the government has an overarching responsibility to ensure the services – already provided for in law by MPs – are set up properly.
Limited provision is taking place – more than 1,000 terminations have been carried out here since the laws changed last March.
But medical staff involved have been working without direction, resources and no funding meaning not every woman or girl seeking the services, can actually access them.
It is this that the government is trying to rectify, though Brandon Lewis would undoubtedly still prefer the executive to do it.
He has effectively placed the parties on notice that he will act if they do not.
However, even stronger is the possibility this could all end up being resolved by the courts before the politicians.

Alliance Party MLA Paula Bradshaw welcomed the move by Brandon Lewis, but added it should not have been necessary.
"Abortion is a conscience issue for Alliance but this matter is about what should be the first duty of an executive – to ensure the law is implemented properly and fairly," Ms Bradshaw said.
"This episode once again shows why fundamental reform of the cross-community veto is long overdue."
However, the commissioning of full services has been delayed.
Stormont and Westminster are facing legal action from the Human Rights Commission over this delay.
The regulations provide Mr Lewis with the powers, but they will need to be debated in both houses of Parliament – within 28 sitting days – to remain in force.
Latest figures from the Department of Health show that since abortion regulations came into force at the end of March last year, 1,345 terminations have taken place.
The department added that full provision of services will require "substantial additional investment" from the government.
It is addressed to Stormont's first and deputy first ministers, Arlene Foster and Michelle O'Neill, and Health Minister Robin Swann.
It states that it is "disappointing" the current laws have not been implemented, and that women and girls in Northern Ireland are entitled to have access to "safe, legal and local abortion services should they wish to access them".
"As parliamentarians from many different parties, we respect and value the devolution settlement of the United Kingdom, and are determined it must never be used to deny the human rights of any woman including those of women and girls in Northern Ireland," it adds.
"The secretary of state will therefore have our support for this action, and we urge you to commission abortion services urgently."
It is legal in other circumstances up to 24 weeks and beyond that for cases of non-fatal fetal disabilities and fatal fetal abnormalities.
At present, health trusts are carrying out interim services for early medical abortions up to 10 weeks, meaning women seeking a termination beyond that are required to travel to England.
The Northern Ireland Human Rights Commission is challenging the UK government, the Northern Ireland Executive and NI's Department of Health for delaying the commissioning of all services.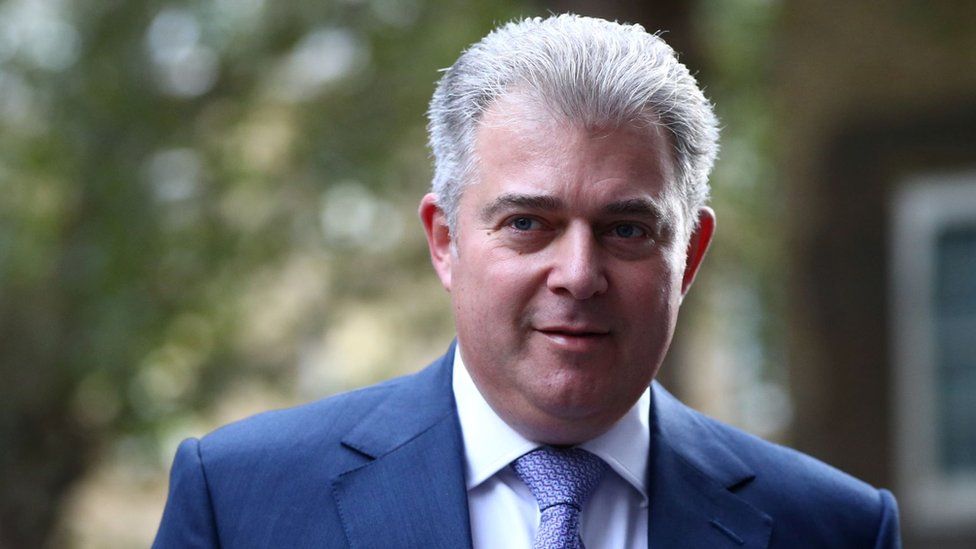 The case is due to be heard by Belfast High Court at the end of May.
The DUP, which opposed the changes to the abortion laws by Westminster, has proposed a piece of legislation at Stormont seeking to restrict abortions in cases of non-fatal disabilities.
Sinn Féin abstained on that vote, but has separately called for the Department of Health to commission full abortion services as required under the regulations.
The Alliance Party, the SDLP and the Ulster Unionists view the issue as a matter of conscience for individual assembly members.
Health Minister Robin Swann has insisted that he, alone, cannot commission abortion services, according to legal advice the executive received from Stormont's Attorney General Brenda King.
On Monday, Mr Swann told the assembly that as it was deemed a "controversial" matter under the terms of Stormont's ministerial code, he had a duty to ensure any proposals to commission services had consensus of the whole executive.
The code states issues which are "significant or controversial" must be brought to the executive.
Sinn Féin Communities Minister Deirdre Hargey has said she also intends to raise the issue at Thursday's executive meeting.