Sir Ed Davey calls for profits from green projects to be invested into climate action and jobs.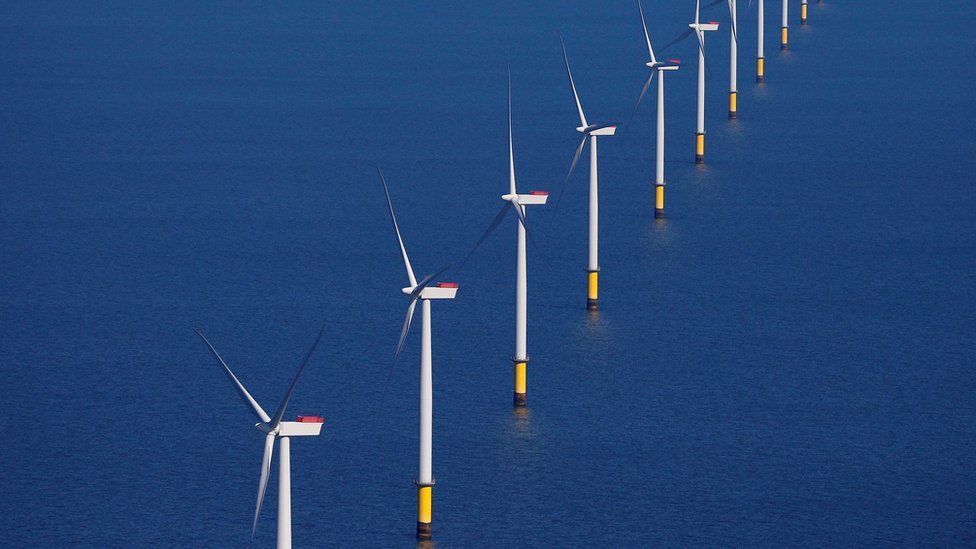 The Liberal Democrats want the government to use profits from green infrastructure projects to create a new fund for climate action and green jobs.
Leader Sir Ed Davey put forward his "sovereign green wealth fund" proposal at his party's spring conference.
He said the government raised £9bn last month from auctions to build wind farms on the coasts of England and Wales.
Sir Ed wants money from projects like this to be invested "to grow our green wealth even further" in the UK.
The party leader told the conference: "This green wealth doesn't belong to Rishi Sunak, or the Tories. It belongs to the British people.
"So I say, let's invest it in a sovereign green wealth fund. Let's invest this windfall from wind power into more climate action, to build new infrastructure and attract more private investment."
He said by using the money to invest in green technologies – such as tidal power and hydrogen – the UK could "grow our green wealth even further" and create "thousands of manufacturing jobs".
The Lib Dems also proposed a new tax break for small businesses to support new jobs as part of the Covid economic recovery.
Sir Ed called on the chancellor to slash National Insurance contributions for smaller firms by quadrupling the annual Employment Allowance from £4,000 to £16,000 .
Employers would not have to pay any National Insurance for their first five employees, he said.
He called it a "tax cut to back small businesses, create jobs, and put recovery first".