The British-Iranian woman faces a new case, a week after being freed from a five-year prison term.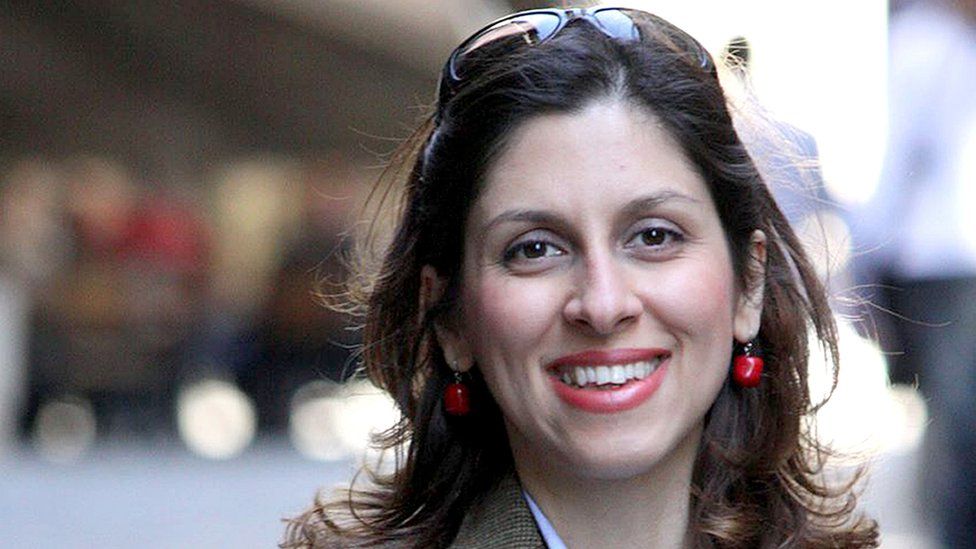 Nazanin Zaghari-Ratcliffe is due before a court in Iran later, a week after her ankle tag was removed after serving a five-year prison sentence.
Mrs Zaghari-Ratcliffe, a British-Iranian charity worker, was ordered to appear on a separate security charge.
Her husband Richard said the British embassy in Tehran had declined to accompany his wife to Sunday's trial.
She was jailed in 2016 for allegedly working against the Iranian government, which she has always denied.
Mr Ratcliffe said his wife will report to court at 09:00 Iranian time (05:30 GMT), but did not know when her trial would be heard, what it would entail or how long it would be.
She will appear in the Revolutionary Court, in front of the same judge who conducted her earlier hearings.
Her family fear the court case could be used to block Mrs Zaghari-Ratcliffe's return to the UK because the Iranian government wants to keep her for diplomatic leverage.
Mr Ratcliffe told the BBC that neither he nor his wife had any idea what to expect. "It's like trying to read tea leaves," he said
"The charges are irrelevant. This is not a real court process. This is not a fair trial – it's an act of abuse."
"Nazanin is now pretty stressed. She is extremely twitchy, restless and agitated."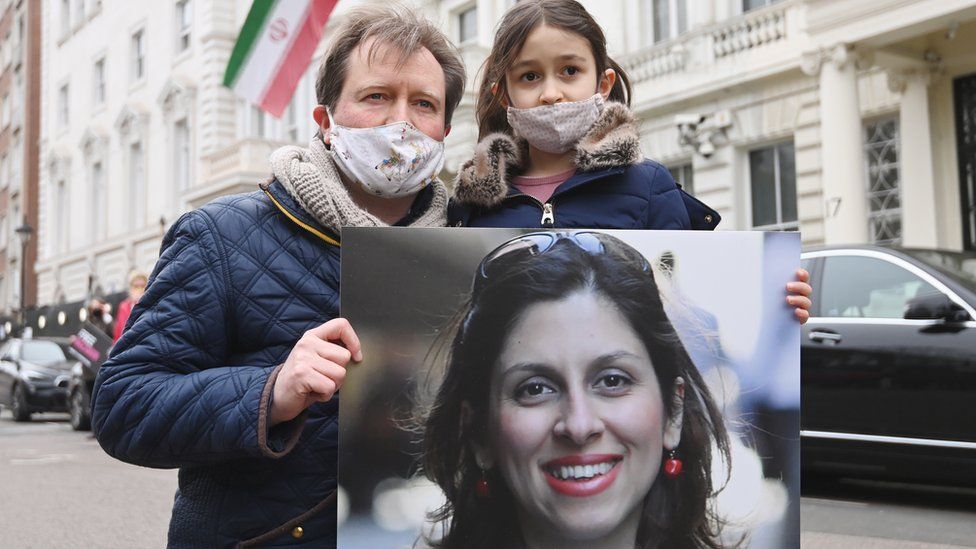 Mr Ratcliffe hoped the British ambassador would accompany his wife to the trial, but said the British embassy in Tehran had declined.
"I am disappointed that the embassy has declined to accompany Nazanin to the Revolutionary Court," he told the BBC.
"To my mind, it is a missed opportunity to protect her, a missed opportunity to stand up for her as British, and it is not the first. I hope that timidity is not a choice that we come to regret."
The Foreign, Commonwealth and Development Office said it had formally requested access to the hearing.
Before her ankle tag was recently removed, Mrs Zaghari-Ratcliffe had been under house arrest in Tehran since being released from jail last March due to the coronavirus crisis.