The broadcast regulator confirms the duchess objected to comments made by Piers Morgan on Monday.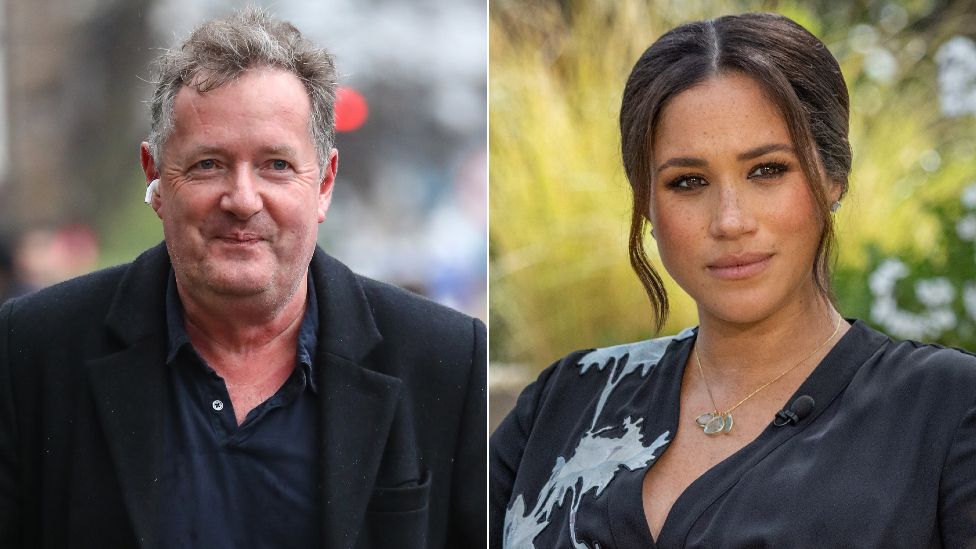 The Duchess of Sussex has complained to Ofcom about Piers Morgan's comments about her on Good Morning Britain, the UK broadcast regulator has confirmed.
On the ITV breakfast show on Monday, Morgan said he "didn't believe a word" Meghan had told interviewer Oprah Winfrey about life in the Royal Family.
The duchess spoke about having suicidal thoughts and said she got no support.
More than 41,000 others have also complained to Ofcom about Morgan, who left the programme the following day.
An Ofcom spokeswoman said: "We can confirm receipt of a standards complaint made on behalf of the Duchess of Sussex."
The watchdog has already opened a formal investigation into Monday's episode of Good Morning Britain. The duchess is also reported to have complained to ITV directly.
On the programme, Morgan picked up on Meghan's claim in the interview that her request to senior Buckingham Palace officials for help was rejected, after she told Oprah she had experienced suicidal thoughts.
"Who did you go to?" he said. "What did they say to you? I'm sorry, I don't believe a word she said, Meghan Markle. I wouldn't believe it if she read me a weather report.
"The fact that she's fired up this onslaught against our Royal Family I think is contemptible."
On Tuesday's episode, Morgan briefly walked out of the studio after clashing with weather presenter Alex Beresford during a discussion about the interview.
The controversial host's permanent departure was announced that evening. Morgan stood by his comments the following day, saying: "Freedom of speech is a hill I'm happy to die on."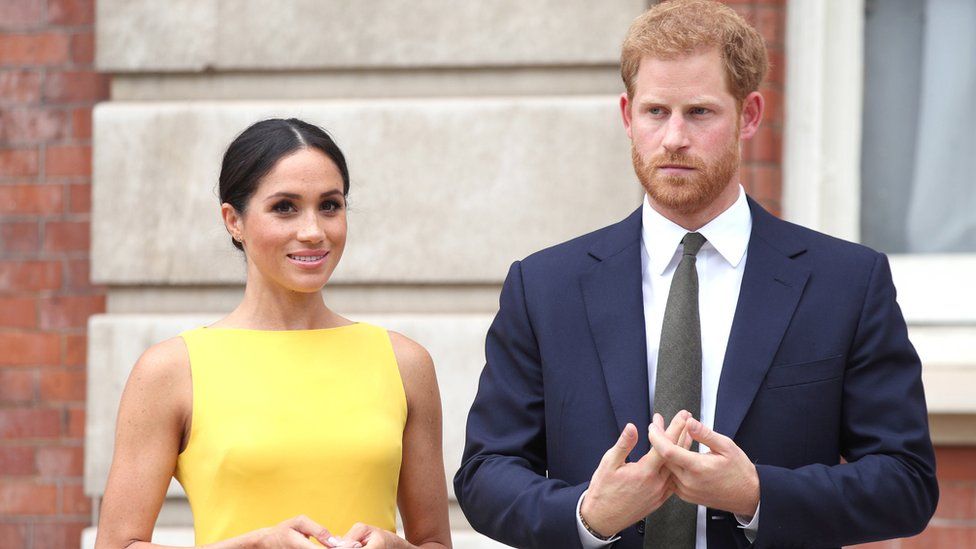 It was also announced on Friday that the duke and duchess have donated to a new charity that aims to help young people from diverse backgrounds get into journalism.
The PressPad Charitable Foundation has been set up to "improve social mobility" in the British media through bursaries, mentoring, networking and accommodation.
The duke and duchess's Archewell Foundation is among the first donors, but it is not known how much money the couple have contributed.
PressPad founder Olivia Crellin told BBC News the charity had been approached by the Sussex's team "very recently".
"They just wanted to give a gift as a part of a couple of organisations that they are donating to," she said. "They felt that our mission and our values aligned with theirs."
Prince Harry told Oprah the UK tabloid press was "bigoted" and creates a "toxic environment" of "control and fear".
The couple's interview has sparked scrutiny of the media and the role race has played in its coverage of Meghan.
Meanwhile, Daily Mail and Mail Online owner Associated Newspapers is reported to have written to ViacomCBS, the makers of the interview, to complain that there was "deliberate distortion and doctoring" in a "misleading" montage of British newspaper headlines that was used in the programme.
Meghan recently won a High Court privacy case against Associated Newspapers over the publication of extracts from a letter to her father.