An internal letter says the UK government department could establish a secondary headquarters in Scotland by 2024.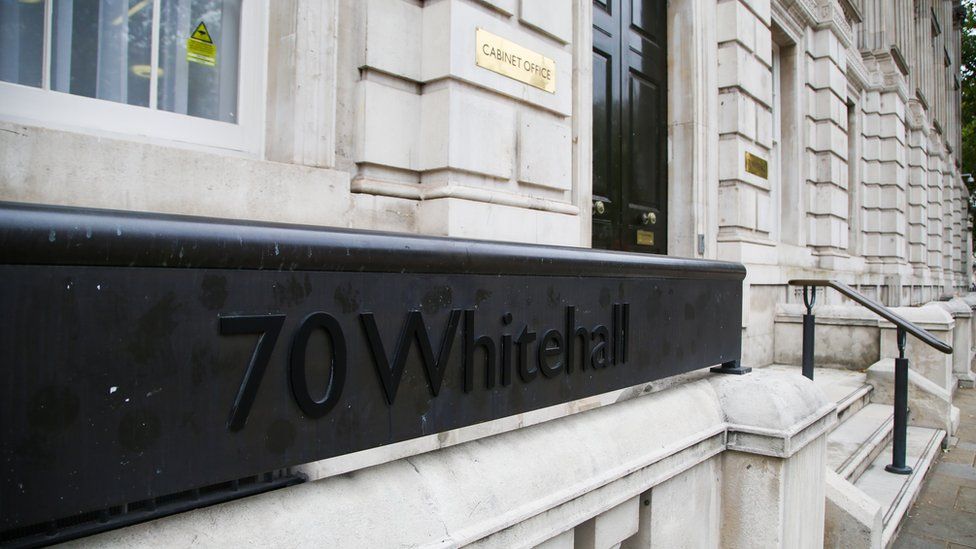 The Cabinet Office is to move at least 500 civil servant jobs to Glasgow by 2024 to work at a new secondary headquarters, the BBC understands.
An internal letter at Michel Gove's department said it would "strengthen its commitment to Scotland".
The jobs include senior roles and ministers would be expected to spend "some time" in Scotland.
It comes amid ongoing efforts by the UK government to bolster support for the union.
The Financial Times reported one official as saying the move would "bring the engine room of the UK government to Scotland".
A number of other government offices are expected to set up headquarters in other parts of the UK.
These include offices for the Treasury in Darlington and for Housing, Communities and Local Government in Wolverhampton.
A Cabinet Office spokesperson said: "Decision makers should be close to the people they serve and we want to see opportunity, jobs and investment fairly distributed across the country.
"That's why we've committed to relocating civil service roles out of central London, building on the thousands of civil servants we already have working across the United Kingdom."
Details of the move to Glasgow came in a letter to staff from Alex Chisholm, permanent secretary at the Cabinet Office.
The department, which has the role of supporting the prime minister and cabinet, currently employs about 8,500 staff.
The Scottish Conservatives' conference is taking place this weekend, as the party prepares for the Holyrood election on 6 May.
The Financial Times reported that Cabinet Office Minister Michael Gove is expected to visit Scotland next week