Sophie Tristram has cystic fibrosis and was told pregnancy in her case could prove life-threatening.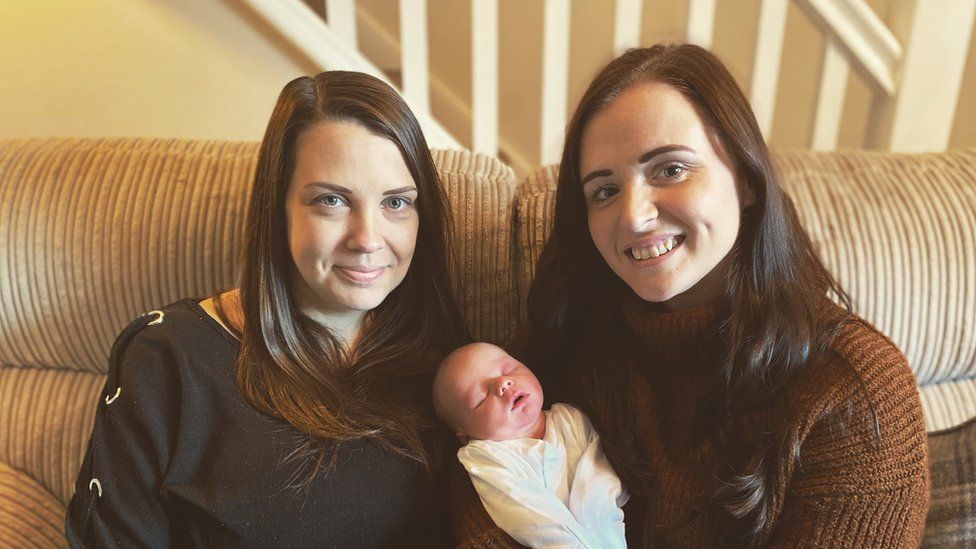 A woman told she could die if she became pregnant due to her cystic fibrosis has become a mother – after her best friend acted as a surrogate.
Emma Graves, from Wolverhampton, gave birth to Harry in November after agreeing to carry Sophie Tristram's baby for her.
Lockdown made everything difficult as the friends could not see each other.
Mrs Tristram said nothing she could say would put into words how thankful she was for what her friend did.
Although women with cystic fibrosis can give birth, a bacteria in Mrs Tristram's lungs could have developed into a pneumonia-type illness and proven fatal, she said.
"Every woman thinks that they're going to be able to carry their own child and to be told that I couldn't do that took me a long while to get my head around," Mrs Tristram said.
She and husband Ben had decided to explore the possibility of surrogacy as a "first route" to starting a family.
It was Paul Graves, Emma's husband, who first suggested his wife might be willing to help.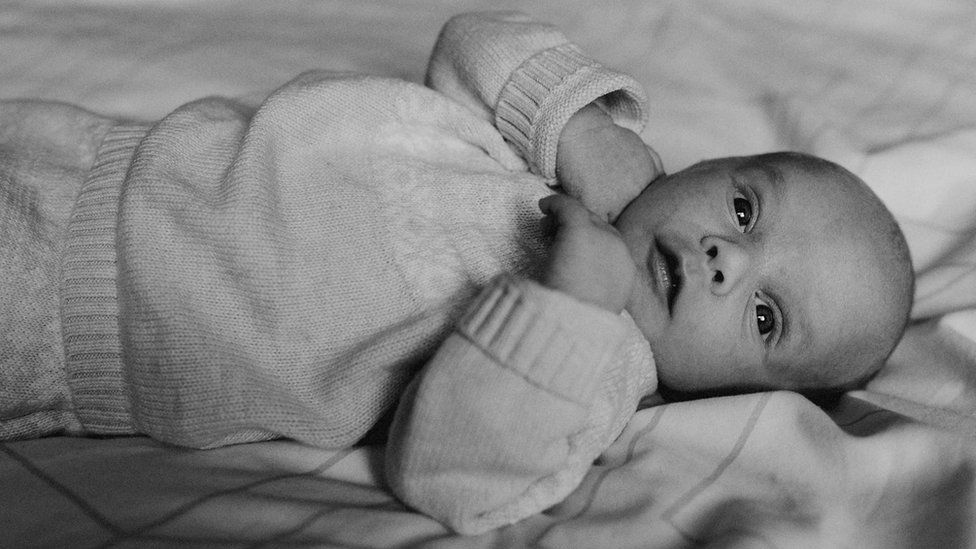 He had a talk with his wife "and then it all stemmed from there really," Mrs Tristram said.
A surrogacy agency was used to keep everything "above board" and on the day Prime Minister Boris Johnson announced the first lockdown, they found out Mrs Graves was pregnant.
"Emma had to go to all of her appointments on her own, which was obviously a lot harder," Mrs Tristram said.
"But Emma was absolutely fantastic, she kept us involved at every niggle, every kick, every hiccup. We felt very involved, even though we couldn't see her for the first part of the pregnancy."
"There's nothing I could ever do or give her or say that would put into words how thankful we are for what she did," she said.
Mrs Graves, 37, said she took time to think through the decision, speaking to her older daughters, aged 16 and 19, before agreeing.
"Everything went really, really well, it was a really positive experience, I couldn't have asked for better," she said.
"With it being Sophie and Ben's embryo, I already knew I had no genetic link, so you're mentally prepared, I was just housing him for nine months."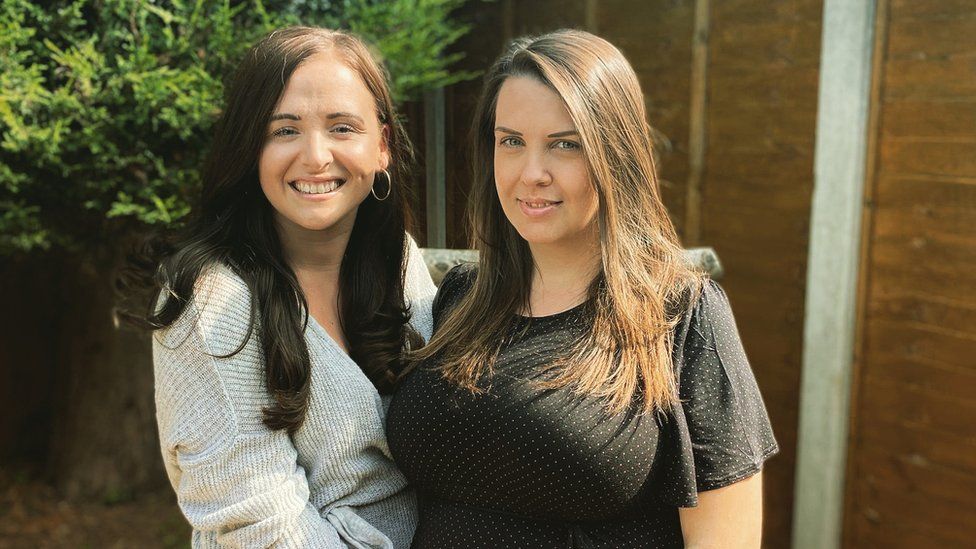 She said she did not get to see Harry as much as she would like, but is kept updated with regular video calls and photos.
"I absolutely couldn't have asked for more support [from her family]".
"It didn't happen the way we'd planned… we were going to go for weekends away and have pampering sessions. Covid got in everybody's way," she said.
"Harry was a happy ending after a strange year," she added.

The BBC is not responsible for the content of external sites.