US president Joe Biden has previously expressed concerns about the situation in Ireland after Brexit.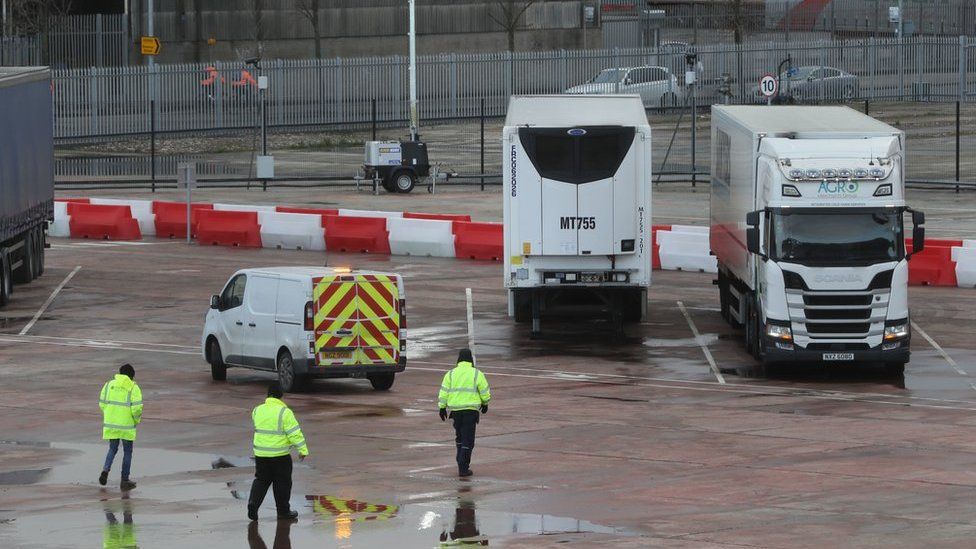 A senior official from the Northern Ireland Office is to be sent to the US to try to build relations with the administration of President Joe Biden.
It comes amid UK-EU tensions over the UK's decision to extend an exemption on Brexit checks on goods going from Great Britain to Northern Irish supermarkets.
The two sides are also at odds in a row over Covid-19 vaccine exports.
The US president has previously expressed concerns about the situation in Ireland after Brexit.
Joao Vale de Almeida, the EU's ambassador to the UK, told ITV's Peston programme on Wednesday it would "move forward" with its legal action in the coming days.
He said the bloc had to take legal action but he hoped that "with some reflection" the two sides could "come to an understanding on the way forward".
And in response to criticism from MPs on Wednesday, Northern Ireland Secretary Brandon Lewis also insisted the move had been "lawful".
"I think that would have raised tensions further and it may well have undermined the protocol fatally in a way that is not actually in the best interests of either the EU, the UK or the people of Northern Ireland."
Mr Michel had said his claim about the UK's position was based on "facts", but the Foreign Office decided to summon an EU official to explain what it called the president's "incorrect assertions".
The EU has faced production problems with the Pfizer-BioNTech, Moderna and Oxford-AstraZeneca vaccines.
In January, it introduced a a system of controls on exports, requiring manufacturers to seek permission from national governments for planned sales.
The bloc also drafted regulations which would have overridden the Northern Ireland Protocol, potentially allowing it to stop vaccines bound for Northern Ireland, but backed down after widespread criticism.