The British-Iranian's five-year sentence ended on Sunday, but she faces a separate court case.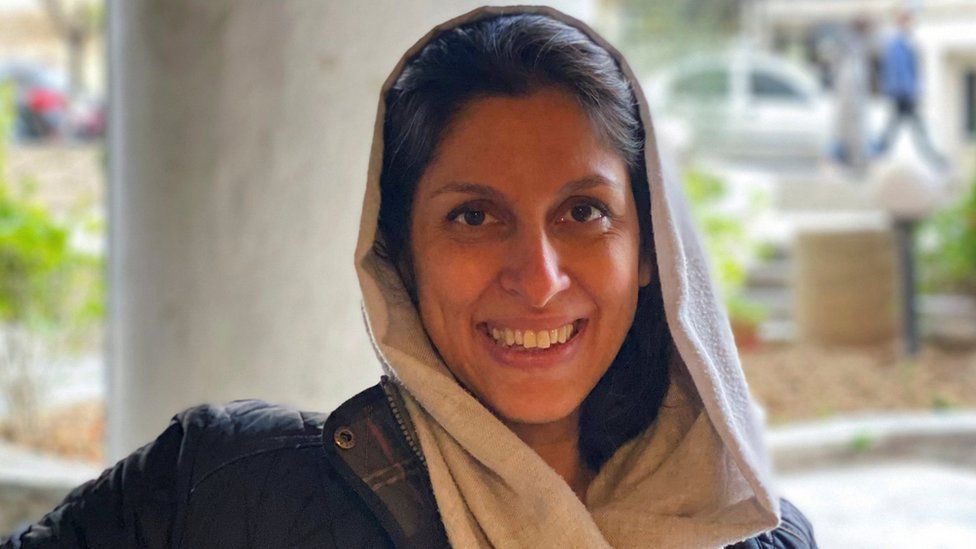 Boris Johnson has demanded the "immediate release" of Nazanin Zaghari-Ratcliffe, the British-Iranian woman jailed in Iran on spying charges, in a phone call with Iran's president.
The PM said her "continued confinement remains completely unacceptable" and that she must be allowed to return to her family in the UK.
She had her ankle tag removed on Sunday at the end of her five-year sentence.
The charity worker had been under house arrest in Tehran since being moved from jail last March. She has always denied the charges against her.
A Downing Street spokesman said the prime minister spoke to Iranian president Hassan Rouhani on Wednesday afternoon, and raised the case of Mrs Zaghari-Ratcliffe and other British-Iranian dual nationals detained in Iran "and demanded their immediate release".
The spokesman added: "He said that while the removal of Nazanin Zaghari-Ratcliffe's ankle monitor was welcome, her continued confinement remains completely unacceptable and she must be allowed to return to her family in the UK."
Mr Johnson, while stressing that the UK remains committed to making the Iran nuclear deal a success, also demanded that Iran cease all of its nuclear activity which breaches the deal, the spokesman said.
"He stressed the importance of Iran seizing the opportunity presented by the United States' willingness to return to the deal if Iran comes back into compliance," he said.
"The prime minister underlined the need for Iran to cease wider destabilising activity and be a positive force in the Gulf region."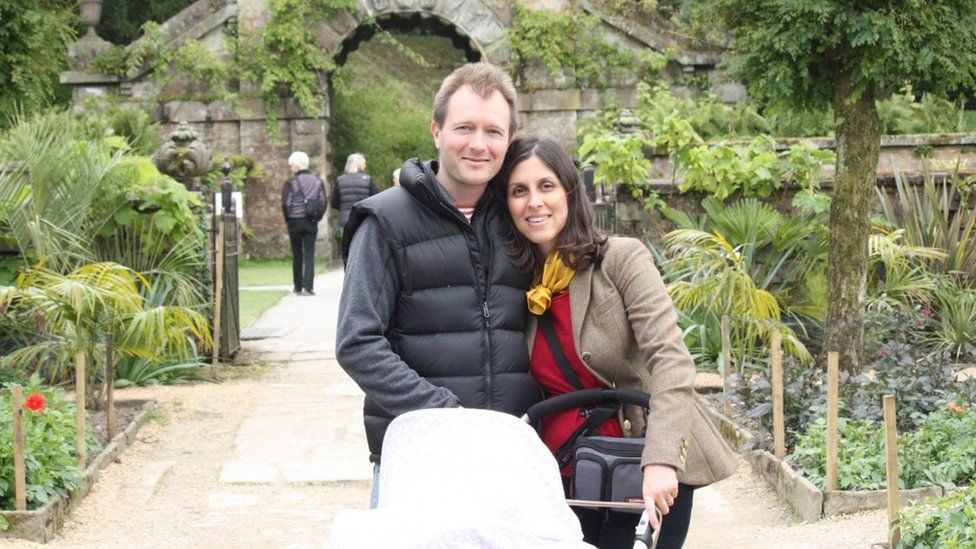 Mrs Zaghari-Ratcliffe, 42, had been out of prison since last spring due to the coronavirus pandemic but had been confined to her parents' house.
She was arrested in April 2016 while travelling to visit her parents in Iran with her young British-born daughter, Gabriella, who is now six years old.
The dual national was sentenced to five years in prison over allegations of plotting to overthrow the Iranian government, which she denies.
Speaking after her ankle tag was removed, her husband Richard Ratcliffe said it was "a mixed day for us" and "Nazanin is genuinely happy" to be free of her electronic bracelet.
"I'm a bit more guarded – it feels to me like they have made one blockage just as they have removed another, and we very clearly remain in the middle of this government game of chess," he said.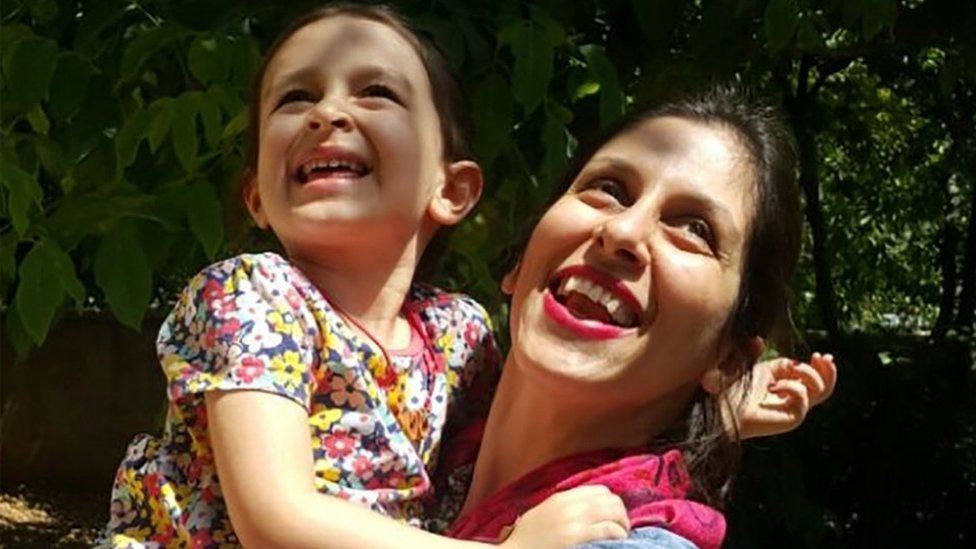 As of Sunday, Mrs Zaghari-Ratcliffe had not had her British passport returned to her, according to Tulip Siddiq, the Labour MP for the Hampstead and Kilburn constituency in London where her family live.
Ms Siddiq told the BBC: "She does have to go back to court and we don't know what awaits her there.
"Nazanin is quite worried because there was talk of another case being put against her which may of course mean another sentence, and we don't know how long for."
Mrs Zaghari-Ratcliffe's sentence has included eight months of solitary confinement, blindfolded interrogations and hunger strikes to press for medical treatment.
Prior to her arrest, she lived in London with her husband and child.
In November, she was taken to court on fresh charges of spreading propaganda against the Iranian regime.
Her family and the UK government have always maintained her innocence and she has been given diplomatic protection by the Foreign Office – meaning the case is treated as a formal, legal dispute between Britain and Iran.
Mr Ratcliffe believes his wife and other dual nationals are being held hostage because Iran wants the UK to pay a decades-old debt over an arms deal that was never fulfilled.