The oil giant told staff last month that the new model will start for office-based staff this summer.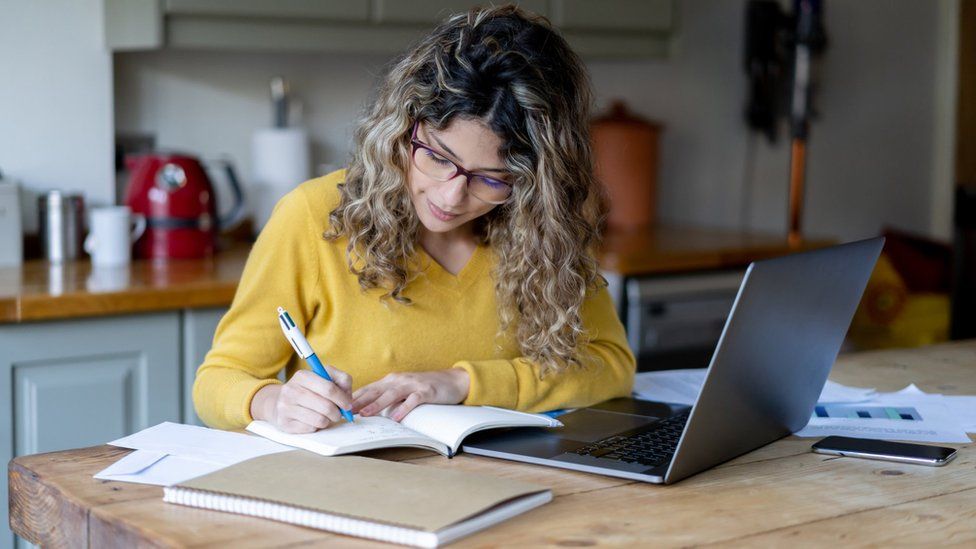 BP has told office-based staff they will be expected to spend two days a week working from home after lockdown restrictions ease.
The oil giant said in meetings last month that most would be asked to work from home 40% of the time, or two days a week for full-time employees.
The new "hybrid" work model will affect 25,000 BP staff, with 6,000 in the UK.
BP informed staff of the changes in "town hall" meetings in February, and suggested that it would offer a "more flexible, engaging and dynamic way of working".
Many of its office-based UK employees have been working from home full-time since the start of the pandemic. They were also expected to bear the brunt of redundancies announced in last June.
In the government's roadmap for ending coronavirus restrictions, it recommends that people in England continue to work from home where possible.
It is hoped, however, that all legal limits on social contact can be removed from 21 June.
BP's new policy is expected to come into force this summer, after teams have discussed on a case-by-case basis how often and which days they will commute in.

Do you expect to return full time or part time to the office post pandemic? Share your thoughts on returning to work. Email haveyoursay@bbc.co.uk

BP is the latest firm to commit to a new model with the pandemic having shaken up working patterns for many, previously office-based, staff.
The boss of insurance firm Phoenix Group told the BBC's Today programme on Monday that its staff would continue working from home for the foreseeable future.
Chief executive Andy Briggs said: "The vast majority of our colleagues are working from home.
"We look forward to getting back into the office in due course, but our business has been able to operate very well working from home, so we're continuing to do that at the moment… although many of us are pleased to see our children go back to school."
Lloyds Banking Group is also set to reduce its office space by 20% over two years after a staff survey found that nearly 80% wanted to work at home for at least three days a week. HSBC has announced a 40% cut in its office footprint too.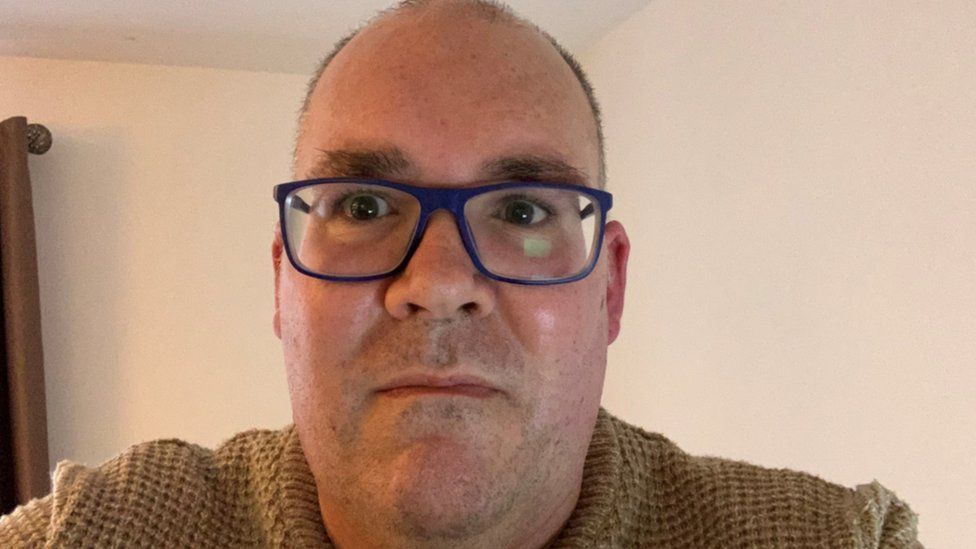 Paul Hubble used to have to leave his home in Eastbourne, East Sussex, at 06:10 to get to his desk at Barclays' London headquarters in Canary Wharf by 09:00 – a morning commute of two-and-a-half hours.
He had to leave just before 17:00 if he wanted to make it home for 1930.
But since home-working became the norm for Barclays employees, Paul says he can get more done.
"I now have more time for myself but also can be more productive in that I can start work early and finish work later," he told the BBC. Plus he saves £6,000 a year on his rail season ticket.
It also means he can make time for a mid-afternoon dog walk, which he says is a "great way of recharging the batteries".

Last month, Barclays' chief executive Jes Staley said that working from home was "not sustainable". At a virtual meeting of the World Economic Forum, he said: "It will increasingly be a challenge to maintain the culture and collaboration that these large financial institutions seek to have and should have."
Its survey of 4,000 people between 24 and 28 February found that 39% of adults said they were exclusively working outside the home, compared with 32% who were only working from home.
The figures show about 10% are combining home-working and going in to the office. The peak of this trend came at the end of last September at 14%.