Home Office boss Philip Rutnam quit his job over what he claimed was "vicious" briefing against him.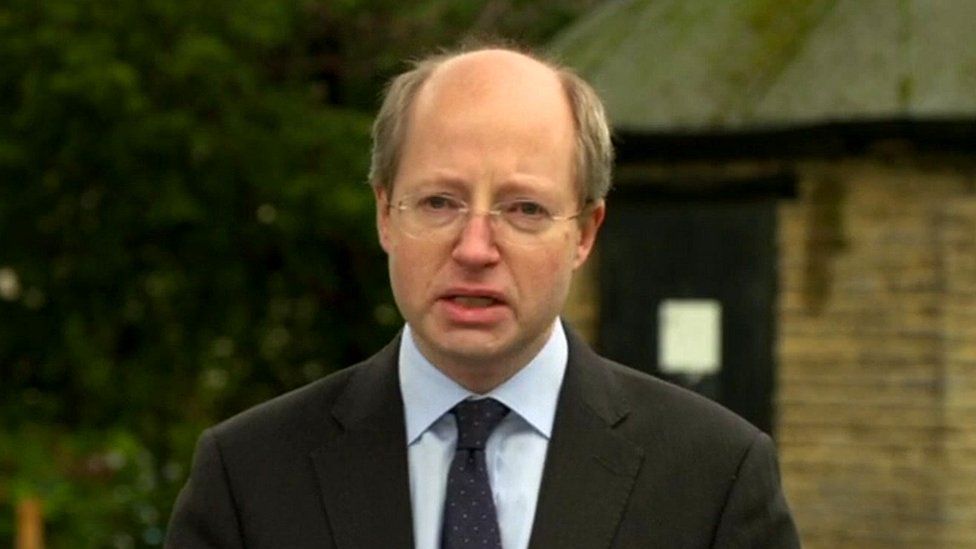 The government has settled with former civil servant Sir Philip Rutnam over his claim for unfair dismissal.
Sources close to Sir Philip confirmed to BBC Radio 4's PM programme that he received £340,000 plus his legal costs.
The ex-Home Office boss quit amid bullying claims against Home Secretary Priti Patel, which she denies.
Labour's Nick Thomas-Symonds has written to Ms Patel to ask how much taxpayers' money has been spent settling the case.
Sir Philip said he had been the victim of a "vicious and orchestrated" briefing campaign after trying to get Ms Patel to change her behaviour.
The claims had been due to be heard at an employment tribunal this September.
The Home Office said the government and Sir Philip had "jointly concluded that it is in both parties' best interests to reach a settlement at this stage".
"The government does not accept liability in this matter and it was right that the government defended the case," a spokesperson said.
The former official was earning more than £150,000 a year as Home Office permanent secretary.
Labour's shadow home secretary Nick Thomas-Symonds said: "Taxpayers will be appalled at having to pick up the bill for the home secretary's unacceptable behaviour."
In his letter to Ms Patel, Mr Thomas-Symonds asks how much in total the settlement has cost, and whether any other bullying cases have been opened by the Home Office since July 2019.
"This whole episode continues to raise serious questions about standards of behaviour, responsibility and leadership at the highest level of government," he added.
Sir Philip said Home Office staff had come to him with allegations against Ms Patel, including "shouting and swearing" and "belittling people".
His resignation led the Cabinet Office to launch an inquiry into whether Ms Patel had broken the code governing ministers' behaviour.
Boris Johnson's standards chief Sir Alex Allan found that she had – but the PM rejected his findings and kept her in post. Sir Alex resigned in response.
In his report, Sir Alex found Ms Patel's "approach on occasions has amounted to behaviour that can be described as bullying in terms of the impact felt by individuals."
"To that extent her behaviour has been in breach of the ministerial code, even if unintentionally," he concluded.
The FDA union, which represents senior civil servants, has launched legal action to try to get Mr Johnson's decision overturned at the High Court.
Ms Patel apologised for her alleged behaviour, saying "any upset I have caused was completely unintentional".
Mr Johnson said he did not think Ms Patel was a bully, and had "full confidence" in her.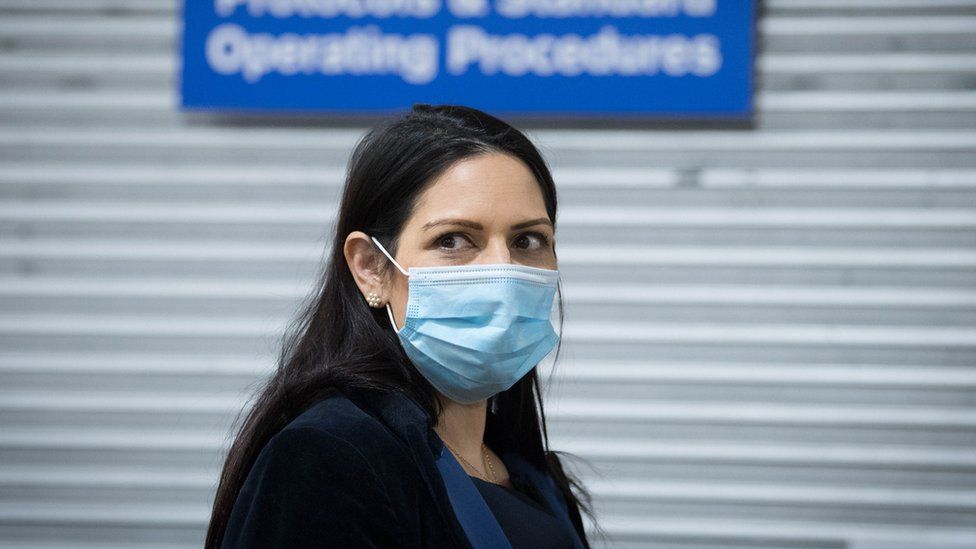 In a statement issued via the FDA civil servants' union on Thursday, Sir Philip said he was "pleased" the government had settled his unfair dismissal claim.
"I now look forward to the next stages of my career," he added.
On its official website, the government said it "regrets the circumstances surrounding Sir Philip's resignation".
"The government and Sir Philip are now pleased that a settlement has been reached to these proceedings," a spokesperson added.
Mr Thomas-Symonds said Ms Patel still had "very serious questions to answer about her conduct", and Mr Johnson had "shown terrible judgement".
"It can't be right that his adviser on ministerial standards resigned when he found that the home secretary bullied colleagues, while the home secretary herself remained in post," he added.