The street art appeared on the side of Reading Prison, which is under threat of development.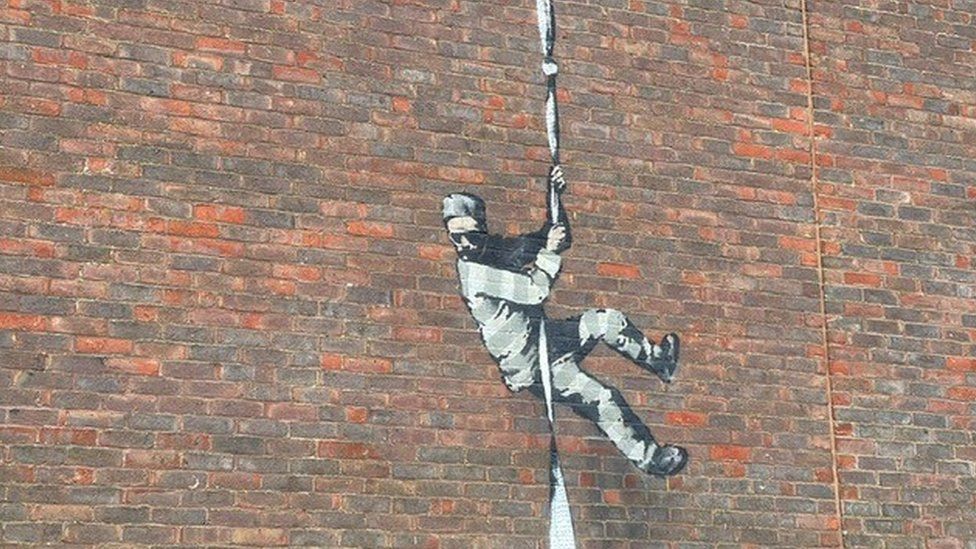 Street artist Banksy has confirmed he was behind the artwork that appeared on the wall of Reading Prison on Monday.
The picture shows a prisoner – possibly resembling famous inmate Oscar Wilde – escaping on a rope made of bedsheets tied to a typewriter.
The clip – entitled Create Escape – shows the piece being created under the cover of darkness, set to archive commentary from American painter Bob Ross.