The island returns to a three-week lockdown after a sharp rise in unexplained coronavirus cases.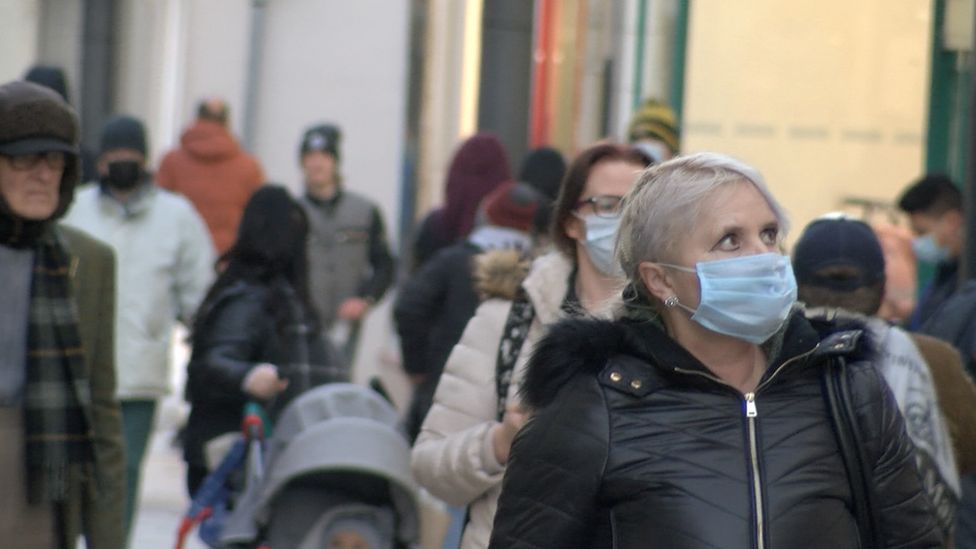 A 21-day "circuit-breaker" lockdown has been announced to limit the spread of Covid-19 on the Isle of Man, the chief minister has said.
Howard Quayle said an increase in other – unexplained – cases indicated there was transmission "that we cannot see and do not understand".
The new restrictions came into force at midnight.
Under the new measures, people are required to stay at home unless for exercise or essential travel, avoid mixing with other households and socially distance when outside.
Schools are shut to most pupils and non-essential businesses are required to close.
And all hospitality and leisure venues have also shut their doors to customers although takeaway and delivery services are still allowed.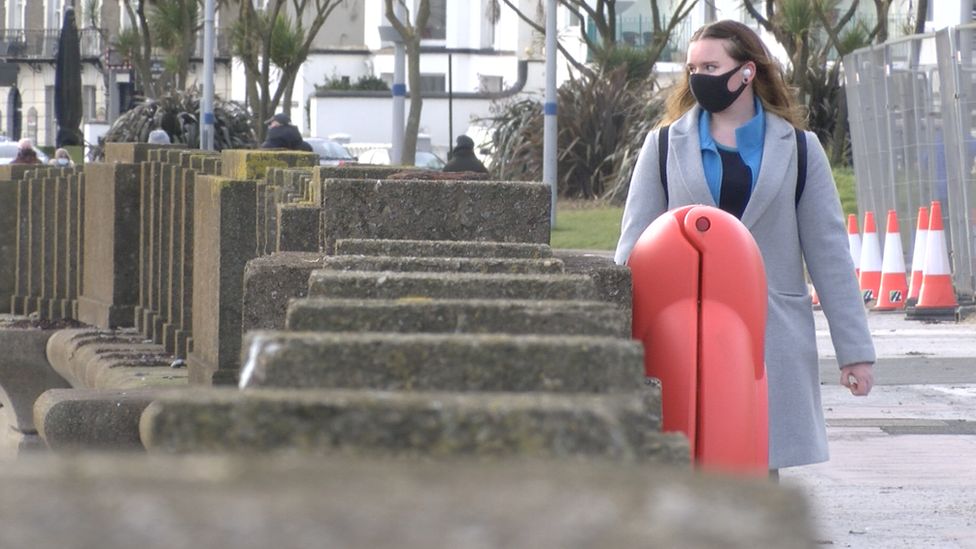 Edward Cox, who owns the Front Porch bar in Douglas, said the lockdown was the right decision but it was "absolutely gutting".
He added that he felt the government was not "prepared enough" for another outbreak and the island "should never have got to this position".
The £1,500 in government support offered would "not touch the sides" and he would be forced to throw out large quantities of fresh food, he added.
Unlike the January lockdown, construction work is allowed to continue provided it is outdoors or in a vacant property.
Financial support measures, which were put in place during the island's previous two lockdown periods, have been reactivated.
In recent days, the island has seen a small number of confirmed Covid-19 cases where the source is not known, one of them in a school.
Bill Shimmins MHK said the government's response to the current cluster of cases was "akin to a slow-motion train crash".
He added that, had measures been imposed earlier, it would have avoided "this incredibly damaging lockdown".
More than 40 Covid-19 cases have been linked to the cluster involving the ferry crew member, who tested positive for the virus on 18 February.
Officials believed it was largely under control, but five unexplained cases have been identified since Friday.
Mr Quayle said there was insufficient data to support measures being taken earlier and the response had to be "proportionate".
There are currently 52 active cases of Covid-19 on the Isle of Man.

The BBC is not responsible for the content of external sites.