The Labour leader is not being strident enough in opposition, two ex-shadow ministers say.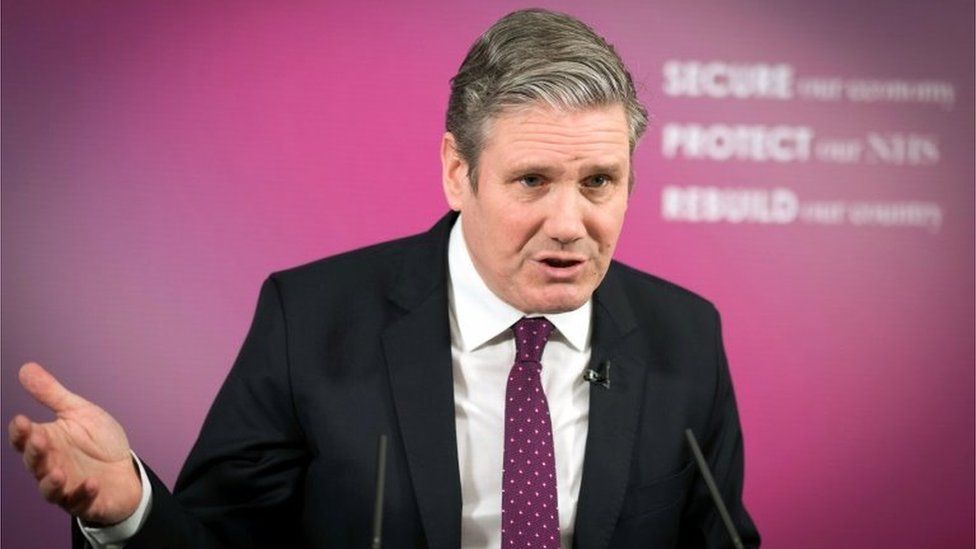 Nearly a year after Sir Keir Starmer became Labour leader, he is being accused of not listening to grassroots activists and not being strident enough in opposition.
The focus of the discontent is his reluctance to call for an increase in corporation tax amidst the coronavirus pandemic.
Those on the party's left are now publicly critical, but some current shadow ministers are privately worrying whether the party's positioning on the issue is right.
Ian Lavery and Jon Trickett were shadow ministers under Jeremy Corbyn. They share Sir Keir's call for any council tax increases to be scrapped.
But in a document to be published on Tuesday morning, they argue that corporation tax hits the profits of big businesses, rather than hard-pressed families.
And in a pre-Budget speech on Monday, another former shadow cabinet member, Richard Burgon, declared that unless Labour is bolder, it could be outflanked on business taxes by the Conservatives.
Now one thing that unites all three former shadow ministers was their dismissal from the frontbench when Sir Keir assumed the leadership.
The left of the party have been increasingly critical of Sir Keir – especially over the suspension of former leader Jeremy Corbyn.
But they are now becoming more vocal on policy and positioning rather than personalities.
There are now concerns that as the country emerges from the pandemic, some of the radical policies on which Sir Keir was elected by his membership – including increasing taxes on the better off – will be diluted.
Some of those who know the Labour leader well suggest that these concerns are misplaced.
The shadow chancellor, Anneliese Dodds, has signalled that Labour is open to increasing taxes on business in future.
More immediately, the relatively new Labour leadership want to prove their pro-business credentials and to give a clear, unmuddied message that securing the recovery is the party's priority.
Mr Lavery and Mr Trickett say they have consulted more than 1,000 activists and are giving the grassroots a voice.
Support for wealth taxes runs strong amongst Labour supporters, they say, and the leadership needs to hear those views rather than make policy behind closed doors.
But supporters of Sir Keir are sceptical that a sample of opinion selected by his critics is representative of the views of the wider membership.
At Wednesday's budget, Sir Keir will set out his dividing lines with Rishi Sunak, when he responds to the chancellor in the House of Commons.
But he will know his own party is not completely united behind his approach.