A crying paramedic asked why crews were not helping at the scene of the bombing, an inquiry hears.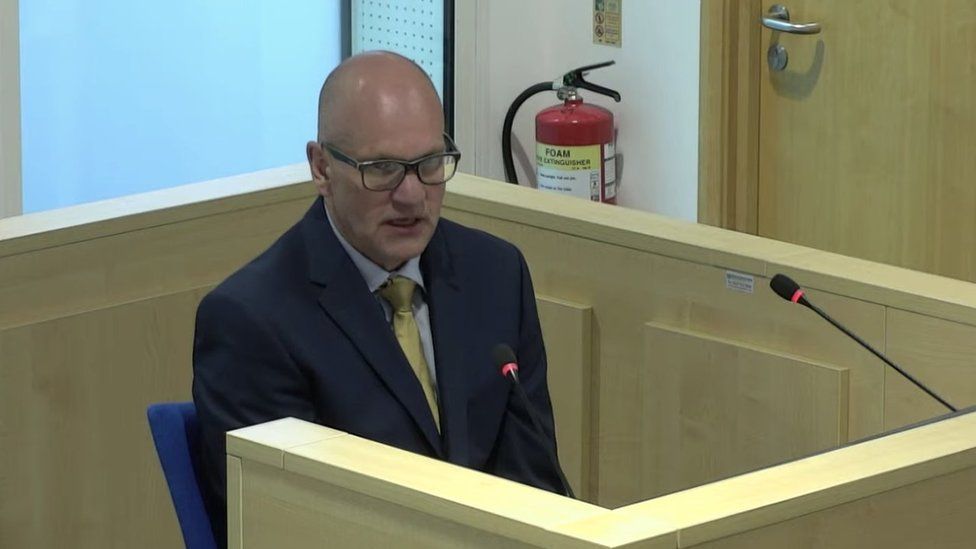 A fire officer has told an inquiry he "felt ashamed to be a firefighter" after being held back from responding to the Manchester Arena bombing.
The first fire engine did not arrive at the scene until two hours after the explosion that killed 22 people.
Duty command officer Alan Topping said firefighters were "angry" they were not able to help in the aftermath of the attack.
He said crews felt they "let the people of Greater Manchester down".
Twenty-two people were killed and hundreds more injured when Salman Abedi detonated a bomb at the end of an Ariana Grande concert on 22 May 2017.
On the night, Greater Manchester Fire and Rescue Service (GMFRS) crews were sent Philips Park Fire Station, two miles (3km) from the arena.
Watch manager Andrew Simister told the inquiry it was a "massive decision error".
"We wanted to go the arena because that's our job, ride a fire engine. We have got first aid capabilities. After an explosion people are in distress and it's our job to go.
"I thought we were going there (Philips Park) because they had a plan. There was no plan."
Counsel to the inquiry, Paul Greaney QC, read a statement from a firefighter who recalled a paramedic who was "pleading with us to go and help".
In tears, the paramedic asked firefighters why they were "stood around" at the station instead of helping casualties at the arena.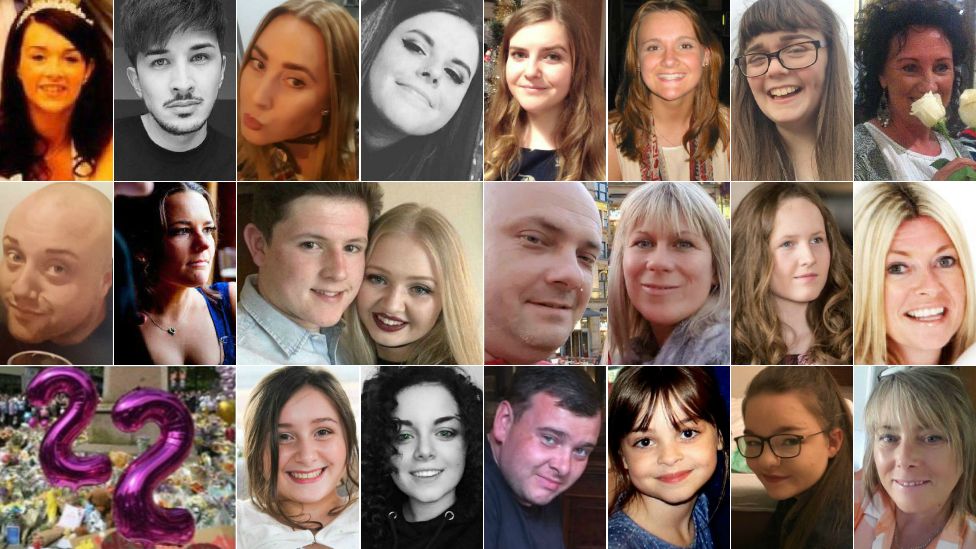 Mr Topping, who was a group manager for GMFRS, said he was shocked when he found "a lot of firefighters hanging around" at Philips Park fire station.
"They were impatient, they wanted to go," he told the hearing.
After the attack, Mr Topping said he attended a de-briefing where some firefighters turned their backs on a senior officer who had been unable to explain why they had been held back.
He said some firefighters were brought to tears because they felt "such shame and disappointment".
"I had never seen firefighters cry at a debrief," he said.
"We didn't respond and we didn't do our jobs to make a difference. It took me a couple of days to put my shirt back on such was the strength of my feelings.
"I felt ashamed to be a firefighter. I felt we had let the people of Greater Manchester down."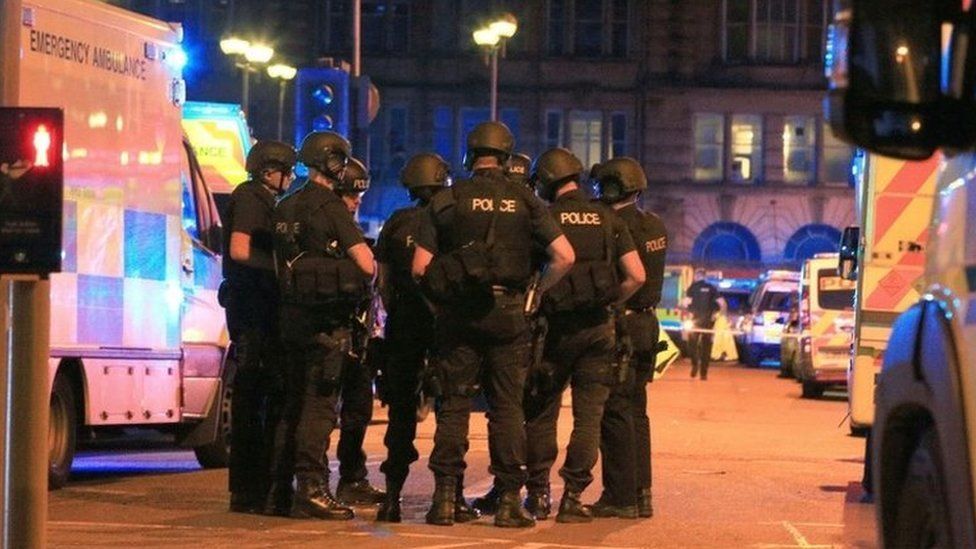 The inquiry has heard previously that police declared a marauding terrorist firearms attack amid erroneous reports of gunfire but failed to inform the fire and ambulance services.
And none of the three blue light services met at a rendezvous point to discuss a planned response.
Mr Topping said senior incident commanders were not working properly together and were "too secretive".
When he arrived at the scene, he wrote in his feedback he felt like he was "gate-crashing".
Mr Topping, who worked for GMFRS for 32 years, said he did not believe that things within the service had improved sufficiently when he retired in September.
He agreed with John Cooper QC, representing the bereaved families, that the scene at the fire station a mile from the arena "felt wrong" because important resources and services his colleagues could have provided were "simply wasted".
He said there was "a lot of anger, upset, confusion" among the crews who were impatient at being kept away from the scene.

The BBC is not responsible for the content of external sites.