The pro-democracy figures are accused of "subversion" under the controversial security legislation.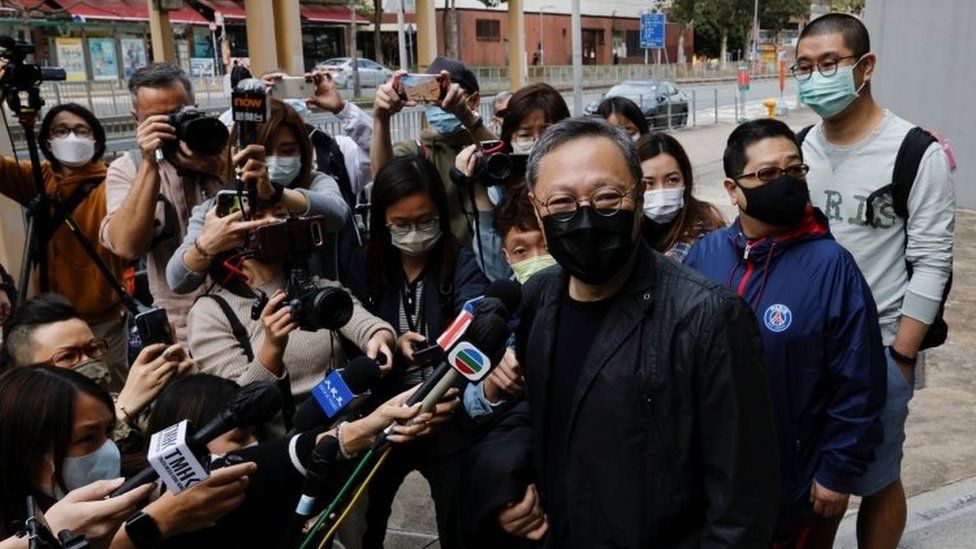 Police in Hong Kong have charged 47 activists with "subversion", in the largest use yet of the territory's controversial security law.
Beijing enforced the law criminalising "subversive" acts last year, saying it was needed to bring stability.
Critics say it has silenced dissent and stripped Hong Kong of its autonomy.
The law came into force after a series of mass pro-democracy protests in 2019, some of which turned violent.
Those ordered to report to the police are pro-democracy activists who had helped run an unofficial "primary" election last June to pick opposition candidates for 2020 legislative elections, which were then postponed.
Chinese and Hong Kong officials say the primary was an attempt to overthrow the government.
Hong Kong police said in a statement: "Police this afternoon laid a charge against 47 persons… with one count of 'conspiracy to commit subversion'."
The 39 men and eight women, aged between 23 and 64, are scheduled to appear before West Kowloon Magistracy on Monday.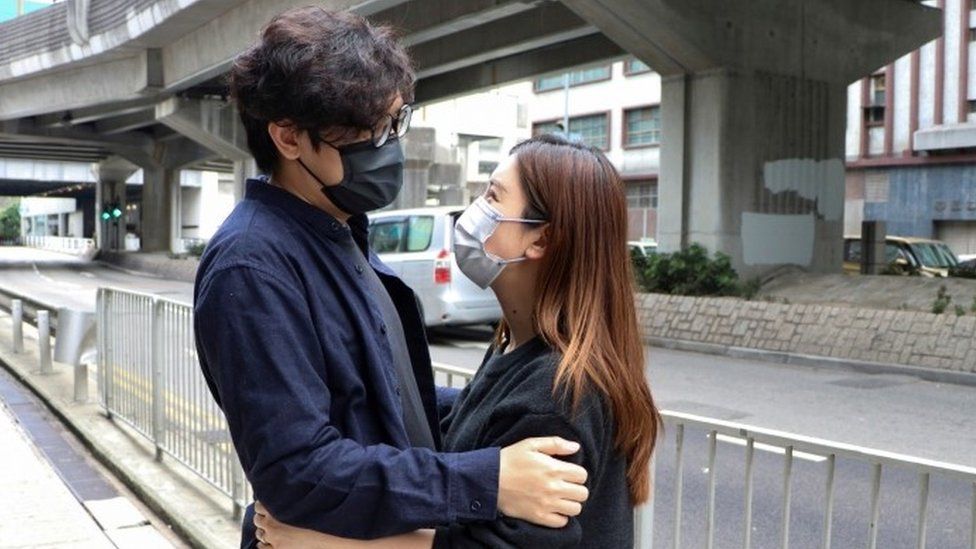 They are some of the territory's best-known democracy campaigners.
They include veterans such as Benny Tai, James To and Leung Kwok-hung, and younger protesters like Gwyneth Ho, Sam Cheung and Lester Shum.
Jimmy Sham, 33, a key organiser of the 2019 protests, remained defiant as he went to the police station.
"Democracy is never a gift from heaven. It must be earned by many with strong will," he said. "We will remain strong and fight for what we want."
Before turning herself in, Gwyneth Ho posted: "I hope everyone can find their road to peace of mind and then press forward with indomitable will."
Sam Cheung said: "I hope everyone won't give up on Hong Kong… fight on."
The charges carry a maximum term of life imprisonment. Bail is unlikely. Benny Tai said his chances were "not too great".
No trials have yet begun in full. The first is expected to be that of Tong Ying-kit, who is accused of riding a motorcycle into police officers last July. He appeared in court in November to enter a not guilty plea. He is expected to be tried by three judges rather than a jury.
Amnesty International said the January raids that detained the 55 were "the starkest demonstration yet of how the national security law has been weaponised to punish anyone who dares to challenge the establishment".
A former British colony, Hong Kong was handed back to China in 1997 but under the "one country, two systems" principle.
It was supposed to guarantee certain freedoms for the territory – including freedom of assembly and speech, an independent judiciary and some democratic rights – which mainland China does not have.
But the National Security Law has reduced Hong Kong's autonomy and made it easier to punish demonstrators.
The legislation introduced new crimes, including penalties of up to life in prison. Anyone found to have conspired with foreigners to provoke "hatred" of the Chinese government or the Hong Kong authorities may have committed a crime.
Trials can be held in secret and without a jury, and cases can be taken over by the mainland authorities. Mainland security personnel can legally operate in Hong Kong with impunity.
After the law was introduced, a number of pro-democracy groups disbanded out of fears for their safety.