Police said the 2,200lb (1,000kg) device blast left a crater the size of a double-decker bus.
People evacuated from their properties after an unexploded World War Two bomb was found in Exeter may not be allowed home on Sunday.
More than 2,600 households and 12 university halls of residence were cleared before the 2,200lb (1,000kg) device was destroyed on Saturday.
Police said the blast left a crater about the size of a double-decker bus.
Officers said safety work was ongoing but people were being advised of an "unlikelihood of returning home today".
A 1,310ft (400m) cordon is still in place after households and about 1,400 students were evacuated after the find by builders on private land next to the Streatham campus at about 09:20 GMT on Friday.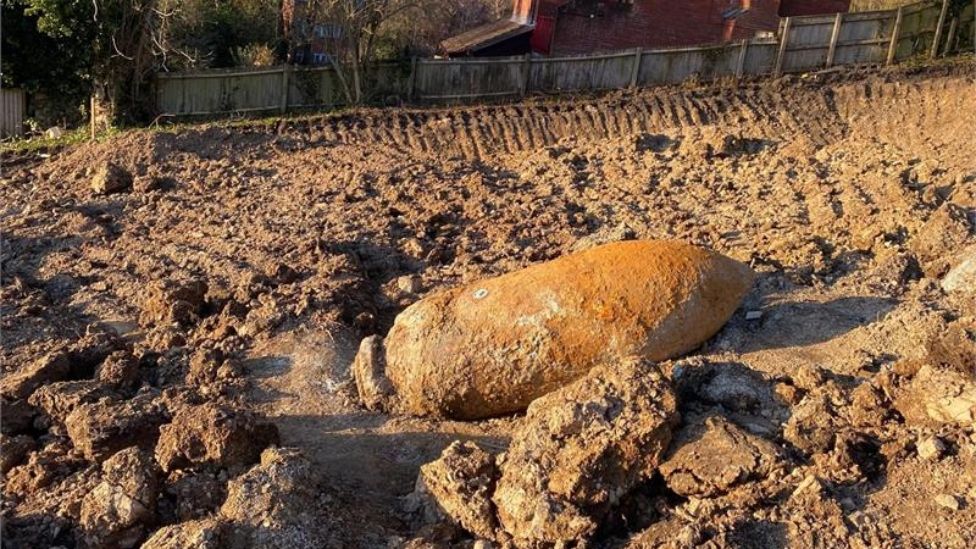 Bomb disposal teams destroyed the device in a 400-tonne "box" of sand just before 18:15 GMT on Saturday in an explosion heard up to five miles (8km) away.
Devon and Cornwall Police said the blast impact from the German so-called "Hermann bomb" had been "significant", with debris thrown at least 820ft (250m) away.
They also confirmed structural damage to some buildings, primarily within 330ft (100m) of the blast, "including blown-out windows and cracks in brickwork".
Officers said "every effort" was being made to finish safety assessments of buildings affected "in the hope some evacuated residents may be able to return home this evening".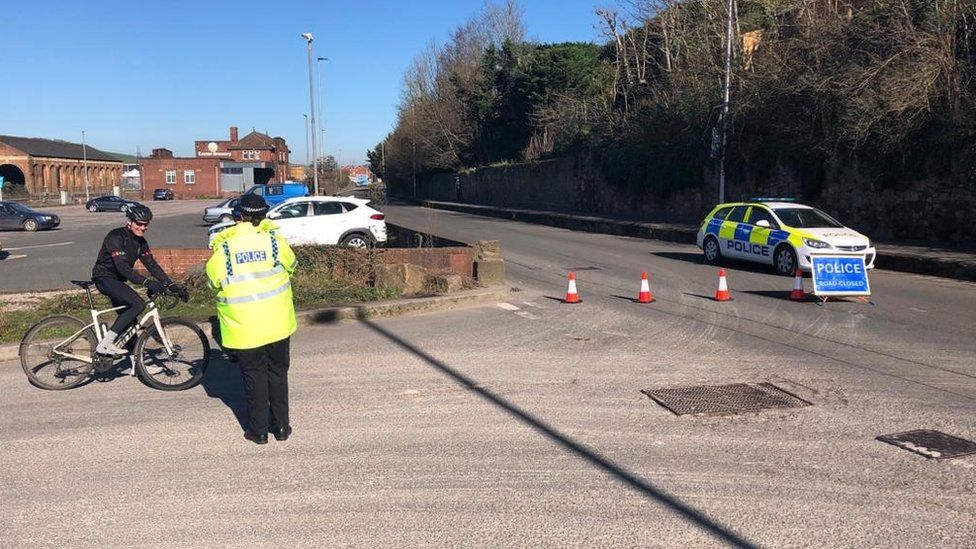 But they added that "evacuated residents are advised to work on a worst-case scenario basis that they will not be able to".
There were no concerns regarding the impact of the explosion, which caused a large plume of sand, on public health grounds, the force confirmed.
Devon County Council has a helpline for evacuated residents who needed support.
The majority of residents who were evacuated stayed with friends and family.
But police said the council confirmed that "those already in hotel accommodation will be able to stay in their hotels tonight if necessary".
The university said relocated students would be "supported to return to their halls of residence… subject to all safety checks being completed".
Students in private accommodation "should follow instructions from local authorities", it added.
Roads remain closed in the area as a result of the incident.
The city was heavily attacked by German bombers in 19 raids during World War Two, particularly in May 1942 during the Baedecker Raids.

The BBC is not responsible for the content of external sites.