After Lady Gaga's bulldogs were stolen, victims in the UK share their stories with BBC Radio 5 Live.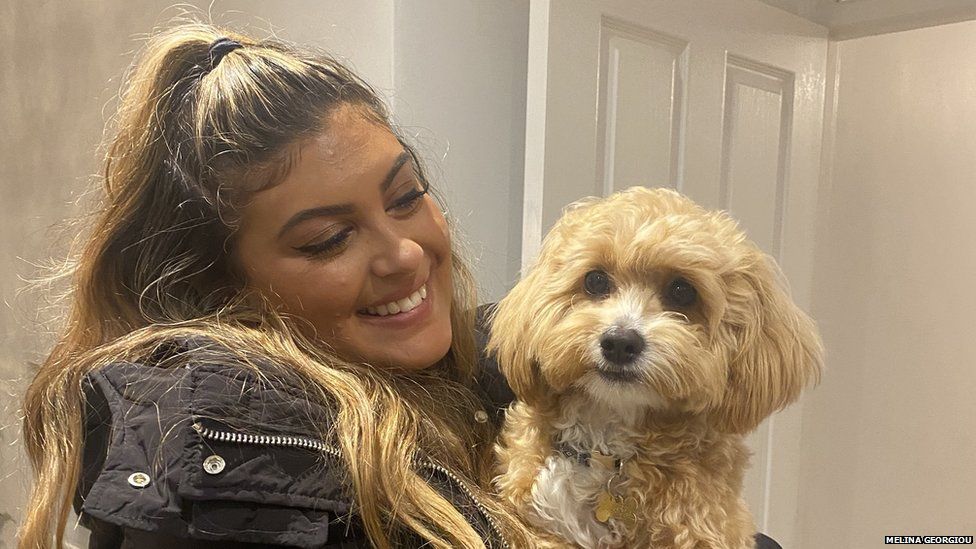 Lady Gaga is breathing a sigh of relief after the return of her French bulldogs Koji and Gustav, who were stolen in an incident in which their dog walker shot and injured in Los Angeles.
The dogs were found safe and well and handed in to police, after the singer offered a $500,000 dollar reward.
Many people in the UK will understand the singer's distress.
One charity, DogLost, saw reported thefts rise from 172 dogs in 2019 to 465 in 2020, as demand pushed up prices during the lockdown.
Some dog-owners have been telling BBC Radio 5 Live about their experiences of having a pet stolen.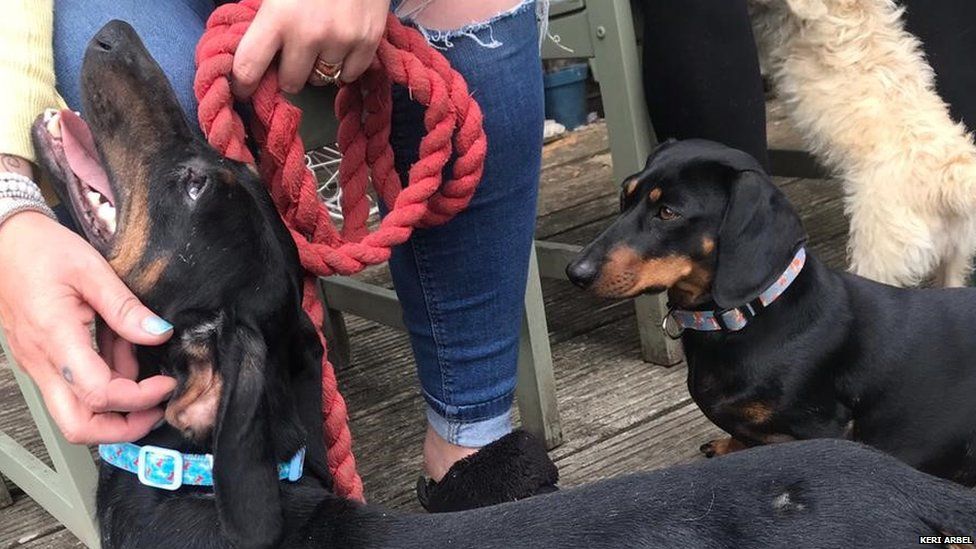 Keri Arbel described how she had three dachshunds stolen last summer: "We woke up to the most horrendous noise, like screaming. By the time we got downstairs we saw two white vans taking off with Emily-Rose, Greta and Nancy."
Nancy was recovered a week later, 50 miles away, but the other two dogs are still missing.
In desperation, she even paid £4,000 to a scammer who falsely claimed to have them.
Keri describes the impact on her mental health as "horrendous".
"One of my dachshunds was heavily pregnant. The day they took her, she was due that night. I don't know how she gave birth, where she gave birth, did they die, did she die?"
Melina Georgiou's one-year-old maltipoo Nala was taken earlier this month when carjackers stole her dog walker's van in Barnet, north London.
The van and the other dogs inside have all been recovered, but Nala is still missing.
"We can't believe how much support we've had, even though it's horrible going to bed not knowing where she is or what's happening," she told BBC Radio 5 Live.
"Getting her face out there constantly really helps because everyone has been looking out for her. She's been shared all over the place.
"I hope that because we've made her 'too hot to handle', that she's sold on to someone who takes her to a vet."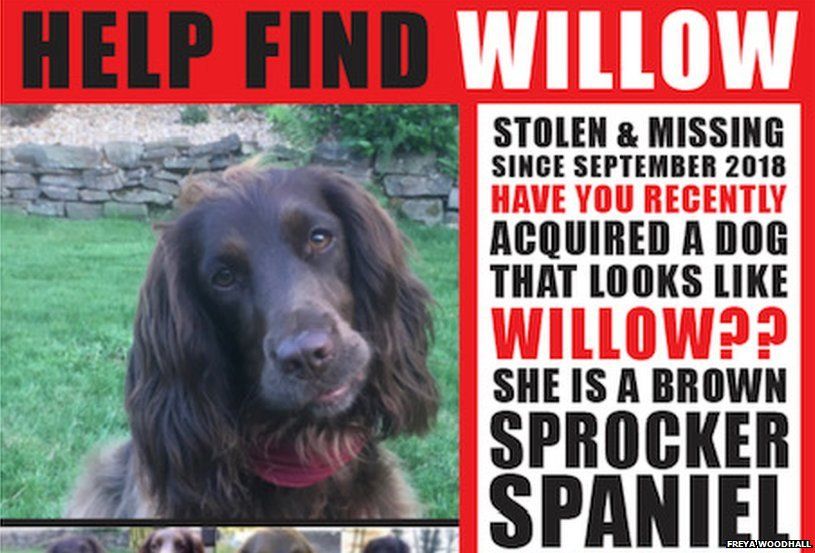 Freya Woodhall's sprocker spaniel Willow was stolen two years ago: "Every day is waking up heartbroken. It's been two years but I can't give up looking for her.
"Dogs are classed as property, not as family members. Lady Gaga can offer a huge reward but I can't do that, and the idea grates against me somewhat. It's like you're paying for them to steal your dog."
Matt had two dogs stolen in Birmingham – a husky and a rottweiler.
He immediately went door-to-door looking for them and was able to track them down.
"We knocked on the door and the lady said, 'I don't know what you mean, I've never seen a rottweiler'. He heard our voice and came running to the front door!
"It took every inch of me not to do anything more, but you've got to think why you're there. I was there to get my dog back not to deliver any revenge."
He says the woman was arrested but believes no further action was taken as it was a first offence.
Home Secretary Priti Patel has promised to look at tougher measures to stem what she's described as an "absolutely shocking" rise in pet thefts.
Despite that, Conservative MP Tom Hunt, who's been campaigning on the issue for several months, told BBC 5 Live he felt he'd been "banging his head against a brick wall".
"The Theft Act does technically allow those found guilty to be sentenced to seven years in prison but the reality is that has never happened. What we're seeing is people getting slapped on the wrist with no punishment at all."
He said it was unfair to blame police officers: "Some of the police do get it but they think, 'We put all the effort into fighting this and then it gets to the court system and nothing happens'."
Justice Secretary Robert Buckland said last summer that the government was "satisfied" that the existing law was sufficient and had no plans to introduce a new specific offence to deal with the theft of pets.