A coroner says the roads – where hard shoulders become lanes at busy times – create a death "risk".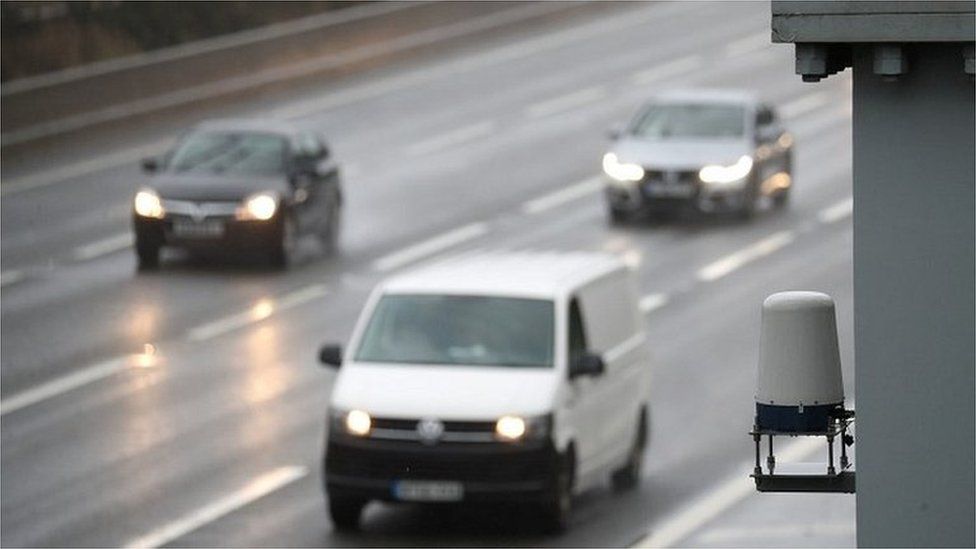 MPs have launched an investigation into the safety of smart motorways, after a coroner said they created an "ongoing risk" of death.
In 2019, 14 people reportedly died on the roads – on which hard shoulders can become driving lanes at peak congestion times, or on a permanent basis.
The Transport Committee is looking at whether they should go altogether or need better safety measures.
The government promised to assist "this important inquiry".
Smart motorways, which use technology to maintain the flow of traffic and give information on overhead displays, have existed in England since 2002.
The all-lane-running version – which involves opening the hard shoulder permanently to drivers – began in 2014.
Another version uses a "dynamic hard shoulder", which opens and closes to traffic, depending on congestion.
The AA and RAC have raised concerns that vehicles that break down on these sections of road face greater dangers than before.
And, in January, Sheffield coroner David Urpeth said they presented "an ongoing risk of future deaths", after two men died when a lorry driver ploughed into their vehicles while they were stationary on the M1 in South Yorkshire.
Launching the Transport Committee investigation, chairman Huw Merriman said: "The Department for Transport says smart motorways help us cope with a 23% rise in traffic since 2000, helping congestion."
The Conservative MP added that the department's own "stocktake" found "lower fatal casualty rates for smart motorways without a permanent hard shoulder than on motorways with a hard shoulder".
"This message isn't reaching the public, whose confidence in smart motorways has been dented by increasing fatalities on these roads," Mr Merriman continued.
The committee will look at whether the government needs a "rethink" on smart motorways in general, whether "enhanced" safety measures are needed, or whether an "awareness campaign" is needed to help drivers use them better.
Transport Secretary Grant Shapps has published an 18-point action plan to improve motorway safety, including extending stopped vehicle-detection systems to all stretches of smart motorways.
A Department for Transport spokeswoman said Mr Shapps had "expressed his concerns" over safety and committed £500m to improvements.
"We welcome this important inquiry from the Transport Committee and we will provide written evidence to help it in its work," she added.
For Labour, shadow transport secretary Jim McMahon said: "Dozens of people have lost their lives on smart motorways, so this investigation is welcome."